New flights to four dream destinations to be launched from Edinburgh Airport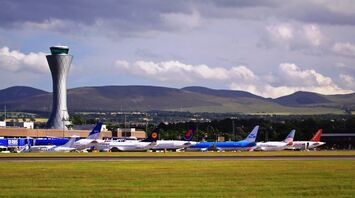 New flights to be launched from Edinburgh Airport . Source: Wikipedia
British low-cost airline Jet2 has announced a "significant" expansion of flights from Edinburgh Airport following increased demand.
In addition to the launch of four new routes, the carrier plans to provide additional capacity in summer and winter, as well as an additional aircraft to be commissioned in the summer of 2024, EdinburghLive reports.
The UK's third largest airline has added a 7th aircraft to the airport, enabling the introduction of two new routes for next summer, giving customers and independent travel agents more choice and flexibility.
The two new routes added in the summer of 2024 include new Monday and Friday flights to Rome starting March 8 and new Wednesday flights to Malta starting May 1.
Jet2.com also plans to meet strong traveler demand for ski flights from local snow sports fans and is adding new flights to Chambéry from Edinburgh Airport for winter 23/24 and winter 24/25 in response.
Weekly Saturday flights will operate to Chambéry from February 10 to April 6, 2024. In winter 24/25, Saturday flights will operate from December 21, 2024.