Never book flights on Friday, but always travel on Wednesday: experts "killed" with unexpected advice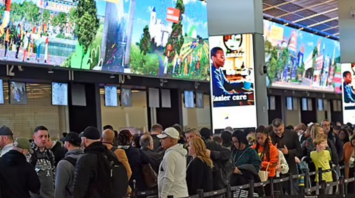 Queue at the airport. Source: dailymail.co.uk
Probably, everyone dreamed of saving on travel, while discounts on moving are not always available exactly at the most necessary moment.
Unbelievable, but a fact – according to a statistical study, you can save a lot if you book flights on Sunday, but fly on Wednesday, Dailymail writes with reference to a study conducted by the online travel agency Expedia.
The secret here is simple – because the experts' conclusions contain an analysis of millions of flights, which shows that booking a trip on the last day of the week can save up to 15 percent of the cost of air tickets.
And that makes sense, because booking on a Friday can add about 5 percent to the total cost, as prices rise as households plan last-minute vacations for the weekend.
How to save on air travel
Analysts found that travelers who planned to travel on a Wednesday rather than a Sunday or Monday saved up to 15% on domestic flights and 10% on international flights.
In addition, experts also recommended that travelers make reservations at least one month before traveling to the United States.
When should you book tickets
It should be noted that the optimal period for purchasing domestic flights varies between 28 and 35 days.
However, it should not be forgotten that for domestic trips, customers end up paying more if they book their tickets three and a half to six months in advance.
At the same time, analysts also recommended traveling on "off-peak" dates, avoiding the height of summer.