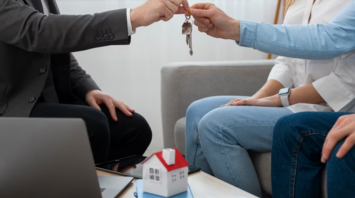 How to save money on renting a house. Source: Freepik
For many travelers, staying in a rental property during a vacation is a much more tempting option than staying in a hotel, especially if you have a large family and need extra space or a kitchen to cook your own meals.
However, despite the fact that vacation rentals can be advantageous compared to hotels, they are still not cheap. Here are a few ways you can use to save money on vacation rentals, according to Yahoo .
Renting directly through property owners: If you book an apartment, condo, or house through the owner rather than a property management company or resort, you can sometimes avoid the extra charges that the middleman charges. You can find owner-managed properties on sites like Airbnb.com and VRBO.com.
Booking at the right time: According to NerdWallet, the best time to book on Airbnb to get the lowest average price was four weeks in advance. Thus, property owners "lowered their prices about a month in advance compared to last-minute or advance bookings."
Flexibility in terms of dates: Rental rates vary significantly throughout the year, and they are always higher during the peak season in the region. For this reason, being flexible with your travel dates can help you save money.
Booking a property away from popular tourist attractions: Proximity usually comes at a price, so look for places that are further away from tourist hotspots. For example, beachfront homes located a few blocks from the ocean are usually several hundred dollars cheaper per week (or even per night) than beachfront properties.
Renting with friends: When you rent a home during your vacation, you have the option of booking an entire house. If you can find other family or friends to travel with you, you can pay less for a large house by splitting the cost than if you did it yourself.