Married TUI pilot caught with stewardess in hotel jacuzzi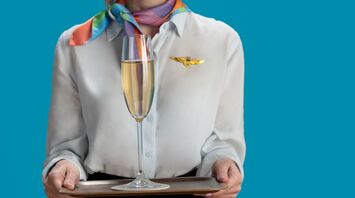 Stewardess. Source: Freepic
The popular airline TUI has been caught up in a scandal after it became known that one of its married pilots was seen having sex with a fellow flight attendant. The pilot is under investigation for having sex with the flight attendant in a hotel hot tub.
According to the article The Scottish Sun, the captain of one of the TUI aircraft got into trouble. He was caught with a colleague in the hotel pool area.
According to the article, the crew members were intoxicated. It all happened when hotel guests noticed a couple behaving inappropriately at two in the morning.
The incident took place at the three-star Hilton Rialto hotel in Melbourne, Florida. After the airline employees were spotted together, the incident went viral.
"Apparently, his marriage was a little shaky, so he really wanted some companionship while traveling," said one of the pilot's colleagues who was caught up in the scandal. In addition, according to their colleagues, they were also looking for opportunities to be on other flights together.
"They say he asked if she could be on his other flights, but the chances of that happening are slim, especially now. For her, it was just fun while she had nothing serious," their colleagues say.
At the same time, TUI took the scandal very seriously. It is noted that the airline believes that this situation could negatively affect their reputation.
Therefore, an internal investigation is currently underway to put the matter to rest. "It is believed that TUI is taking the complaint very seriously, as it does not look good for a family travel company," the statement said.
It is also emphasized that the man and woman involved in the scandal are about 40 years old. They have known each other for a long time, as she worked for the airline for about five years.
The couple got together after meeting on a flight from Birmingham to Orlando last month. Both still work for the airline.