Jet2 launches new flights to Rome and Prague from Newcastle Airport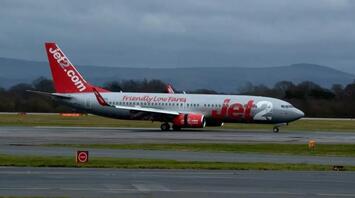 Jet2 airline launches new flights. Source: PA.
Jet2 has announced that it will offer new flights from Newcastle International Airport to popular holiday destinations such as Rome, Prague and Krakow in winter 2024/25.
Tickets for flights to these regions will be on sale from November 2024 to March 2025. A spokesperson for the brand said they launched the program in direct response to "strong demand" from customers and independent travel agents looking to book flights in advance for winter 24/25, The Northern Echo reports.
"With more and more people looking to take a city break next winter with an airline and tour operator they can trust, we are confident that these flights and city breaks will sell extremely well," said Steve Heapie, CEO of Jet2.com and Jet2holidays.
The fullJet2 and Jet2CityBreaks Winter 24/25 program from Newcastle International Airport is as follows:
Krakow - up to two flights per week, giving vacationers the opportunity to explore the southern Polish city.
Prague - up to two flights per week, when customers can discover this Czech city full of history, culture and architecture.
Rome - up to two flights per week, giving customers the opportunity to explore the many attractions of the Italian capital, known as the Eternal City.
The brand said that the flights will be ideal for those who want to book a vacation in the city in winter, at Christmas or in February.