it just never ends: A three-year cruise around the world will be available soon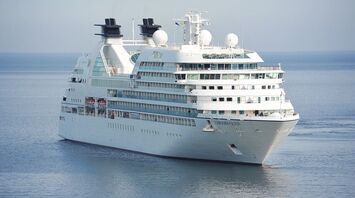 The cost of a cabin per year for two people is about $40,000. Source: pixabay.com.
Life at Sea Cruises is planning a three-year round-the-world cruise this November. It believes that people are so enthusiastic about the idea of non-stop sailing that they want to make the trip non-stop.
CNN reports about it. The CEO of Miray Cruises, which owns and operates Life at Sea, Kendra Holmes said that the decision was based on requests from travellers.
Travellers need to sign up for three years, but they can start at any point on the itinerary since the cruise is not fixed.
"It is a cruise that never ends. Major destinations such as Easter Island, Dubai and all of India are not included in the first itinerary for logistical reasons and are expected to appear in 2024," Holmes noted.
The liner will depart Istanbul on Nov. 1 and will have seven potential launch locations.
"There is a chance to join Barcelona on Nov. 6, the Bahamas a week later or Rio de Janeiro on Dec. 20, just in time for Christmas on board. There will also be three more stops in Central and North America in the first half of 2024," the CEO added.
MV Lara's "infinity cruise" ship can carry 1,400 passengers. Prices range from $3,500 to $4,000 per month or $38,513 per year for a cabin for two. Everything is included, even onboard medical care. Individual travellers pay an additional 85% for single occupancy.