It is dangerous for health! Why you should immediately clean your luggage after your vacation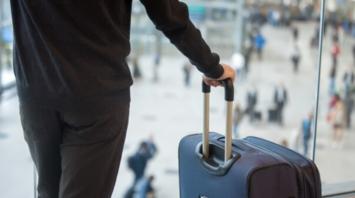 Luggage should be cleaned after every trip. Source: Freepik
Luggage gets dirty as it passes through cargo holds and sorting areas.So think about all the surfaces your bags touch while on the road.
For example, they are picked up by airport and airline staff, and you can often see spilled food and drinks on your bags. Also, don't forget about the impact of germs at the airport. That's why microbiologist Jason Tetrault advises to thoroughly clean your suitcases after traveling, The Sun reports.
"Cleaning suitcases is not only about appearance, but also about health," he said. He added that luggage can be a source of spreading dangerous germs.
To reduce the risk of infection, Tetrault suggests cleaning luggage between trips and during travel with antimicrobial treatment.
Dr. Ian Jones of the University of New Haven added: "It's possible that several people have picked up a traveler's suitcase several times during her trip and moved it from one place to another."
She recommends using disinfectant wipes and washing hands.
According to experts, you can leave your luggage for a few days and then clean it, but if it takes longer, the germs will start to spread.