How to get more space on an airplane: A life hack from a fight attendant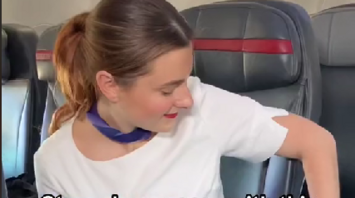 The airplane has a lot of features. Source: Screenshot from the video
A Virgin Australia flight attendant has revealed a simple trick that can make flying much more comfortable for passengers. It is about an extra place for legs.
The flight attendant demonstrated her advice in a video that she published on TikTok. According to her, comfort can be achieved through a hidden button. It is hidden under the armrest.
This button will help to push the seat back and free up more space. It is enough to press it and hold it until you choose the most comfortable position.
The flight attendant claims that this makes it much easier for passengers to get in and out of their seats.
In addition, the function allows you to choose more comfortable positions during the flight, which contributes to a good night's sleep.