Greece's Acropolis is now fighting excessive tourism, limiting the number of places for visitors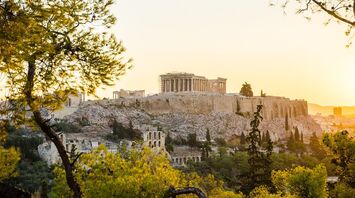 Only 20,000 people a day can see the UNESCO World Heritage Site. Source: pixabay.com.
The ancient Acropolis is struggling with the problem of excessive tourism. The Greek government has introduced a new ticketing system for the UNESCO World Heritage site and set a limit of 20,000 visitors per day.
This is reported by The Washington Post. The new "Visitor Zones" program requires visitors to book a time slot through an online platform.
Ticket prices remain the same as before the new system was introduced: 20 euros for general admission and 10 euros for non-EU citizens between the ages of 6 and 25 and EU seniors over 65.
At the same time, tickets are free for everyone under 5 and EU citizens under 25.
Tourists should arrive at the entrance 30 minutes before the scheduled time.
By the way, the number of visits to the Acropolis in June and early July increased by 80 percent compared to the same period in 2019.