German airline giant Lufthansa takes over Italy's largest carrier ITA Airways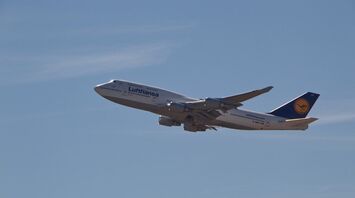 Lufthansa. Source: Pixabay
Lufthansa, one of the flagships of the global airline industry, has decided to acquire a stake in ITA Airways, which was created on the basis of state-owned Alitalia.
Under the option, Lufthansa will pay EUR 325 million for a 41 per cent stake in ITA. The Italian Ministry of Finance will also contribute €250 million, Malaymail reports.
In the future, the German airline will have the opportunity to increase its stake in ITA Airways, according to the terms of the agreement.
What Lufthansa says
The deal is "good news for Italian consumers and for Europe, because a stronger ITA will increase competition in the Italian market," said Lufthansa CEO Carsten Spohr.
"As part of the Lufthansa Group family, ITA can develop into a stable and profitable airline that will connect Italy with Europe and the world. At the same time, this investment will allow us to continue our growth in one of our most important markets," the German airline said.
Lufthansa emphasises that Italy is the third largest aviation market in Europe and a major destination for both tourists and business travellers.
According to Lufthansa, ITA will remain a separate airline with its own management. The current airlines of the German group are Lufthansa, Eurowings, Austrian, Swiss and Brussels Airlines.
ITA Airways development plans
In turn, the Italian Ministry of Finance said that the company's business plan forecasts revenue growth of 2.5 billion euros this year, rising to a projected 4.1 billion in 2027.
"These results will allow us to increase and renew the fleet," officials predict. Expected. The number of aircraft is expected to rise to 94 at the end of 2027 from 71 now.
In addition, ITA's workforce, which is expected to reach 4,300 this year, will grow to more than 5,500 at the end of the plan.
What is known about ITA Airways
As you know, Italy's state-owned carrier Alitalia went bankrupt earlier. Its shares were transferred to state administration in 2017 with accumulated losses of €11.4 billion.
Alitalia was closed in October 2021, leaving the runway free for ITA Airways.
ITA was launched in a market that was struggling to recover from the turbulence of the coronavirus pandemic. In turn, Brussels has given the state the green light to inject €1.35 billion to help it take to the skies, the authors added.