Free Skate Month: Bristol authorities tackle air pollution in an unconventional way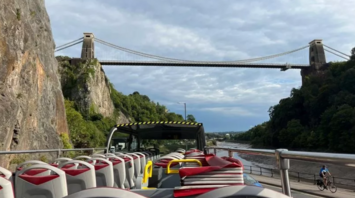 The measure also applies to public transport. Source: Bristol Post
Residents of the British city of Bristol can ride a bicycle, bus or train for free. This is a measure the authorities have introduced to reduce air pollution from cars.
Among the city council's proposals are a free bike, free bus or train tickets, and a free ticket for a car club. This is reported by the Bristol Post.
All these offers are valid for a month.
To get free, you can even get electric bicycles.
The authorities are also offering free training and bike repairs.
Also, in addition to 12 trial bus or train tickets, free one-on-one appointments with trained travel planning consultants are offered.