Flights from Dubai International Airport were canceled due to adverse weather conditions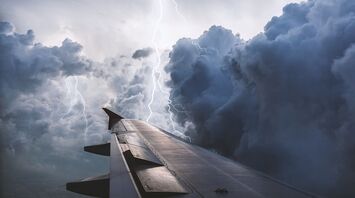 Flights from DXB canceled due to bad weather. Source: Pixabay.
About 20 flights arriving and departing from Dubai International Airport (DXB) have been canceled. Due to unfavorable weather conditions, there was chaos with flights.
Passengers traveling to DXB for their flights were advised to use the metro to avoid traffic delays caused by slippery roads. Travelers were urged to take into account the difficult conditions when planning their trip, KhaleejTimes reports.
Dubai-based airline flydubai was forced to divert some flights to other airports and cancel a number of flights.
A DXB representative confirmed in a comment to the publication that the airport was partially paralyzed.
He assured: "Dubai Airports is working closely with airlines, regulatory authorities and other DXB partners to minimize any inconvenience to our customers."
Passengers who were scheduled to depart from Dubai International Airport were urged to monitor the latest information on the carriers' and the airport's websites.