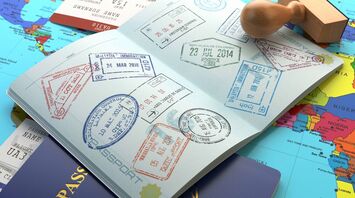 New EU border crossing system. Source: GTP
Travel industry experts are warning that the new EU border crossing system, which is due to come into effect in 2024, could lead to problems as travellers, travel agencies and authorities are unprepared.
According to the European Travel Information and Authorization System (ETIAS), travellers from the US and other countries, including the UK and Australia, who are currently allowed visa-free entry to Europe, will have to pay 7 euros ($7.68) from January 2024, GTP reports.
The ETIAS travel authorization, which is valid for three years after approval and can be reused, is mandatory for travellers wishing to visit more than 60 countries in Europe and the Schengen area.
Although the requirements are simple and authorities claim that approval will be quick, those who fail to obtain it will not board their flights or be turned back at EU borders, leading to rebookings and possible refund requests.
In addition, experts emphasize the importance of staff training and clear instructions to ensure consistent processes and responses.
On the other hand, market experts expect that poor traveller preparation will affect the travel industry in the form of cancellations and inevitable refund requests. Thus, companies should have a payment platform that can easily handle any volatility without wasting a lot of money and valuable time.