Experts predict an increase in air traffic in the fall due to the extension of the tourist season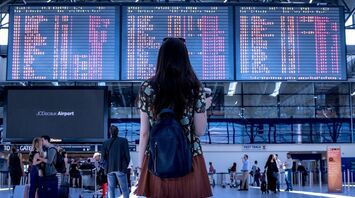 Tourists plan holidays during comfortable temperatures. Source: pixabay.com
Experts predict an increase in the volume of air traffic this fall. They explain this by the extension of the tourist season.
According to the forecasts of the European Organization for the Safety of Air Navigation, also called Eurocontrol, Greece will have the best performance. This is reported by ekathimerini-com.
"Air traffic in Greece from August 28 to October 22 will be 10-30% higher than in 2022 due to the extension of the tourist season," analysts say.
Travel agents believe bookings to Greece will remain high until at least November.
According to them, travelers prefer holidays at a more comfortable time to avoid the intense heat.
Air travel in Europe is also expected to grow from 8% to 14% year-on-year.