Experts have told how to properly transport a dog in a car: simple mistakes can end fatally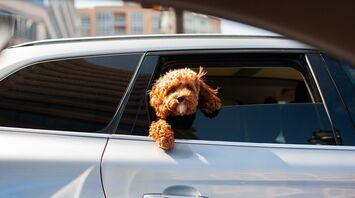 The car must be spacious. Source: pixabay.com
Dog behavior expert Adem Fehmi urged dog owners to pay attention to comfort in the car if they plan to transport pets in it.
This is reported by Express. First of all, the car should be spacious enough.
"This way your dog won't have to sit in legroom or on someone's lap, have air conditioning to keep your dog safe on warm days and have a passageway large enough for you to get your dog in and out of their assigned space," Fehmi said.
He said drivers should always make sure surfaces are not too hot, as dogs could touch them.
It is equally important that the dog is well-restrained.
Experts recommend using a special dog seat when traveling and strapping pets in with seat belts so they can't jump out of the car or distract the driver.
This is all-important also because motorists who break this law face a fine of up to £1,000 for careless driving or £5,000 if an unbelted dog caused an accident that put lives at risk.
Dog behaviorist Wendy Kruger added that it is important to prepare your dog for car journeys and it is never a good idea to leave them alone in the car.