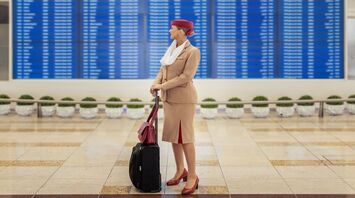 Emirates carried more than 14 million passengers over the summer. Source: Emirates
Emirates, one of the world's largest international airlines, has seen one of its busiest summer seasons ever, with average seat capacity across its global network exceeding 80 percent between June and August.
In particular, Emirates operated nearly 50,000 flights to and from 140 cities from June to August, carrying more than 14 million passengers, GTP reports.
According to the airline, two million passengers travelled to Dubai with Emirates during this period, with the largest entry markets being the UK, India, Germany, Pakistan, Saudi Arabia, China, Egypt and Kuwait.
More than 35 percent of Dubai visitors travelling with Emirates were families, staying an average of more than two weeks to see the city's incredible sites and attractions.
Emirates expects another sharp rise in demand for travel to Dubai as the city hosts a packed schedule of global conferences, world-class sporting events and more this winter.