Drunk man involved in an accident and disqualified from driving for three and a half years: he has a chance to reduce this period of time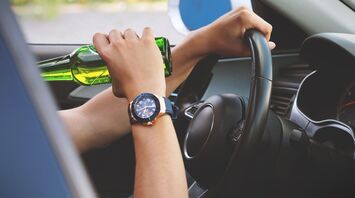 The driver had a high level of alcohol in his blood. Source: pixabay.com.
Aaron Watkins, from Port Talbot in Britain, crashed his Mazda 3, which ended up flipped on its side, on the M4 eastbound near junction 16 at Royal Wootton Bassett, and lost his ability to drive for three and a half years. He was in an inebriated state.
The man miraculously escaped serious injury but was subsequently charged. Watkins had 35 ppm of alcohol in his blood. He pleaded guilty, WiltsGlosStandard reports.
Interestingly, the driving ban can be reduced by 320 days if he passes a DUI course by February 13, 2026.
In addition, the man received a £100 fine. And he must also pay a victim surcharge of £40 plus £85 in court costs. That is a total of £225 in total.