Drawings of extinct camels dating back to 7 thousand years ago found in Saudi Arabia. Photo.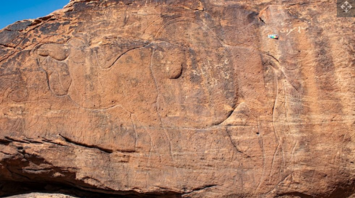 Drawings of extinct camels found in Saudi Arabia. Source: LiveScience
Mysterious life-size images of camels on rocks created more than 7,000 years ago have been found in the desert of Saudi Arabia.
According to the study, the rock depicts a dozen life-size camels, a now-extinct species that once roamed this strip of desert in the Arabian Peninsula thousands of years ago, but never had a scientific name, LiveScience reports.
Archaeologists have not yet found an exact answer to the question of who created them and when.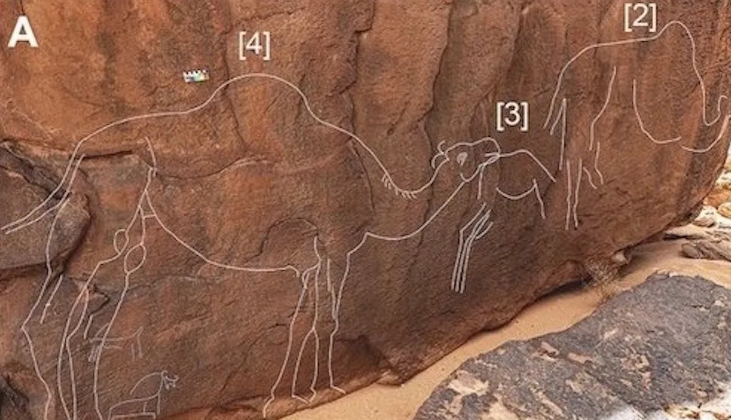 The painting is quite detailed, depicting mostly male camels.
Finding the carved images was also complicated by the fact that other engravings were overlapping the camel figures.