Color map of Michigan's national forests: Contemplating the colors of autumn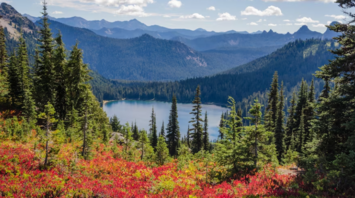 Color map of Michigan's national forests: Contemplating the colors of autumn. Source: Freepic
Autumn season is known for the spectacular color palette on the trees. This year, viewers will be able to watch the colors change in the Huron-Manistee National Forests via the Internet.
The area of these forest plantations reaches millions of acres. Landscape enthusiasts will be able to observe the change in the autumn palette thanks to forest service employees who take pictures, mlive reports.
Huron-Manistee National Forests stretch over millions of acres in the Lower Peninsula. This autumn, you will be able to contemplate the beauty of the place with the help of an interactive map.
What you can see with the interactive forest map
With this tool, users will be able to select different colored icons inside the forest to show the latest images of the new fall colors.
According to National Forests spokesperson Travis Owens, this map provides an opportunity to see the beauty of the area for those who can't come here.
It is a great tool to admire the changing colors of the leaves, he emphasized.
You will find many areas for day hikes and more than 500 miles of forest roads that promise scenic travel.
Additionally, the Lumberjack Monument Forest Visitor Center in Oscoda provides opportunities to participate in autumn color walks along the Highbanks Trail, which stretches along the Au Sable River from early October through October 22, 2023.
Full color is just around the corner. As noted in a statement from the National Forests, the colors of autumn are already seen in the foliage in shades of red and lime green.
A colorful interactive map of fall can be found on the Huron-Manistee National Forests website at https://www.fs.usda.gov/hmnf