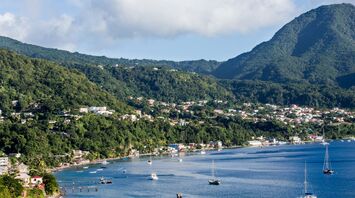 Dominika. Source: Immigrant Invest
The Government of Canada has announced that it is expanding its services to Dominica by sending officials to collect biometric data on select days.
This initiative aims to simplify the visa application process for Dominican Republic citizens who previously had to travel to other countries to fulfill biometric requirements, CNW reports.
Canada requires citizens of the Commonwealth of Dominica to provide biometric data, namely fingerprints and a photograph when applying for a visitor visa, study permit, work permit, and temporary or permanent residence.
The upcoming visit allows these processes to be carried out on-site, eliminating the need for applicants to travel abroad to collect this important data.
Outside of the specified period, Dominicans applying for a Canadian visa still have the option of travelling to established biometric data collection points in neighboring countries such as Barbados, St. Lucia, St. Vincent, the Grenadines,Trinidad, or Tobago.