Budapest makes traveling easier: new rules for passengers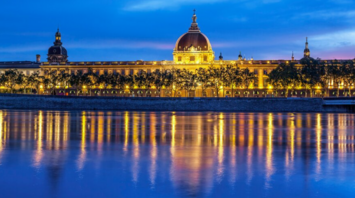 Budapest . Source: Freepic
Budapest Airport is introducing new rules that could have a significant impact on the comfort of travelers. The airport has tested new equipment that allows passengers to bring more liquids on board.
The new system may be ready for deployment in Terminal 1 in two years. This step will greatly facilitate air travel from Budapest Liszt Airport, according to the Daily News Hungary.
It is emphasized that the new rules at Budapest Airport were introduced after Italy's Milan International Airport and Rome Fiumicino Airport, as well as London City Airport, announced the abolition of restrictions on the amount of liquid in passengers' hand luggage. In addition, Madrid-Barajas Airport is planning a similar move in late 2023 or early 2024.
International air transportation rules stipulate that passengers are allowed to carry liquids or gels in containers with a volume of no more than 100 ml, which must be placed in a transparent resealable plastic bag with a volume of no more than 1 liter.
However, such restrictions create inconvenience for passengers. It's no secret that tourists are often forced to throw away any liquid left in their luggage if its volume exceeds the permitted limit.
As you know, like all security measures, limiting the amount of liquid on board is justified by flight safety and full compliance with EU regulations. Liquid restrictions were introduced worldwide almost two decades ago.
At the same time, many people mistakenly believe that the drastic restrictions were caused by the terrorist attacks in the United States on September 11, 2001. But in fact, the reason has older roots. The changes occurred after a foiled terrorist attack in 2006.
It was in 2006 that the plotters tried to smuggle liquid explosives (peroxide) in soda bottles onto passenger flights from the UK to the US and Canada. In total, they planned to blow up ten airplanes.
According to law enforcement officials, a months-long joint covert anti-terrorist operation between the police and British intelligence services uncovered the plot and dismantled the entire network. It should be added that the restriction on liquids in the cabin can be lifted if the airport has installed computerized hand luggage screening equipment that allows for efficient checking of liquids in passengers' luggage.