British neighbourhood recognized as one of the coolest in the world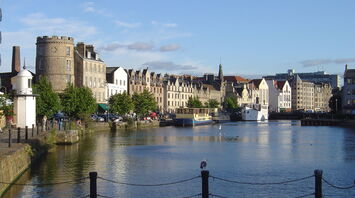 Leith. Source: Wikipedia
The UK's Leith neighbourhood is recognized as one of the coolest in the world. It has even overtaken Madrid and Chicago. The harbour area is full of trendy bars, restaurants, and cultural sites.
Leith is located in Edinburgh, Scotland. It was ranked 16th on a list of 40 "coolest neighbourhoods," Express reported.
Connected to Edinburgh's city centre by the pub-lined Leith Walk, Leith was once the city's main trading port, where huge ships filled with products and goods such as wool, wine, raw materials, and spices came and went.
Now these industrial buildings have been given new life: take the old biscuit factory, for example, which is now an art centre and the site of vintage night markets.
Of course, Leith has undoubtedly become more sophisticated than before. The sense of pride and community nurtured by longtime locals and creative people keeps its unique spirit alive.