Beond Airlines launches flights to Maldives from Munich and Zurich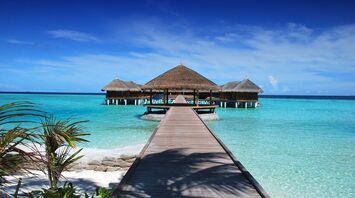 Maldives. Source: pixabay.com.
Beond Airlines has announced Germany's Munich and Switzerland's Zurich as the first European cities to launch flights to the Maldives, the world's first airline created exclusively for premium vacations.
According to Finanz Nachrichten.de, seats for the first flights are already on sale. The first flights are scheduled for November 2023: the first flight from Munich will depart on November 15 and the first from Zurich on November 17.
"We are very pleased to announce Munich and Zurich as Beond's launch cities. Our customers there will be able to enjoy an incredible premium vacation on their way to the Maldives, a beautiful destination. Our team works hard. preparing for the launch of the service to exceed the expectations of our first customers from the moment they book with us," said Beond Commercial Director Sascha Feuerherd.
The launch of the service from Europe will begin with an Airbus A319 with 44 aircraft in a modern configuration.
Passengers will be able to dine in luxury restaurants during the flight.