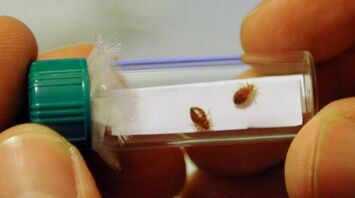 Bedbugs are everywhere. Source: Stan Honda/AFP
There is a bedbug infestation in the French capital Paris. They have appeared en masse in homes, hotels, transportation and even at Charles de Gaulle airport. Thus, both locals and tourists are suffering.
At the same time, the Ministry of Health urges not to panic. This is reported by CNN.
Experts believe that bedbugs appeared because of short-term overnight stays in hotels and Airbnb.
"People bring bedbugs in their suitcases or luggage," experts say.
However, French Health Minister Aurélien Rousseau urged residents of France's main city not to panic over the parasite infestation.
"There is no need to create panic, we don't have a bedbug infestation. It has nothing to do with immigration If that needs to be mentioned separately. It has to do with movement: when you travel, you can carry them on you from abroad," Rousseau said.
Paris City Hall has expressed fears it could damage France's reputation ahead of the 2024 Olympics.