Australia will lose about 1 billion dollars due to the failure of Qatar Airways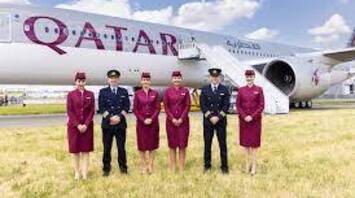 Qatar Airways airline. Source: Qatar Airways
The recent decision of the Australian government to deny Qatar Airways additional landing rights in the country will cause economic damage of A$1 billion annually.
According to Rico Merkert, professor of transportation and supply chain management at the University of Sydney Business School, this situation will hit Australia's tourism industry the hardest, as well as the business travel, cargo and "visiting friends and relatives" markets, reports Paddleyourownkanoo.com.
Under a bilateral aviation services agreement between the Gulf state of Qatar and Australia, Qatar Airways currently has the right to operate up to 28 flights a week between its hub in Doha and Australia's four largest international airports - Sydney, Melbourne, Brisbane and Perth.
Qatar Airways has exceeded this quota, but a recent proposal to increase the limit by another 21 weekly flights was rejected by Transport Minister Catherine King, possibly in part to protect the interests of Qantas.
However, Qatar Airways did find a loophole that partially solved their need for more flights.