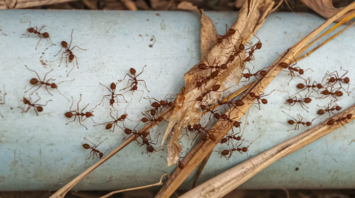 Red Ants. Source: Freepik
Experts warn of an increase in the number of tiny red ants that can cause fatal anaphylactic reactions in some people and kill most small animals.
Thus, scientists say, colonies of beetles will become the worst invasive pest in Australia if they are not exterminated soon. According to a strategy document prepared for the government, if the vicious biting red fire ants overrun the entire country, one in three Australians, or 8.3 million people, will receive painful bites every year, and 83,100 victims will need medical attention, the Mirror reports.
These figures, the newspaper warns, are a "conservative" estimate of the ants, which have an intense bite that can kill small animals and cause a fatal anaphylactic illness in humans. They also devastate crops and ecosystems, and colonies will travel considerable distances each year if left unchecked.
Although the ants are native to South America, their population has spread around the world. They have no native predators in Australia, so authorities are now very concerned.
Australia has spent more than two decades desperately trying to contain the ants. They were first discovered in 2001, presumably arriving at the port of Brisbane.