Arrested in Dubai: American faces prison for legal marijuana smoking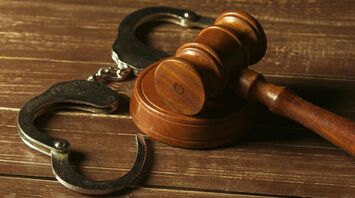 Handcuffs. Source: Freepic
Peter Clark, a US resident originally from Las Vegas, may face a prison term in Dubai. The man came from the US on business and got into a scandal.
It became known that he was detained for legal marijuana smoking. How it happened and why he was arrested is described in joe.co.uk.
It is reported that the man arrived in Dubai in February this year and planned to spend a few days inspecting professional recording studios.
When he felt sick, he was taken to the hospital, where he underwent appropriate tests. Clark had an attack of pancreatitis. Before he was discharged, traces of marijuana were found in his urine.
When the police were informed about the case, they charged the US citizen. According to the rules of this country, the UAE has very severe penalties for drug possession, including residues.
"The Emirates authorities consider the presence of drugs in the blood to be possession," the government's travel advisory website says.
Clark was arrested on suspicion of marijuana possession and taken to the anti-drugs department and placed in a cell with other suspects. On March 6, he was released to a hotel and ordered to keep in touch with the police.
The representative of the US citizen and founder of Detained in Dubai, Rada Stirling, issued a statement explaining why he believes the detention is unlawful.
"The arbitrary application of the law in the UAE and the lack of predictable legal outcomes means that Peter is potentially facing years in prison for legally smoking marijuana. Even if he is found not guilty, he could be dragged through a slow and expensive legal process," he said.
He emphasized that Clark had behaved well in the UAE, and it was unfair to prosecute tourists who smoked marijuana in their own country.
"The U.S. State Department should reconsider travel warnings for Americans who may be arbitrarily detained," he said.