A well-known millennial tradition will disappear from the Antalya bazaar: what is it about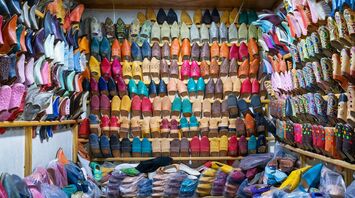 Turkish bazaar. Source: Freepic
In Turkey, a millennial tradition that is one of the hallmarks of the local flavor is under threat. Traders in Antalya's markets have been banned from shouting loudly to customers to advertise their products.
It is unbelievable but true that one of the highlights of the Turkish bazaar may soon become a thing of the past. After all, the authorities have declared a taboo on loud calls from traders to potential buyers in the markets, which tourists have long been accustomed to, Haber writes.
According to the new rules, violators will be punished. It is noted that from now on, traders face a fine of 1295 lira (about $50) for each shouting in the markets. But that's not all, because for three similar fines within a year, traders will be banned from opening stores for three weeks.
It is emphasized that under the new rules, the millennial tradition of local markets is going to disappear. Traditionally, vendors used to chant slogans and shout out poems and songs in a noisy manner to stimulate their sales.
Therefore, buyers may never hear colorful shouts at Turkish markets such as "Come for tomatoes," "Juicy lemon," and "Diyarbakir watermelon." It should be emphasized that many tourists were attracted by the special atmosphere at Turkish markets. A feature of which was the loud shouts of the traders.
At the same time, after the introduction of the new rules, police officers checking the markets in Antalya began to warn shop owners that "it is forbidden to sell loudly." Law enforcement officers strictly monitor compliance with the rules and can punish violators if necessary.
It should be noted that market traders themselves have been skeptical about the new rules. They say that with the introduction of the new laws, local markets will lose their inherent flavor and charm.
"In the past, when some traders shouted, people around them heard the sound and came to the market. I see no harm in shouting without disturbing people. This was introduced because people are disturbed by shouting. Some municipalities are implementing this, and some are not," commented Suleyman Atmadzha, one of the market traders.