A tourist tells how he managed to travel for a month with one hand luggage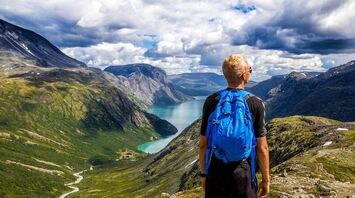 A tourist traveled with one bag for a month. Source: Pixabay
To travel abroad for weeks, you don't always need to carry large suitcases and order delivery of your belongings. Sometimes you may need just one piece of luggage that will fit the necessary things.
A tourist told Insider about his 25-day trip to Italy with unchecked luggage. The traveler got creative with packing and shared his life hacks.
Affordable laundry
Washing clothes during a long trip is a necessity. The booked accommodation does not always have a washing machine, so it is better to pack a portable laundry bag that does not take up much space. This will allow you not to take a lot of clothes with you and save space in your bag.
Several layers of clothing on the plane
If the flight is not too hot, you can wear several things at once and not pay extra for your luggage. It is better to carry the heaviest clothes on your person, as well as shoes. Lighter items will fit in your luggage.
Containers
It is much more economical to divide the space if each thing has its own place and it does not turn into chaos. Containers for dirty clothes, personal hygiene items, and laundry will help with this task.
One more backpack
If the space in your luggage allows, it is advisable to pack an additional backpack that will come in handy during walks and activities.