A 15-metre 5G tower outrages Londoners as it may affect housing prices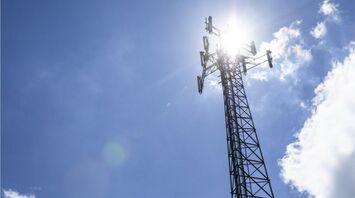 A 15-metre 5G tower outrages Londoners. Source: BBC
A huge 5G tower is set to be installed near a park in north London despite the anger of frightened locals.
They have already expressed concerns that it will harm wildlife and could lower the prices of their homes. Many are also concerned about its proximity to a playground, MyLondon reports.
Harrow Council has approved Cignal Infrastructure UK Limited's plan to install a 15-meter pole on Alexander Avenue, next to the 21-acre Alexander Park. This is part of the 5G network expansion by Three Telecommunications Company, and the area is said to have a "dire need" for the tower.
The plan has faced backlash from some residents who believe it will influence the life in the park and the view.
There are also concerns that it could lead to lower real estate prices in the area, which would "affect the financial well-being of the community." They called on the council to consider the views expressed by people in the area and find an alternative location.