Vivid impressions and unforgettable feelings: Top of the most magical airports in America
Airport in the USA. Source: pixabay
Airports often become a place of additional stress and tension for passengers. However, if properly organised, air gates should not only help travellers but also create a good mood.
The rating of the most pleasant airports for passengers is published by NerdWallet. The criteria for determining the winners were quite interesting, as they took into account the unrivalled locations and views that an airport can boast, as well as unique amenities and a charming atmosphere.
But NerdWallet also included key details that can affect the airport experience, including on-time arrival rates, based on data from the Bureau of Transportation Statistics for the period February 2022 to February 2023. For comparison, the national average on-time arrival rate is 76.98%.
Which airports are most pleasant for passengers:
9. Long Beach Airport received 78.9% of the points for on-time arrival. A total of 1.3 million passengers departed in 2022 and 1.3 million arrived.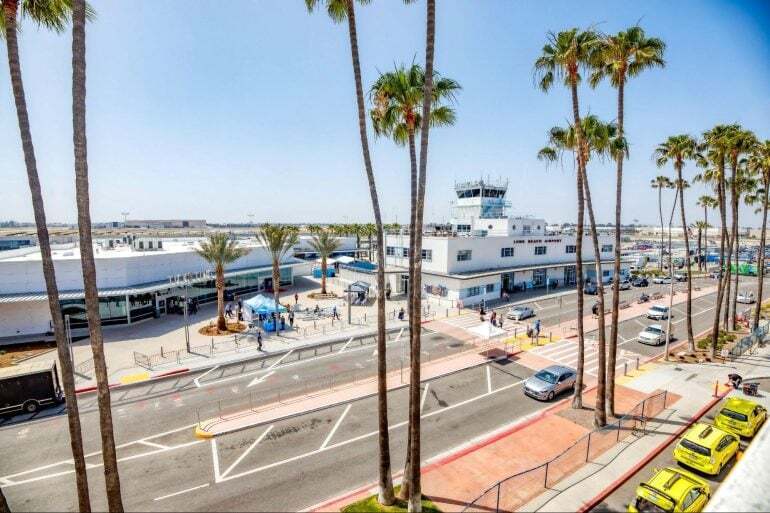 Long Beach Airport has maintained its unique, avant-garde Art Deco style since its construction in 1941. This work of architecture still impresses to this day, for example with its mosaic masterpiece of over a million hand-carved tiles.
8. Bozeman Yellowstone International Airport in Montana received a 78.2% on-time arrival rate. A total of 981,807 passengers departed during the year, while 970,728 arrived.
This air gateway is characterised by a cosy mountain atmosphere and natural wood and stone decoration. Visitors are also pleased with the picturesque view of the mountains outside.
7. Asheville Regional Airport in North Carolina earned 77.23% for on-time arrival. During the year, 756,726 passengers departed from the airport and 761,652 arrived.
This airport is best known for its vibrant art scene. Inside, you can hear a concert by a pianist playing the airport piano or live music by local schools, choirs or folk musicians. There is also an art gallery, which regularly hosts exhibitions of local visual artists.
6. Santa Barbara Municipal Airport has a 78.9% on-time arrival rate. The number of departures for the year was 505,104 passengers, and the number of arrivals was 503,645.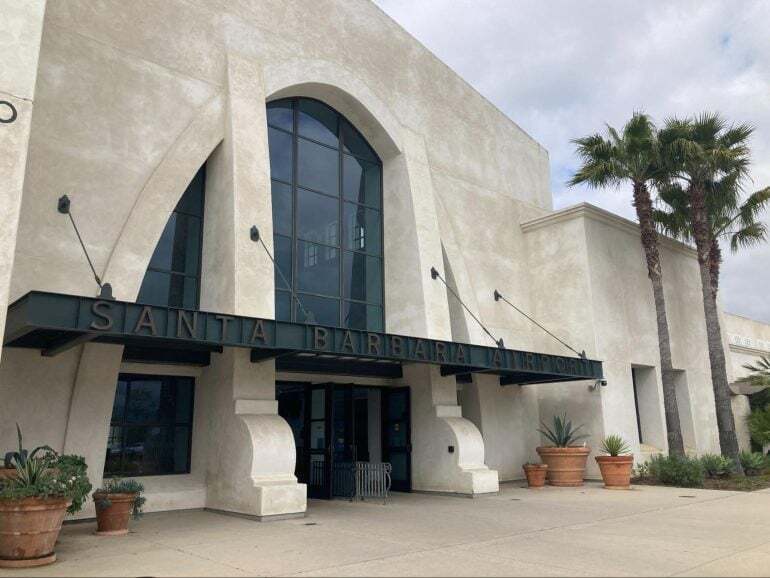 This infrastructure complex is decorated with colourful Mediterranean-style tiles, modern art and beautiful Spanish murals, reflecting the characteristic architecture of the entire city. There is also a small outdoor seating area where you can watch the aircraft and enjoy the landscaping of native plants. The highlight of the airport is a mini-museum about the history of Santa Barbara aviation.
5. Jackson Hole Airport in Wyoming has an on-time arrival rate of 78.4%. The number of departing passengers is 351,977, and the number of arrivals is 338,015.
The airport is located in Grand Teton National Park at the foot of the Teton Mountain Range and has spectacular views. But what makes it special is the presence of the Teton County Library's bookshelf. You can take a book with you or leave a book for the next visitor.
4. Cherry Capital Airport in Michigan has an on-time arrival rate of 79.8%. During the year, 254,263 departures and 250,777 arrivals were registered.
This air gate features architecture and design inspired by the work of renowned architect Frank Lloyd Wright, with details such as copper fixtures, stone wainscoting and stained glass. The welcome area with a stone fireplace is more reminiscent of a lodge than an airport.
3. Ketchikan International Airport in Alaska won an on-time arrival rate of 80.1%. The annual number of departures is 125,641 and the number of arrivals is 125,994.
Its peculiarity is that it can be reached by ferry. The five-minute boat ride only adds to the charm of Ketchikan International Airport, located on Gravina Island.
2. Martha's Vineyard Airport in Massachusetts received an on-time arrival rate of 76.7%. During the year, 66,698 arrivals and 67,464 departures took place there.
Look out of the plane window during take-off and landing to see the island's beaches and lighthouses from the air. The airport is located in the centre of the 100-square-mile island. A bus will take you to the classic New England port village in just three minutes.
1. Branson Airport in Missouri has an on-time arrival rate of 61.7%. In just one year, there were 5999 departures and 6016 arrivals.
This mountainous airport captures the wider spirit of Branson, which is known for its entertainment, lakes, museums and historic downtown. The airport has a wild west vibe, featuring saloon and sawmill facades, as well as a real babbling creek inside.