Connecticut's 12 Top beaches: Where to spend an active vacation and enjoy nature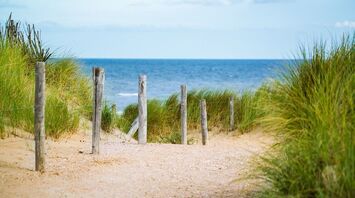 The beaches of Connecticut attract tourists with their picturesque nature. Source: Pixabay
Connecticut, USA is not the first place that comes to mind when you think of a beach vacation. However, this small New England state boasts a number of picturesque beaches, attracting tourists from all over the region and afar.
Connecticut offers visitors 23 places to swim, from lakeshores to sandy stretches of ocean. With so many options, it can be hard to decide which one to choose. Seeing all of Connecticut's beaches is easy, as it is only 154 kilometers long. The distance from Stamford in the southwest to Stonington northeast can be covered in two hours by car.
Connecticut's list of most beautiful beaches includes the quiet shores of Long Island Sound, the lively waterfront of the Atlantic Coast, and the slopes of the Formil River.
Harvey Beach, Old Saybrook
The Atlantic Ocean coastline has a huge number of picturesque beaches. The most popular beaches are near Connecticut on Long Island.
Harvey's shallow, rippling beach offers visitors a family-friendly summer vacation with many activities, including volleyball, playgrounds for children, beach yoga and kiteboarding lessons. It is possible to rent beach umbrellas and sun loungers. There are also restaurants and cafes near Harvey Beach where you can grab a bite to eat and relax in the shade.
The beach is a short drive from Connecticut's major attractions. One of these is the Mystic Harbor Museum, where history buffs can discover America's maritime past. The beach is public and requires no admission fee for visitors.
Silver Sands Park, Milford
Ranking the top beaches in Connecticut is no easy task, but one beach certainly deserves its place on this list - it's Silver Sands Park. The sandy boardwalk is the perfect place to walk at any time of year. There are several hiking trails along the coastal dunes and salt marshes. In summer there is a café, where you can order drinks and snacks. For sports fans there is an area for volleyball and basketball.
Near Silver Sands 800 meters from the coast is Charles Island, which is the crown jewel of the state. Visitors can come here twice a day at low tide along the rocky spit and can also come by kayak or boat.
Admission to the park is free for pedestrians, but there is a fee to enter the parking lot by car. The cost is $22 on weekdays and $25 on weekends.
Rocky Neck Park, East Lime
One of the top beaches to visit in Connecticut is Rocky Neck Park, located in East Lyme. It's a favorite of photographers because of its incredible views of Long Island Sound and more than two miles of sandy, gentle beach for swimming and sunbathing.
The nature of Rocky Neck is beloved by many birds: cranes, herons, and ospreys. A campground, picnic area, and many restaurants and spas are available at the eastern end of the park. It is possible to rent sun loungers and umbrellas.
The cost to enter the park for cars is $22 on weekdays and $25 on weekends. For pedestrians, bicyclists and motorcyclists, the park entrance fee is $8 on weekdays and $10 on weekends and holidays.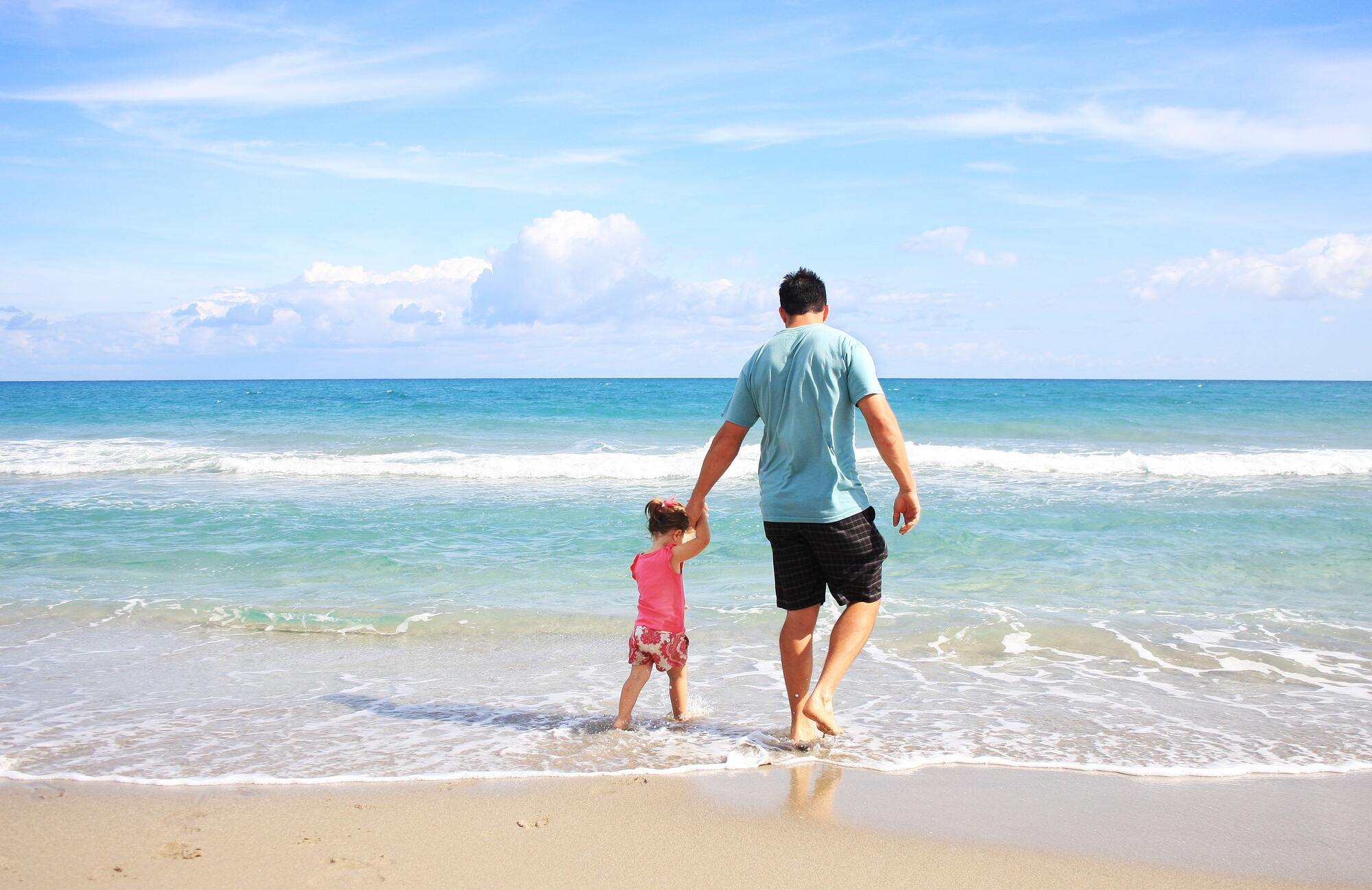 Hammonasset Beach Park, Madison
First on the list of Connecticut's best beaches is undoubtedly Hammonasset Beach. It is the largest state park in the state, located in Madison on the shores of Long Island Sound. Hammonasset Beach hardly ever gets a storm in the summer, which means it's perfect for swimming with kids. A wall against the rough waves of the Atlantic is Long Island. Among the activities available are boating, hiking along three kilometers of sandy beach or forest trails. On-site camping, a wellness center with a fitness room and swimming pool.
The entrance fee for Connecticut license plate vehicles is $22 weekdays and $25 on weekends and holidays. For cars from other states, entry is $30 on weekdays and $35 on weekends. Admission for pedestrians, bicyclists and motorcyclists is $8 on weekdays and $10 on weekends, respectively.
Greenwich Point Park, Greenwich
Greenwich Point Park is a special beach in Connecticut because of its stunning natural beauty and historical significance. The park has more than three and a half miles of white sandy beach with clear blue water, perfect for swimming in the summer.
Connecticut's most beautiful beaches are not only famous for their nature, but also for their rich infrastructure. There are picnic areas, a marina, and playgrounds. Visitors can rent kayaks, paddle boards and sailboats to explore nearby Long Island Sound. The area is home to the Marine Education Center, where exhibits of local flora and fauna can be viewed.
Admission fees depend on what time of day and day of the week tourists visit the park and whether or not they are Greenwich residents. Admission is free for motorcycles and pedestrians. On weekdays, the entrance fee for visitors is $7 per vehicle and $35 on weekends and holidays. For City of Greenwich residents, parking costs are much lower at $35 per year.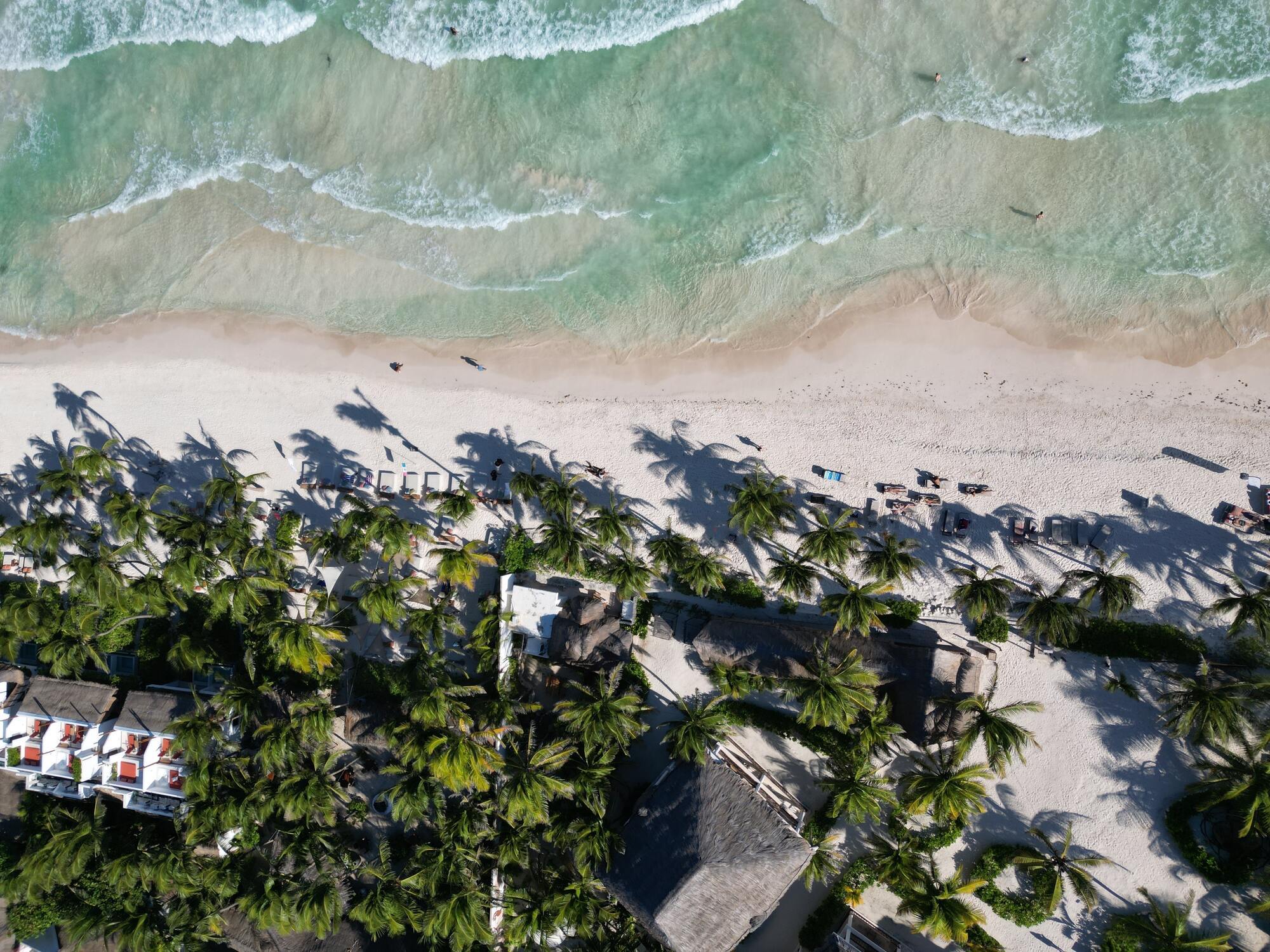 Ocean Beach Park, New London
Ocean Beach Park in New London is a great beach in Connecticut with water slides, a swimming pool, mini-golf, basketball and volleyball areas. Lifeguards are on duty in the summer, ensuring that campers are safe while they enjoy the water. There are regular events including live music, fireworks and open-air movies.
On weekdays, the entrance fee for visitors to New London is $23 per car and $28 on weekends and holidays. For city residents, the cost of entry is $8 per car any day of the week. For pedestrians, entrance to the beach is free.
Jacobs Beach is one of the most beautiful beaches in Connecticut and is a carefully guarded summer vacation spot in Connecticut. It is one of the few places in the state that offers a serene setting away from the usual hustle and bustle of other crowded beaches during the peak summer season.
The beach has changing booths, restrooms and showers, as well as pavilions to shelter from the sun. There are also picnic places and volleyball zone. There is also a children's playground with a sandpit and swings. There is a cafe on site where you can buy refreshments and snacks. Visitors for $25 on weekdays and $30 on weekends can access a mile-long sandy shoreline that is ideal for kayaking.
Calf Pastures Beach, Norwalk
Calf Pastures Beach in Norwalk and is one of Connecticut's best for beach vacations. It is a large beach extending over a mile and a half in length.
A wide variety of activities are available at Calf Pastures: volleyball, basketball, tennis and other sports. The beach offers panoramic views of Norwalk Bay and Georgetown. The location is close to public transportation and there is also ample parking.
Calf Pastures Beach gets its name from the historic area on which it is located. The land used to be grazed by calves, so it was called Calf Pasture. In the 1920s, the local government bought the land and turned it into a park with a beach for public recreation, and the name "Calf Pasture" stuck. Admission to the beach is free. However, in order to take advantage of some of the activities on the beach, additional fees may be charged, such as equipment rental or admission to certain areas, such as the pool.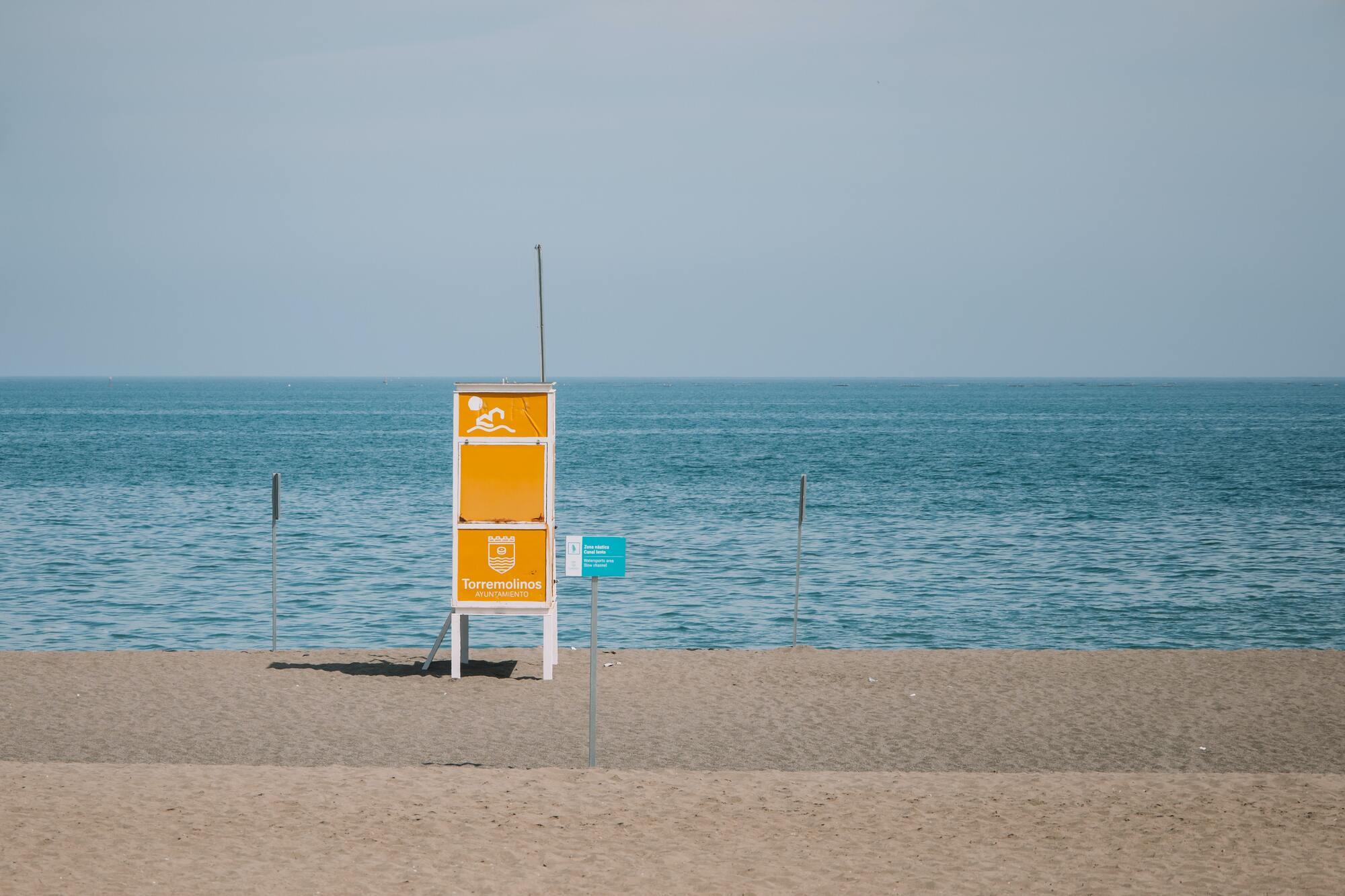 Compo Beach, overlooking Long Island and the Saugatuck River, is located on an 11-hectare park. Volleyball courts, basketball and soccer fields are generally available. Families with young children will appreciate the playground, and older children can have fun in the skate park. Drinking alcoholic beverages is prohibited, the exception being the picnic area on the south side of the park.
The beach is open all year, but only in the summer are lifeguards available. From May 1 to September 30, there is a daily parking fee from 4 a.m. to 10 p.m. All cars must leave the beach by midnight. The daily fee is $45 weekdays and $70 weekends and holidays. Prices include Connecticut state tax.
Sherwood Island State Park, Westport
Sherwood Island State Park's small beach on Sherwood Island is beautiful and tranquil. Sherwood Island's beautiful nature is an oasis of nature surrounded by dense forests and expanses of water. The beach offers beautiful views of Long Island Bay. Activities available include kayaking, windsurfing and volleyball. Restrooms, showers and locker rooms are available on the beach, as well as a picnic area with grills and tables.
The park is only a short drive from major cities like Bridgeport and Stamford, making it easily accessible. The admission fee to Sherwood State Park in Connecticut is $22 for nonresidents and $15 for residents on weekends and holidays. On weekdays, the fee is $15 for state residents and $9 for tourists.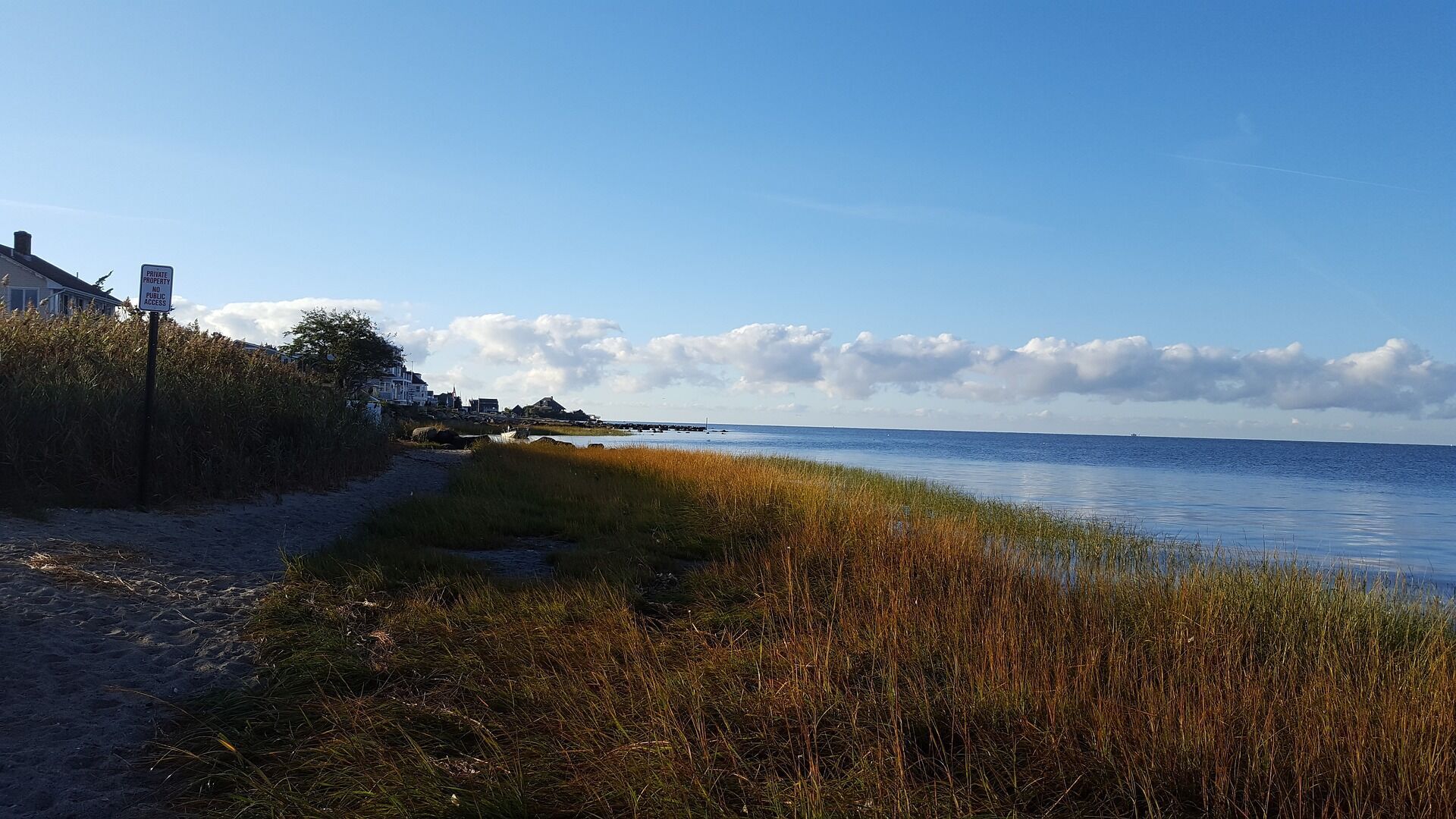 Clinton Beach is a great location for a Connecticut vacation because of its beauty and many different activities for visitors. It has all the amenities for campers, including restrooms, locker rooms, showers, and snack and beverage kiosks. In addition, there is a huge green area on the coast with barbecue and picnic facilities. The beach is located on the shores of Long Island Bay and offers visitors a scenic view of the water and surrounding mountains.
There is no entrance fee to Clinton Beach. However, if you arrive by car, you will have to pay for parking. The price can vary depending on the day of the week and time of year. It is usually $10-25 per day.
Jennings Beach, Firefield
Jennings Beach is located on the shores of Long Island Sound, and the shores in this area are known for their cleanliness. Local organizations and the city government take great care to keep the beaches well-maintained, making them ideal for recreation.
Jennings offers many opportunities for entertainment. There are restaurants and cafes in the surrounding area. Overall, the beach at Firefield offers the perfect combination of natural beauty, entertainment, and a friendly atmosphere, making it an attractive summer vacation destination.
Lifeguards are available during the season for swimming, and the staff also offers swimming lessons. There are benches for relaxing by the walkway near the pier. There is a pavilion on the grounds where various events are held during the summer. For example, dance nights and movie nights.
Jennings Beach is free and open to the public, but there is a parking fee from May through September. The beach sells daily passes for $40 Monday through Friday, and $50 on weekends and holidays.