Top 20 all-inclusive resorts in the USA: a holiday with a highlight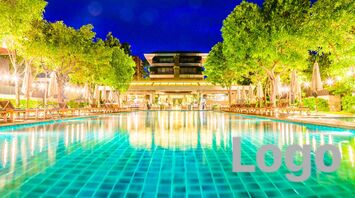 On the territory of the resort you can swim, fish and ride bicycles. Source: Image Freepik
All-inclusive resorts in the USA are the perfect option for a holiday where you can truly relax and have a lot of fun. They are suitable for both couples and groups of friends, as well as for single people. There is complete harmony here - from the wide range of food to the fun activities.
There are many picturesque and hospitable places in the United States, be it Montana, Texas, California or Arizona. We offer you to get acquainted with the best inclusive resorts in the USA to make it easier for you to make your choice.
1. Miraval Arizona, Arizona
Miraval Arizona in Tucson is a prime example of the best resort holidays in the United States. It always welcomes guests with a warm welcome, offering luxurious rooms with all the amenities. Digital gadgets are deliberately banned here so that they do not interfere with complete relaxation and peace of mind. The resort is surrounded by picturesque countryside that you can admire for hours.
Here guests are filled with healing energy through yoga, cycling and rock climbing. If you wish, you can take effective training courses in fitness and photography.
You can order any food and drink without restrictions. A wide selection of snacks, main courses, salads and desserts will impress guests and allow them to enjoy healthy food to the fullest.
2. Twin Farms, Vermont
The exclusive Twin Farms resort is one of the TOP 10 all-inclusive resorts in the United States. It is cosily located in Barnard, Vermont. The resort is surrounded by 300 acres of emerald meadows and clear water ponds.
Guests can choose suitable rooms, ranging from luxurious suites to comfortable cottages. Holidaymakers are simply delighted with the excellent food presented at the hotel. Appetising and healthy dishes are prepared from environmentally friendly products. Guests are especially pleased to enjoy smoke by the fire.
On the territory of the resort, you can swim, fish and ride bicycles, enjoying the charm of the local landscapes. In summer, it is so pleasant to go kayaking on the local pond, and in winter - sledging or snowshoeing. Active sports enthusiasts enjoy playing croquet and bocce on specially equipped grounds. Children over 14 years old are also welcome to spend time here.
Important! Be prepared for the fact that the price of the order includes a tip. Don't let it be a surprise to you.
3. Dunton Hot Springs, Colorado
The San Juan Mountains Valley is home to the Dunton Hot Springs, which is one of the best resorts in the United States. It is perfect for lovers of romance and secluded holidays in a tranquil rural atmosphere. Arriving here, you can feel the noble spirit of the 1800s.
The place is surrounded by centuries-old pine trees, which gives the area a special charm. Guests are warmly welcomed in cosy wooden houses built by hand. All buildings differ in appearance and interiors. Here you can completely withdraw from the world, breathe in the fresh air and enjoy the beauty of pristine nature.
You will definitely not be bored here, and everyone will find something suitable for themselves:
If you wish, you can go on a trip to the picturesque countryside with a private guide, or spend time in the spa.
If you prefer a dynamic holiday, then there are worthy offers for you as well. For example, mountain biking or skiing in winter.
Leisure time is enjoyed in six swimming pools with hot springs.
The price of the holiday includes a variety of food prepared from fresh products by skilled chefs. The rich selection of drinks offered to guests is also impressive.
4. Miraval Austin, Texas
Miraval Austin in Texas is the perfect place to improve your health and reboot your mind. It is included in the list 10 best all-inclusive hotels in the United States. It is a resort located in the picturesque hilly area of the Balcones Canyonlands Nature Reserve, offering stunning views of Lake Travis with its crystal-clear water surface.
The luxurious menu includes a variety of healthy appetisers, side dishes and desserts made from natural products. Guests can also choose drinks to suit their personal taste - smoothies and cocktails, juices and nectars.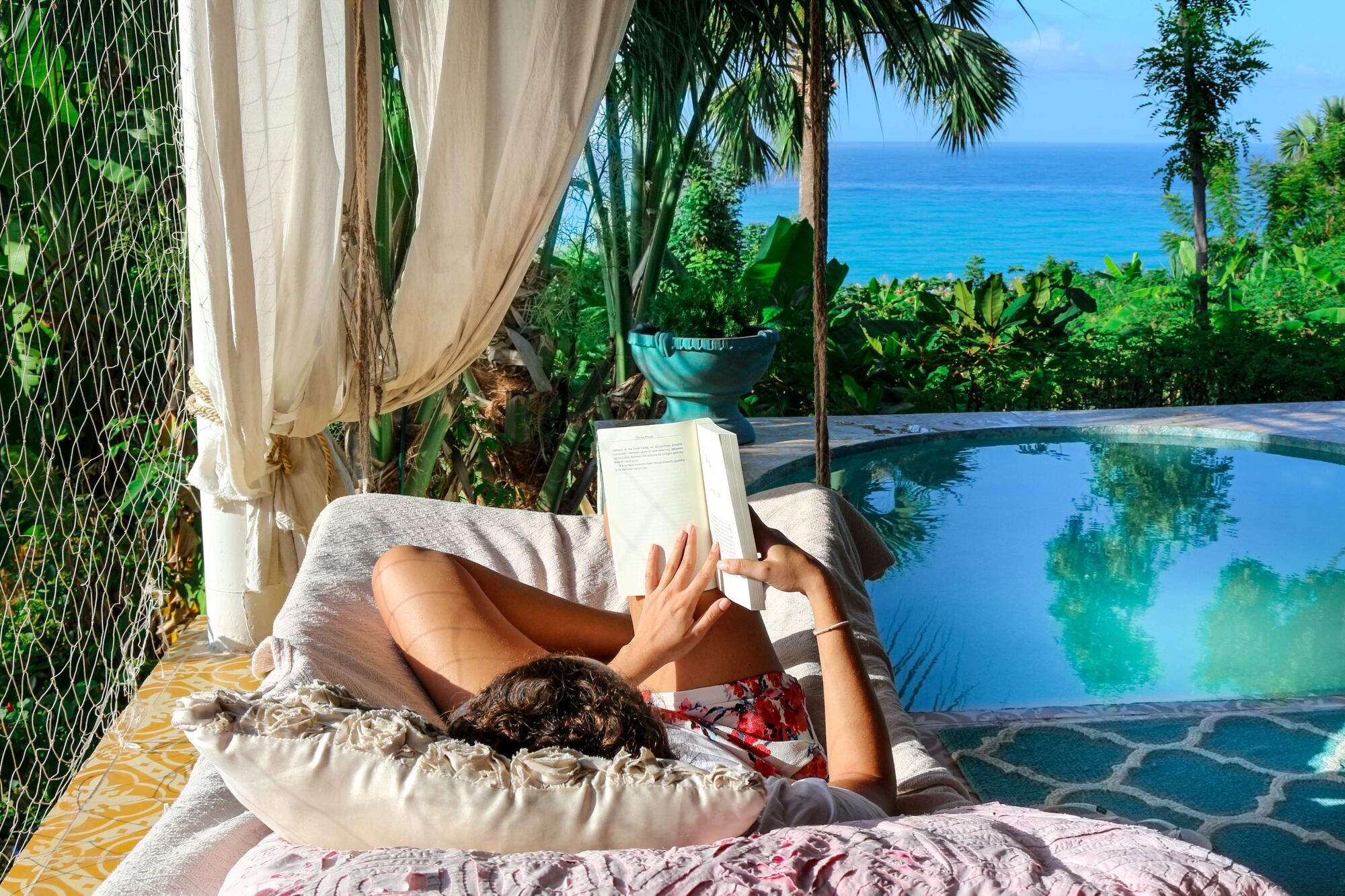 It is advisable to switch off your phones completely while staying at the facility - this will help you distract from worldly problems and tune in to a positive wave. The package includes yoga and pilates classes, which help to improve the body's health.
Active entertainment enthusiasts will surely want to go hiking, horse riding or water sports. Culinary masterclasses offer valuable experience in preparing delicious dishes. Specialists provide professional spa services at the resort. The package includes a transfer from the airport to the hotel and gratuities.
5. Clement Palo Alto in California
Clement Palo Alto is a chic all-inclusive resort in the United States, located in the centre of Silicon Valley. It is worth coming here for the European level of service and excellent conditions for relaxation.
Travellers are offered luxurious VIP rooms with one or two bedrooms and spacious living rooms. You can improve your health and tone your body in the well-equipped fitness centre.
The Clement Palo Alto confirms its status as one ofthe best all-inclusive resorts in the United States. The spa centre invites guests to enjoy beauty treatments. For golf fans, there is a special area where they can spend their leisure time. There is a chic swimming pool on the roof of the hotel. Among the useful water treatments, the hot tub deserves special attention.
The price includes a wide variety of vegetable, meat and fish dishes, as well as crispy pastries and delicious desserts. Free Wi-Fi is available throughout the resort. You don't have to worry about tipping either - it's included in the total price.
6. Lenox Canyon Ranch, Massachusetts
The Bellefontaine Mansion at Canyon Ranch is a luxury all-inclusive resort in the United States. The authentic 19th-century building has been reconstructed and transformed into a zone for a wonderful holiday. Here you can completely relax and recharge your batteries.
The resort pays special attention to wellness programmes that help to improve well-being and increase stress resistance. The doors of the spa centre with effective rejuvenation treatments are open to Canyon Ranch guests.
The package includes a balanced meal, airport transfer to the ranch and more than 35 entertainment activities. You can also exercise in the fitness centre if you wish.
7. Little Palm Island Resort and Spa, Florida
Do you want to get away from the hustle and bustle of the world and feel in harmony with nature? There is a great option for a chic holiday - the Little Palm Island Resort & Spa in Florida. It is considered one of the best all-inclusive hotels in Florida.
It can be reached only by boat or seaplane, so it won't be noisy. The hotel offers a cosy bungalow with a thatched roof for a comfortable stay.
Children under 18 are not allowed here to avoid unnecessary fuss. The use of gadgets at the resort is limited to relieve tension. Access to water sports and a spa with beauty treatments is included in the price.
When booking at least two nights, visitors become users of the Culinary Paradise package. It allows you to experience the rich gastronomic diversity to the fullest.
8. Canyon Ranch, Tucson, Arizona
The hospitableall-inclusive resort in the USA, Canyon Ranch, is located in Tucson. It is designed to improve your health and reduce susceptibility to negative factors. A well-coordinated team of experts, including doctors, nutritionists, psychologists, and psychotherapists, helps holidaymakers to gain a sense of complete harmony with themselves and the world around them.
There is a fitness centre with professional equipment and spa rooms. Guests can also take culinary courses or gain invaluable experience at spiritual health classes.
Sports enthusiasts and fun adventurers can spend their leisure time on the rope course, tennis and pickleball courts. The price of the voucher includes a visit to the golf centre and about 35 entertainment events.
9. Canyon Ranch Woodside, California
Staying at Canyon Ranch Woodside, which is one of thetop all-inclusive resorts in the United States, radically changes the idea of an elite holiday. The resort is surrounded by fabulous terrain with huge California redwoods, where you can take long walks and enjoy the beauty of the local nature. Effective wellness programmes with yoga classes are organised for guests.
The highlight of the resort is the accommodation of guests in original tree houses. These buildings have huge windows that offer amazing views of the Silicon Valley. There is another option for holidaymakers to stay in - spacious and bright rooms located in the main house of the resort.
Dining at the establishment pleases with a variety of dishes and drinks. Here you can choose an activity for every taste. You can run along the rope trail, take a walk in the forest or go mountain biking with a guide.
10. Sandpiper Bay Resort, Florida
The list of the best all-inclusive resorts in the United States rightfully includes Sandpiper Bay Resort. It is located in Port St. Lucie and offers visitors luxurious accommodation and delicious food. Guests always find entertainment to their liking here:
Adults like to soak up the sun in the pool.
Kids are happy to spend their leisure time in the kids' club with fun games and educational competitions.
The spa centre offers a range of rejuvenating treatments.
Kayaking, sailing and tennis are included in the package price. Spectacular entertainment programmes bring a lot of positive emotions to the resort's guests. They include incendiary concerts, circus and dance performances.
11. Grand Hotel, Mackinaw Island, Michigan
The chic 200-metre-long Grand Hotel takes pride of place in the ranking of all-inclusive resorts in America. It is located near the picturesque Mackinaw Strait. The building, built in 1886, offers guests comfortable accommodation with chic interiors and modern appliances. Some rooms feature outdoor bathrooms.
The resort has a harmonious and relaxing atmosphere. Children and adults are welcome here. Cars are not allowed at the resort, and only horses, buggies or bicycles are allowed. There are on-site restaurants offering delicious delicacies. The guests enjoy playing tennis and swimming in the turquoise water of the pool, visiting the sauna and jacuzzi.
The cost of vouchers depends on the chosen package of services. The food here is varied, with an abundance of meat and fish dishes and delicious desserts. Packages can be supplemented with access to the golf course and afternoon tea. If you wish, you can extend your stay at the resort at a reduced price for one day.
12. Vista Verde Guest Ranch, Colorado
Vista Verde Guest Ranch is an all-inclusive resort located in a cosy corner of Colorado. It offers wooden houses with luxurious interiors. The resort is surrounded by about 500 acres of picturesque valley.
The package includes a wide range of meat dishes and side dishes, salads and snacks. Guests are delighted with the drinks on offer, including aromatic beer and wine.
Guests of one of the best all-inclusive resorts in the United States are offered a wide range of exciting outdoor activities. In the summer, you can enjoy horseback riding, fishing, archery, kayaking and walking along winding footpaths. If you wish, you can go mountain biking or do yoga in a soothing environment. Extreme sports enthusiasts go rock climbing.
In winter, it is no less interesting, as you can go skiing and snowmobiling, snow tubing and snowshoeing. The resort invites you to take culinary masterclasses, relax with spa treatments and taste fine wines.
Vista Verde Guest is an idyllic place for romantic dates and bright weekends. This mountain oasis will definitely leave a deep mark on your soul and give you a lot of pleasant memories.
13. Blackberry Farm, Tennessee
Blackberry Farm is a wonderful all-inclusive resort in the USA, located in Walland, Tennessee. This 4200-acre farm invites guests to plunge into a world of bliss and harmony. There are three restaurants for guests. Here guests are served fantastic dishes made from organic products from their own farm.
A wide variety of fun outdoor activities are offered to visitors. Hiking enthusiasts are welcome to go for a hike. If you wish, you can go fishing or carriage riding, wakesurfing or archery.
Guests can choose from spacious and cosy accommodation, ranging from luxurious houses with several bedrooms to cottages. The rooms offer amazing views of the local landscapes. The price of the packages includes a balanced diet with a wide choice of delicious dishes, in-room snacks, as well as drinks and activities without guides.
The head gardener tells guests about growing plants in the old days. Guests can spend their time on the tennis court, in the pool or in the spa with rejuvenating treatments.
14. Skytop Lodge, Pennsylvania
Skytop Lodge is one of the best all-inclusive resorts in the United States, which is definitely worth a visit. Its territory covers 5,500 acres of luxurious nature. There is a lake with crystal clear water, emerald lawns, and majestic mountain ranges that are breathtaking.
The main lodge and hotel and individual cottages offer luxurious rooms with all the amenities. There is definitely something to do at your leisure:
There is rock climbing, paintball, swimming, and fishing.
If you like walking, immerse yourself in the world of unspoilt nature while hiking or boating.
You can get a powerful adrenaline rush by descending steel ropes off the ground over picturesque terrain.
For golf lovers, there is a spacious 18-hole course where you can enjoy the noble game.
In winter, guests can enjoy ice skating and ice fishing.
In the hotel's hospitable restaurants, you can taste delicious dishes prepared according to special recipes by professional chefs. You can enjoy a delicious snack and delicate creamy ice cream in the Market. Corner Roast offers a cup of tea and a delicious dessert.
15. Lake Austin Spa Resort, Texas
Lake Austin, one of the best holiday resorts in the United States, is cosily located near Austin, Texas. It is located on the shores of a picturesque lake and operates on an all-inclusive basis. The hotel is surrounded by a spacious area of more than 19 acres.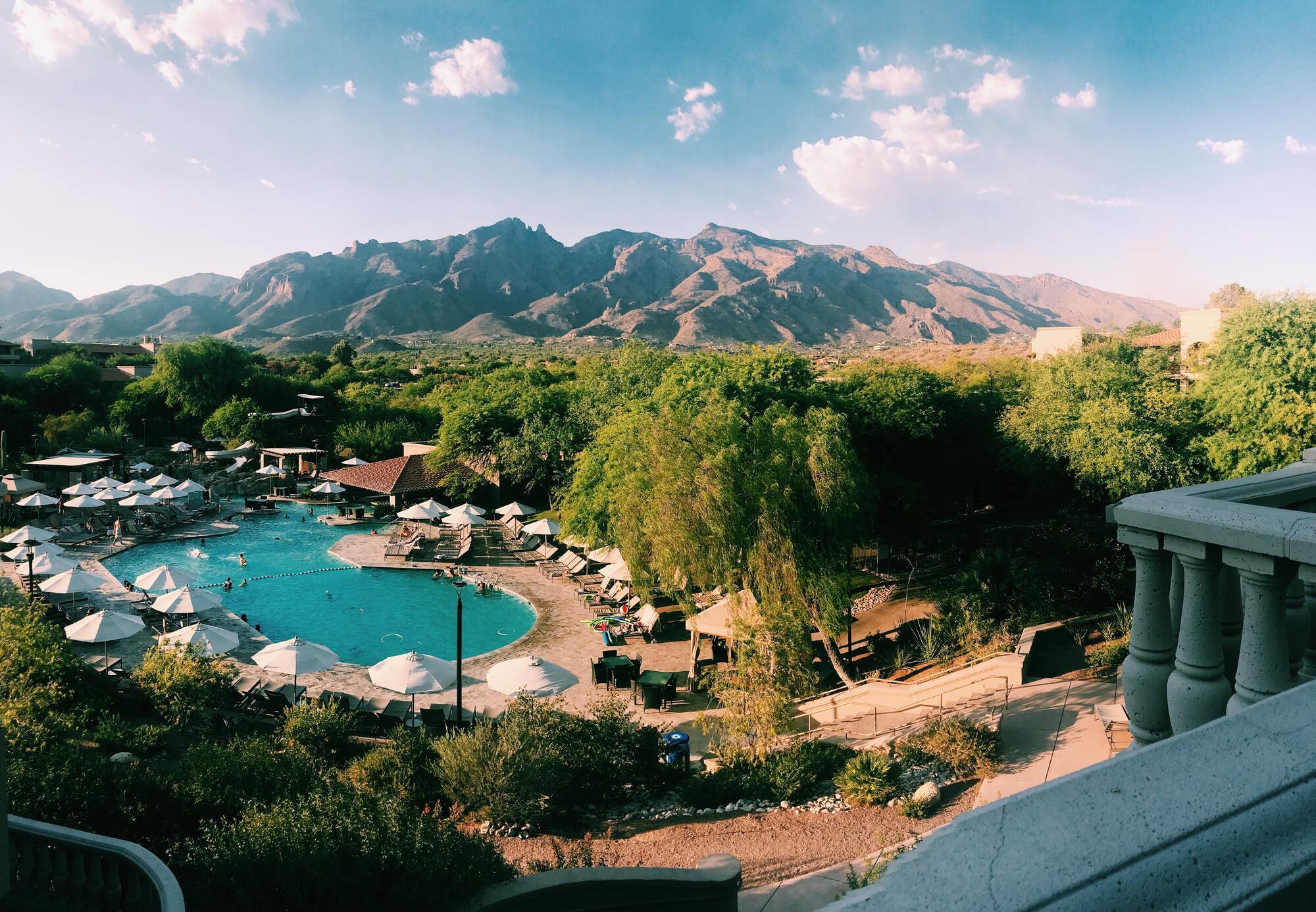 Guests of the resort enjoy boating, kayaking or jet skiing on the lake. Spa treatments help to rejuvenate, improve mood and feel a surge of energy.
The hotel offers amazing dishes of national and world cuisine. Guests are impressed by salads and first courses, meat and seafood delicacies. Chefs prepare amazing pastries and delicious desserts for their guests. A wide range of drinks includes healthy smoothies, tropical fruit juices, tea, coffee and cocktails.
16. Ranch at Rock Creek, Montana
The luxurious Rock Creek Ranch is one of thetop all-inclusive resorts in the United States. It offers five-star accommodation overlooking a lush valley framed by picturesque hills. It has all the conditions for relaxation and harmony with the outside world:
You can go horseback riding on the ranch, fish in the creek or ride a bicycle along the cosy trails.
Walking or cart rides are very popular among holidaymakers.
If you wish, you can attend yoga classes or take fly fishing lessons.
Guests are always interested in visiting the stables.
The spa offers massages and effective beauty treatments.
The price of the package includes full board for holidaymakers, which includes amazing breakfasts, lunches and dinners. All dishes are made from natural farm products rich in vitamins. Guests can choose from a variety of drinks, including alcoholic ones.
If you want to have an unforgettable outdoor holiday, we suggest you take a cosy glamping house with a tarpaulin top, located among the picturesque flower meadows.
Guests can perform appropriate exercise routines in the fitness centre. The package includes a shuttle service from the airport to the ranch and back, as well as exciting evening programmes.
17. Ocean Key Resort & Spa, Florida
Ocean Key Resort & Spa in Florida is one of the most prominent all-inclusive resorts in the United States of America. It invites guests to experience all the delights of an elite holiday in a luxurious natural setting. Guests usually pay a daily resort fee, which includes fresh press, Wi-Fi access, use of beach towels, and evening bed preparation.
The list of additional services depends on the package offered. For example, the Sunnyside Up package includes delicious breakfasts for two, while the Romance in Paradise package gives you access to a spa and a variety of meals throughout the day.
The Your Backyard Adventures package allows you to fish on the reefs, fly a seaplane and ride a jet ski. Hot Tin Roof is the best option for lovers and couples. The price includes daily breakfasts and dinners for two. You can enjoy a delicious meal right on the Sunset Pier, where you can admire the enchanting views of the velvety water surface for a long time.
One of the best all-inclusive resorts in Americaexudes the charm of old Florida. At the same time, it also showcases new elements, such as a luxurious spa, a stylish pool lounge (with chilled towels), valet parking and a boutique shop.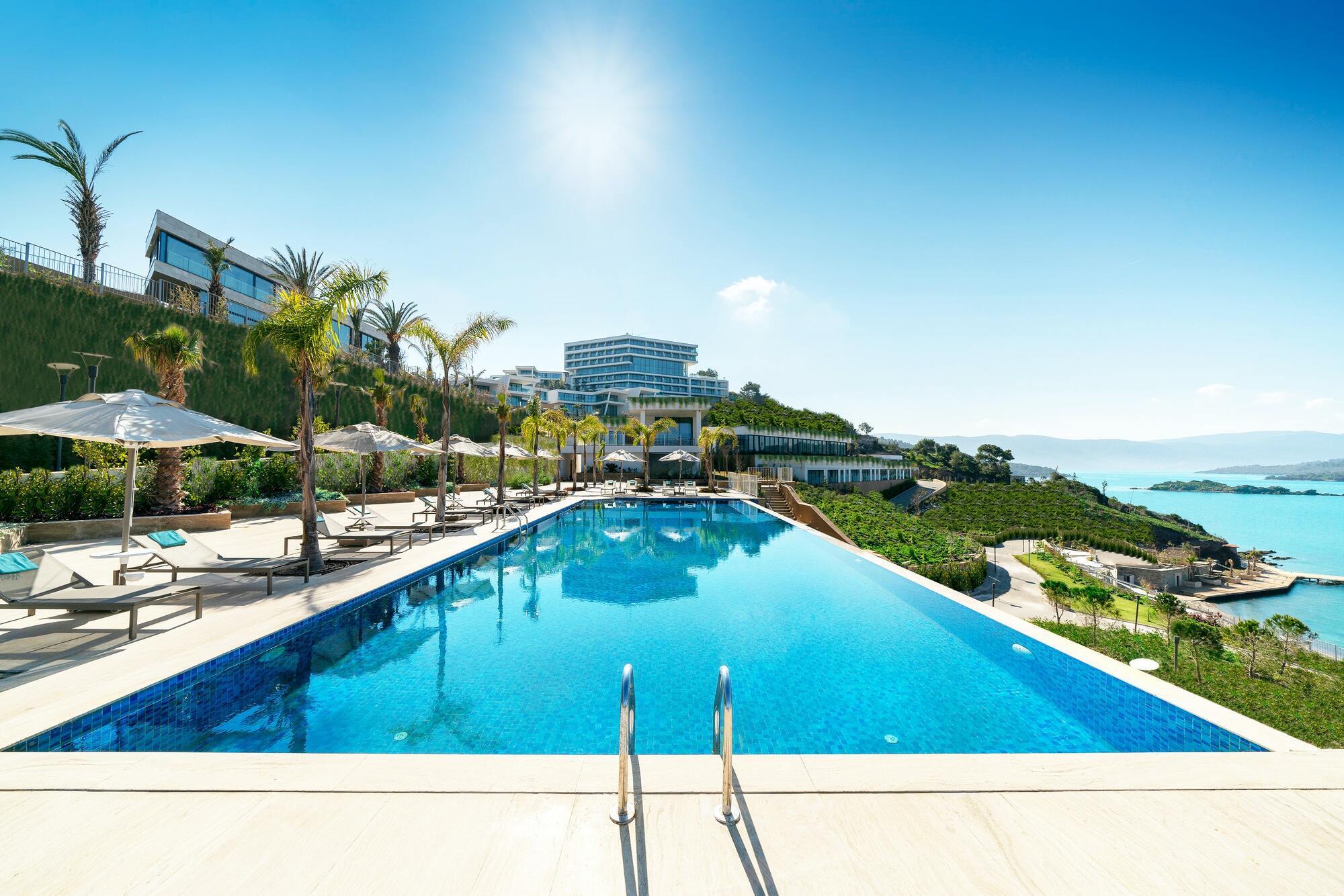 The Hot Tin Roof restaurant offers a warm welcome and a chic menu with gorgeous views of the West Harbour. At the LIQUID Bar and Pool Lounge, you can enjoy a delicious cocktail with a side of dessert.
18. Brooks Lake Lodge and Spa, Wyoming
Brooks Lake Lodge and Spa is one of thebest all-inclusive resorts in the United States. It is a masculine ranch surrounded by the Rocky Mountains of Wyoming. The authentic resort is filled with a special atmosphere that allows you to abstract yourself from the world and focus on your inner feelings.
It's so nice to spend time in comfortable rustic huts surrounded by centuries-old pine trees in the company of family and friends. The price includes meals and entertainment programmes. There is definitely no time to be bored here:
Guests enjoy horseback riding and dog sledding, fly fishing or canoeing.
In the cold season, guests can go snowmobiling or cross-country skiing, or go ice fishing.
The spa centre invites guests to undergo a course of relaxation treatments.
The main lodge was built in 1922 and is listed on the National Register of Historic Places. Don't forget to visit the tea room, enjoy a cup of your favourite drink with a dessert, and meditate by the large fireplace, putting your thoughts in order.
19. The Lodge at Woodloch, Pennsylvania
The Lodge at Woodloch is a true all-inclusive resort in Pennsylvania. It is designed for a comfortable and enjoyable stay for adults and occupies an area of more than 500 acres of wooded area. Guests of the resort can take walks on a private lake, visit the spa and indoor pool.
Thanks to the many hiking trails, guests can enjoy colourful promenades through the scenic area. The chic country mansion has spacious rooms with verandas. Much attention is paid to guests' wellness. Healthy food, yoga classes, breathing and meditation lessons are at their disposal.
20. Mohonk Mountain House, New York
Mohonk Mountain House is conveniently located in the lush Hudson Valley of New York. The resort is very popular among residents of the USA and other countries. In the Victorian-style mansion, guests are offered a full meal with an abundance of specialities and drinks.
Guests can choose activities to their liking - yoga, fitness or meditation. For sports fans, there is a comfortable 9-hole golf course and a tennis court.
The best all-inclusive resorts in the US are worth a visit. Have you already chosen where to go this summer?