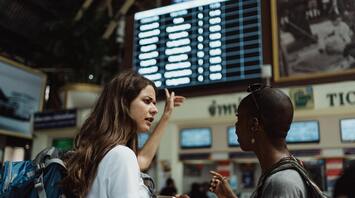 The time of my flight was changed: what can I do. Source: Pexels
The airline changed the time of my flight.
You can still be a winner!
When planning a trip, we hope everything goes smoothly and as pleasantly as possible. Especially when travel is infrequent and it seems that all options for the unforeseen have been taken into account. Seasoned airline passengers know that force majeure is not uncommon in the airline industry. But they react to circumstances much more calmly. The reason is the information. And if you plan to fly, you need to know your rights. When airlines change the flight schedule, there are many questions, the answers to which, we have analyzed and gathered especially for you. Remember informed means armed!
Can airlines change your flight perfectly legally?
The airlines have their own internal statute that specifies the rules for changing the airline's schedule. From weather indicators to unfilled flights. And it's perfectly legitimate, since the enormous responsibility for a large number of people's lives gives special authority. But, that doesn't mean that your rights and losses shouldn't be taken into account.
A large percentage of flight delays and cancellations occur in the summer, when airports are at their busiest and problems arise from a lack of aircraft or staff, which is a different story, affecting the compensation and requirements for the continuation of your trip in comfort. Airlines are committed to taking care of their customers! So there is a very important condition to remember:
IF THE AIRLINE INFORMED YOU OF THE CHANGE IN THE FLIGHT SCHEDULE LESS THAN TWO WEEKS IN ADVANCE, YOU HAVE THE RIGHT TO CLAIM COMPENSATION!
And it doesn't matter if it's a regular or a charter flight.
The other thing is that the marketing of the airlines is looking for any way to avoid payments. So you may be offered a voucher or another plane in exchange. Don't rush to grieve, weigh the pros and cons of each option.
Below we explain the pros and cons of your decisions, the conditions for receiving compensation and how you can earn money by changing your flight schedule.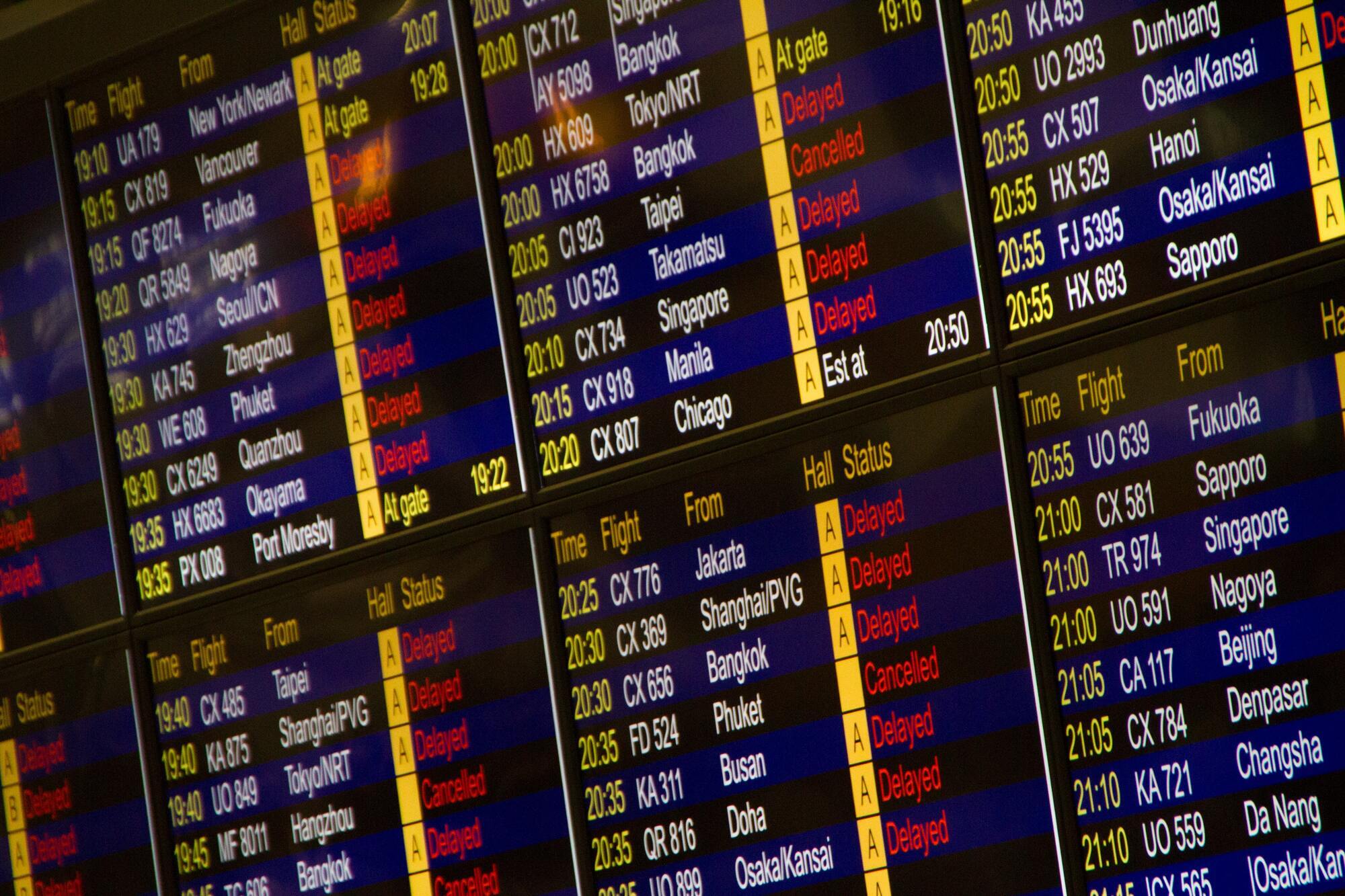 How should you be notified about changes in airline schedules?
The information you provide when filling out the ticket purchase form is the means of communication. So always check the contacts carefully.
In the case of travel agencies do not forget that the exchange of contact information must be reciprocal. In such a booking option, the agent should notify you of the change in your flight and inform you of the compensation options, or other flights.
In most cases all information from airlines is sent by mail and is also listed in the "booking management" section of the airline's website.Some companies may call you or send you a text message in case you do not reply to the e-mail (but this might not happen).
If you are at the airport, you can find out that the airline has changed the flight by looking at the ticket board or hearing an announcement over the loudspeaker. In such cases, emails or texts can be very late. And the travel agent will have to call himself and ask: "The time of my flight has been changed, what can I do? Or will you handle it?"
If the airline did not contact you and the flight was missed, you don't have to notify the CAA department (UK flights only), they will look into your complaint and explain what to do (tel.0330 022 1916; [email protected] ).
The first steps when we saw the change in the flight schedule
In the case of a travel agency, immediately try to call them and, as persistently as possible, try to encourage them to take action to solve your problem. Travel agents "cook" in the subject for a long time and will be much faster to arrange for you to continue your trip and remind you of the services that can be covered by travel insurance (such as car rental, or hotel reservations). They are interested in your comfortable vacation.
If you book on your own, you should contact the airline and find out what alternatives they will offer you.
If the time of the rescheduled flight is within minor (often from 90 minutes to 120 minutes, maybe more) and does not critically disrupt your plans (mostly financial and time), you have to have an extra cup of coffee and take the adventure.
A delay leading to additional financial costs: having to sleep somewhere or cancel a reservation for services already paid for - MUST be reimbursed by the airline! (Saved checks will come in handy, or use your credit card history).
How do I win time and money if the airline changed my flight?
If your itinerary has undergone significant changes: additional connections, significantly increased time between flights:
Search the company's website for the best itinerary for your flight. And even if it turns out to be much higher in cost, you can still achieve a positive result without adding a penny. Once you have selected the flight you want, call the airline and ask them to change your itinerary. Be persistent, but friendly.
If there is no convenient flight and the offered one is not suitable either, then you are entitled to claim a full refund (even if you originally purchased economy class). It can take anywhere from an hour to four hours for reimbursement, but during that time you'll be able to review other airlines' flight options. With a little luck and you'll find a cheaper flight, then you can win the price.
Another idea, if you do get your money back and still have to fly. Look for the cheapest flight to the mainland, and from there local airlines will be cheaper.
The vouchers that airlines offer in lieu of payments may not work for you. There is an option to hang up and call again. Once you get on another operator, you may have a lot more luck. The key to success here is politeness and persistence.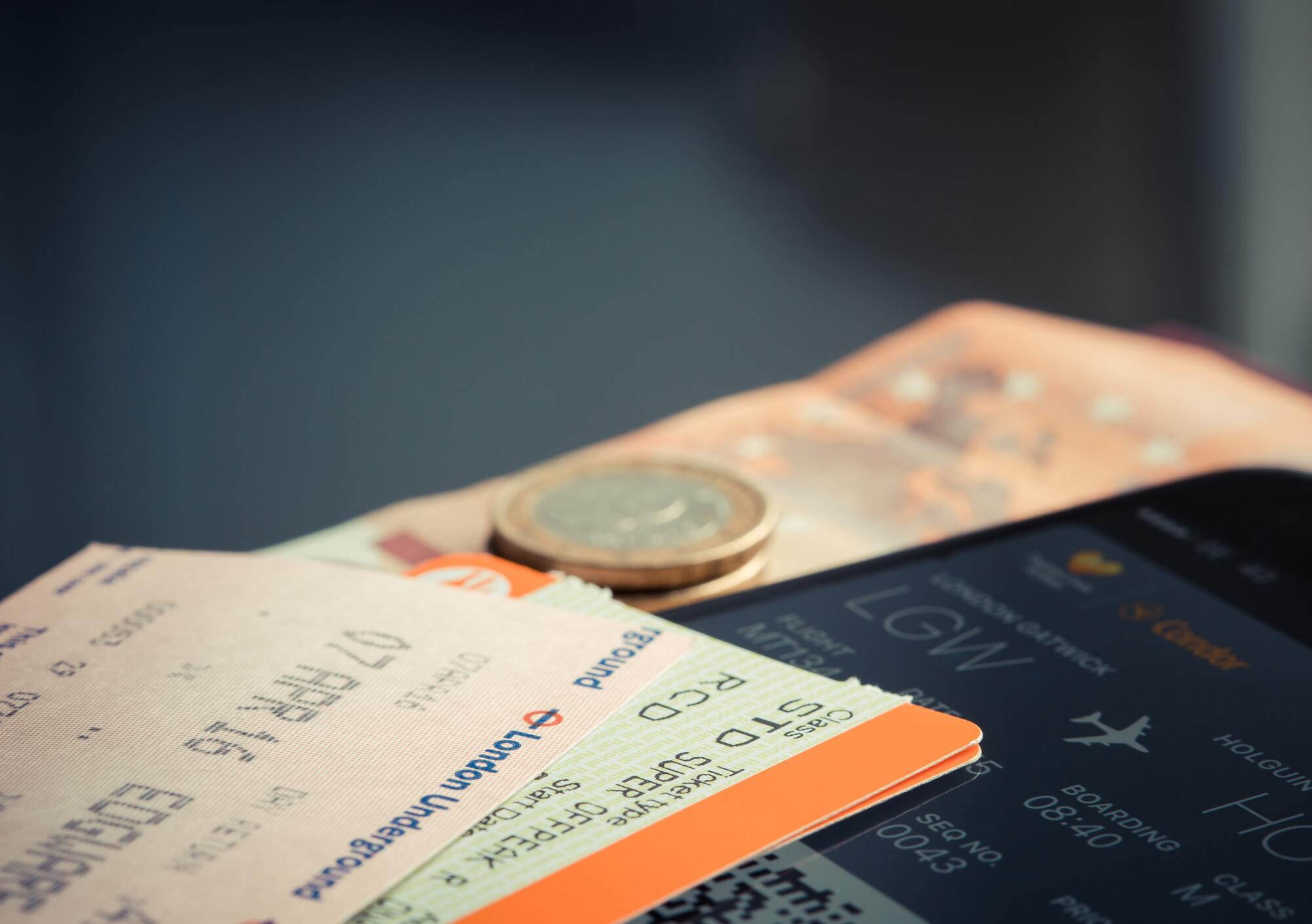 Cancellation of a flight due to the airline cancelling flights on the route
The cancellation should take into account:
Large companies have many partners and will easily be able to offer alternative flights. Here you can also insist on your route if there are seats available. The cost can play into your hands. Because the route you choose may be more expensive and more comfortable.
The budget airlines, on the other hand, will prefer to refund your money and you will have to find your own route. Although you may be offered alternative flights from another city, but in this case you have to get to the destination from which the flight will take place on your own.
The airline's cancellation will cover the payments, but what about the rest of the expenses: hotel reservations, connecting flights, cars, etc.? With a travel-protected credit card reservation, there will be a rule - cancellation of trips by card, and you will be able to recover all costs. You should dial your card service number and ask about reimbursement. In this case, you can also apply for a refund of up to €600 as guaranteed by the European Union Travel Compensation Regulation 261/2004 (TU 261), provided that two conditions are met: You are a passenger flying from, to or within the EU OR You have been given less than 14 days' notice of cancellation
Is your flight cancelled right during your trip? You should get a refund of the unused portion of the flight, provision of a new flight, re-routing or return, compensation and assistance.
When cancelling a flight, rely on federal law: "A passenger is entitled to a refund if an airline cancels a flight, regardless of the reason, and the passenger chooses not to rebook on that company's new flight."
Airlines change flight times, but no compensation is paid. In what cases?
Emergencies (weather, terrorism) - no flight compensation. But do not forget about compensation for additional expenses, check with the airline, travel company and those who service your credit card.
If the notice of an airline schedule change has been received in 14 days.