A step-by-step guide to getting a passport fast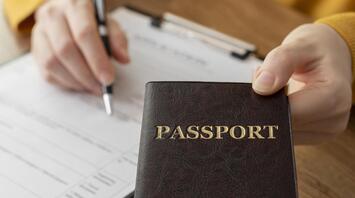 Obtaining a passport. Source: Image by Freepik
If you dream of an international vacation, you need to have a valid document. You're probably wondering how long it takes to get a passport renewed. Nowadays, the process can take up to 13 weeks - plus up to four weeks for delivery - so it's best to start early.
Since deadlines can change, we suggest checking the U.S. Department of State's website for up-to-date information. Here's a quick way to get a passport.
Passport renewal
Before travelling, it is necessary to check the relevance of the main document in advance, so that there are no unpleasant situations. The timing has changed somewhat as now this procedure can take more than 3 months.
To obtain or renew a passport, you need to follow a few steps.
Step 1. Check the expiration date of your current document and determine whether you need to renew it or replace it with a new one.
Step 2. Choose how to apply: online, by mail or in person at the passport center.
Step 3. Gather the required documents and photos, and fill out form DS-11 or DS-82 as applicable.
Step 4. Pay the fee and select the delivery method: standard, expedited or express.
Step 5. Track the status of the application at travel.state.gov and receive your new passport by mail or in person.
To renew by mail, your current document must be intact, issued no more than 15 years ago, (when you were at least 16 years old) and contain your current name (or you must have documentation of a name change). If this is not the case, you will need to apply for a new passport.
How long will it take to get a passport
If you want to replace or update your document, you need to know how long will it take to get a new passport and how to do it.
To do this, you will have to go to a passport center. Some of them are open without an appointment. The Department of State's website has all the information you need, including important rules for passport photos.
You will need to:
Fill out the forms;
Submit a photo;
Prove U.S. citizenship;
Show and make a copy of your identification card;
Pay for the application and passport services at the passport center.
You will then be able to check the status of your application online.
To get a passport as quickly as possible, you should follow the instructions carefully and fill out all the information correctly to avoid delays.
How long will it take for a passport to arrive by mail
If you already have a passport and it is about to expire, you can renew your passport by mail.
It can take from a few days to more than three months to get a passport. Before the COVID-19 pandemic, it usually took four to eight weeks. There is routine processing - 11 to 13 weeks from the time of application - and expedited processing for an additional $60 fee, which takes seven to nine weeks.
How fast can you get a passport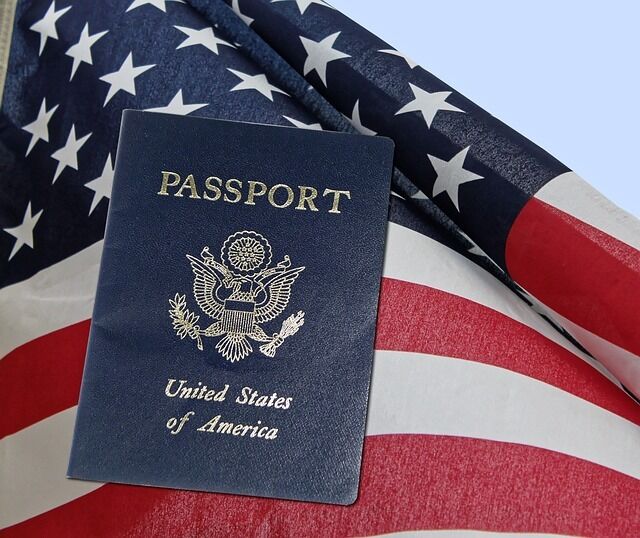 If you want to get a passport fast, there is a way.
There is a regular expedited processing that takes seven to nine weeks and two weeks for delivery: you can go to a passport agency or center if you have international plans for the next 14 days. To do so, you'll need to call 1-877-487-2778 and make an appointment.
Another way to get passports quickly is if you have an emergency:
Loved ones die abroad;
You are seriously ill or injured.
If you need to travel to another country within three business days, you can call the same number to make an emergency appointment.
To be aware of the most up-to-date information on urgent and emergency procedures, visit the U.S. Department of State and head to the "How to quickly get a passport" page.
Another way to get a passport fast is to use a courier company that provides expedited passport services for a fee.
Although the U.S. Department of State states that the fastest way to renew a passport is to apply in person at a passport agency, this method is also popular.
Useful tips for getting a passport quickly
To accomplish this task in the least possible time, it is necessary to collect and submit the application properly.
In general, to renew or replace your passport, you will need the following:
An old passport. If you have an old passport, you will need to provide it when you apply. If your old passport was lost or stolen, you will need to provide additional documents to prove your identity.
An official identification document. This can be your driver's license, ID card, another type of passport, or any other document that contains your full name, photo, and date of birth.
Photo (no older than 6 months). The photo must be color, 2x2 inches and taken against a white background. Some institutions may have their own photo requirements, so make sure you follow their rules.
Documents to prove U.S. citizenship. This can be a birth certificate, naturalization certificate, or other document that proves your citizenship.
In addition, if you are changing your passport because of a name change, you will additionally need a marriage certificate, divorce certificate, or court order to change your name. Depending on your situation and needs, additional documents may be requested. Be sure to check the requirements of the regulatory agency.
With this in mind, you can get a new passport much faster.