Starry nights in the company of lions: an unusual honeymoon is offered to romantics in Kenya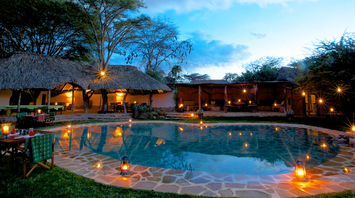 Holidays in Kenya. Source: elewanacollection.com
A huge pride of golden lions dozing, safaris, starry nights and endless windy savannas. Those who are married or want new experiences are offered to spend romantic time in tented suites in Kenya's Tsavo West Park.
Camps and thatched-roofed lodges will leave vivid memories of a new life together. Some romantic places are described on eptrail.com.
Deluxe camp Finch Hattons Luxury Tented Camp
It is a city of absolute silence, where you may not see a single person. Each of the 17 luxurious tented suites has a private terrace, a luxurious bedroom and a private bathroom with a large walk-in shower.
In addition, on a good day, vacationers can see Mount Kilimanjaro. There are fewer animals here than in the Masai Mara or Amboseli, but watching them is no less exciting, especially thanks to the excellent bird watching.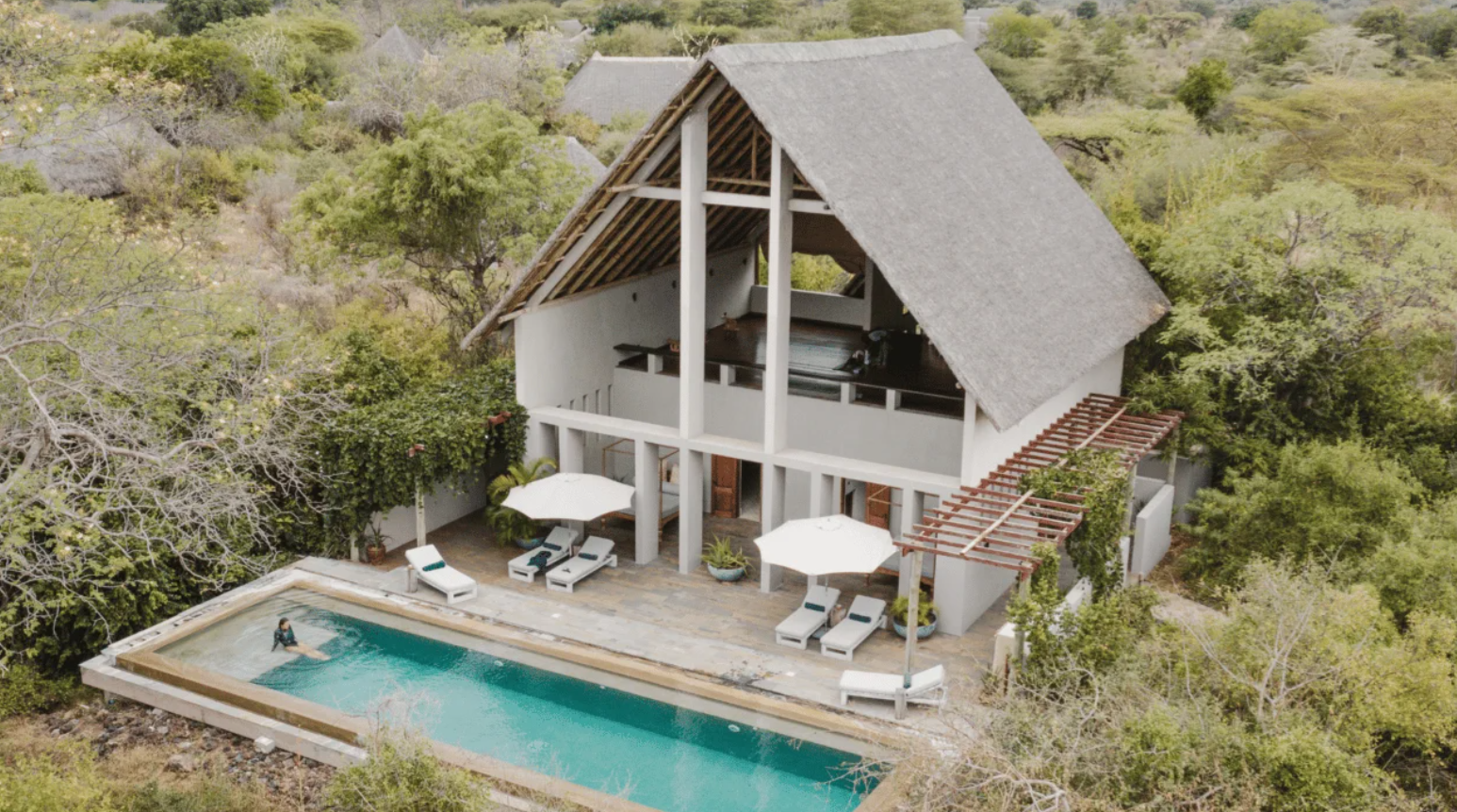 During game drives, expect to see elephants, giraffes, or Tsavo's most famous inhabitants, lions.
Tourists are also offered extraordinary food: seasonal fruits and vegetables, grass-fed beef, and fresh seafood delivered from the Kenyan coast.
Young people can also count on treatments in a small spa.
The camp-hotel was named in honor of the British-born aristocrat Denis Finch-Hutton, a big game hunter and adventurer who lived in Kenya.
Mount Kenya Safari Club near Nanyuki
These are luxurious suites on the equator, which are located on 100 acres of landscaped gardens. Some rooms are located in the northern hemisphere, and the other half - in the southern, which is one of the highlights of the place.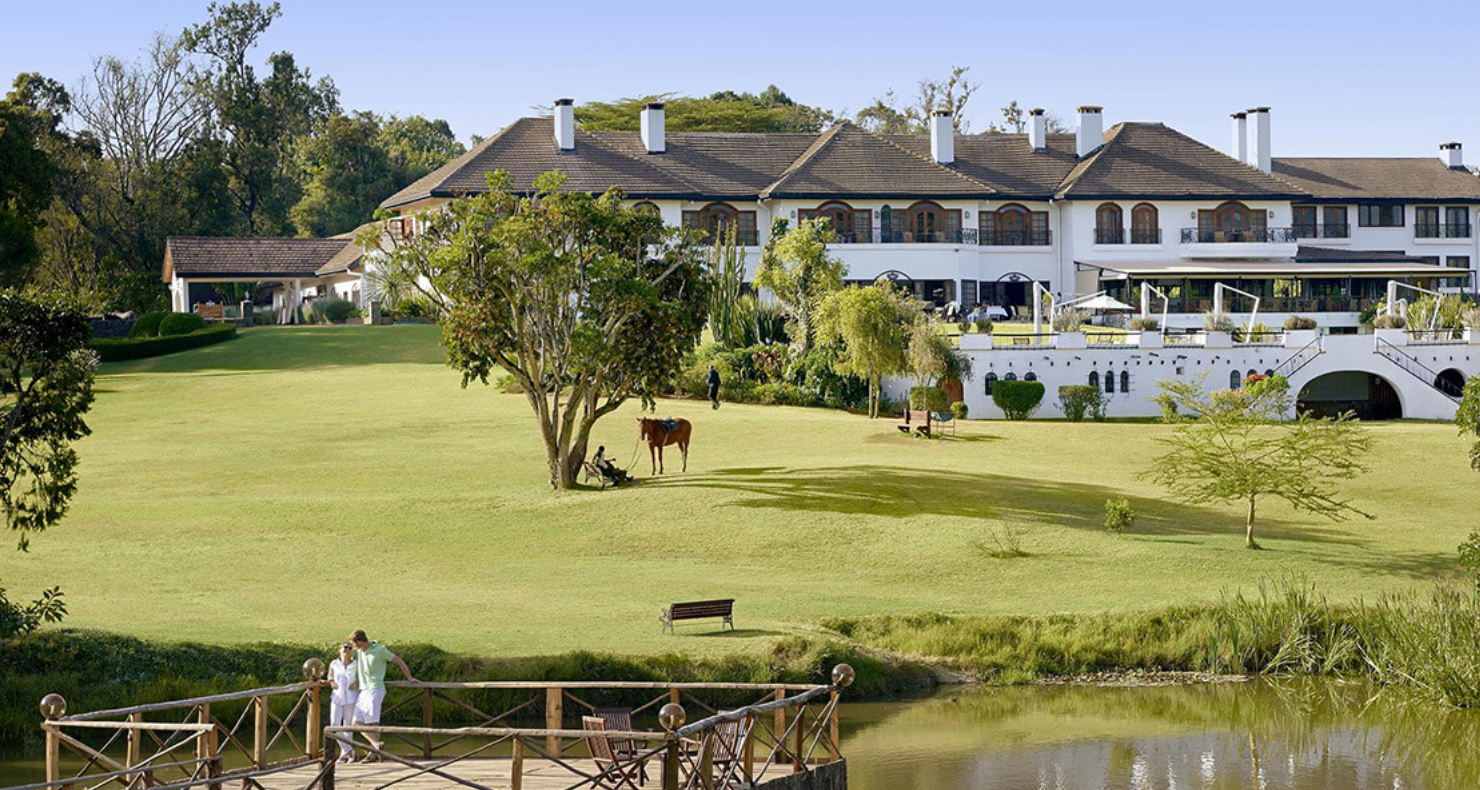 Another gorgeous moment is the view of the snow-covered Mount Kenya. Mountain beauty will not leave anyone indifferent, as well as impeccable service, and in this club it is truly luxurious.
It is known that the resort was founded by actor William Holden.
Elewana Loisaba Tented Camp and Starbeds, Loisaba Conservancy
The camp consists of romantic African-style tents. Tourists also like the romantic star bed, which extends to an open deck of their choice. It is called Starbeds and is equipped with a canopy that unfolds on wooden platforms so you can take a nap under the open African sky, listening to a lullaby from afar as elephants trumpet.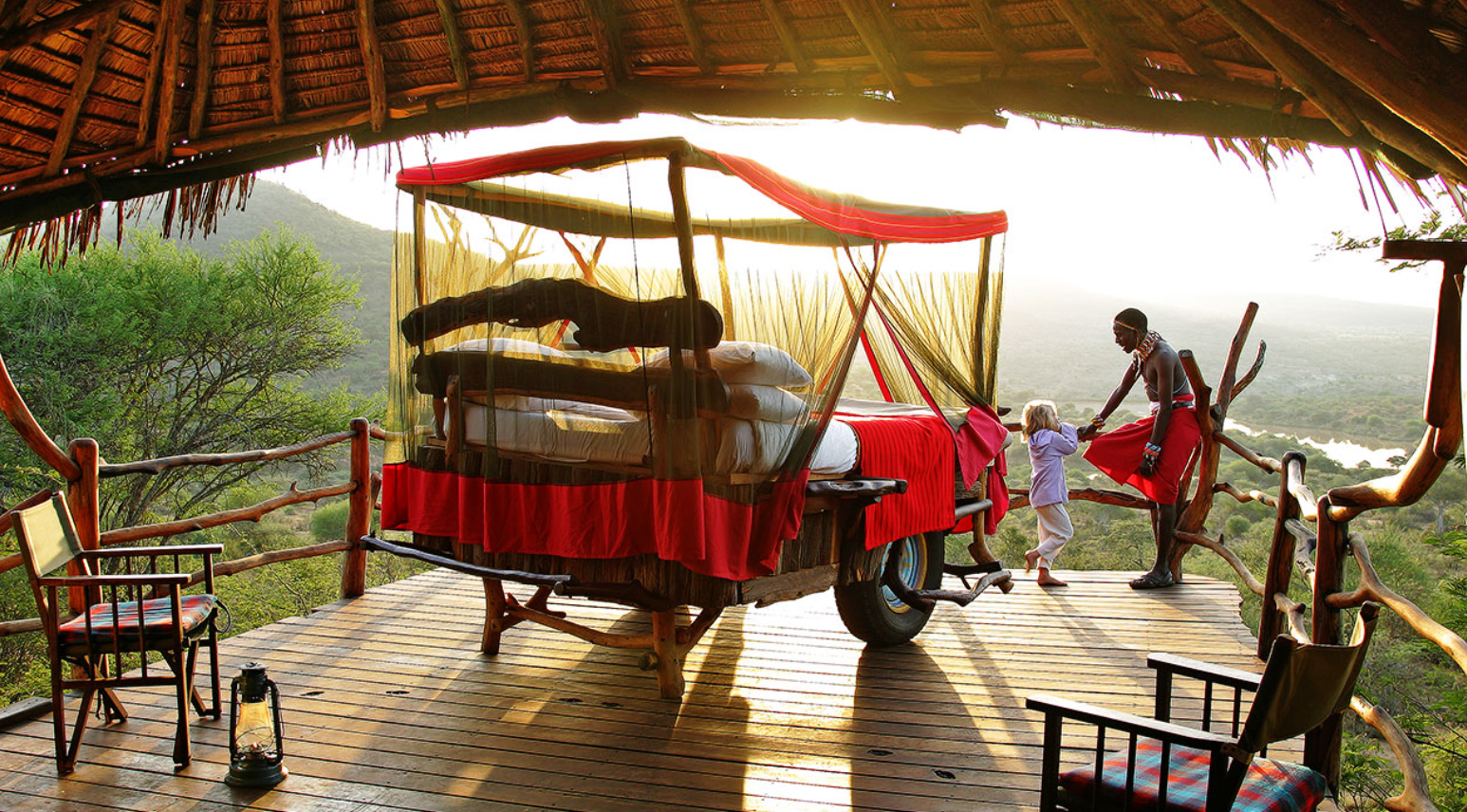 It is noted that the camp is located on the edge of a ledge, with panoramic views, both day and night, seemingly floating into eternity.
It is likely that the campers will not want to leave their spacious tent, which has floor-to-ceiling windows. It is in such a natural camp that it is convenient to watch the life of an elephant, lion and leopard.
Segera Retreat, Laikipia
These are villas located on the plains of the Laikipia Plateau, between the majesty of Mount Kenya and the depths of the Great Rift Valley.
This place resembles a large bird's nest suspended among the treetops of a river teeming with wildlife. Only the two of you can watch the dazzling African sunset while baking the evening away with flutes of champagne.
The founders promise that you will experience peace and drama at the same time.
After a night of sky gazing and then sleeping under the stars, wake up the next morning as elephants, giraffes, and big cats gather by the river to start their day anew.
Richard's Camp, Masai Mara
With only seven chic tents, Richard's private camp in the Masai Mara is small, secluded and cozy.
It has a lot of white colors, which makes it light and spacious. Meals are served under the stars. Vacationers are offered birdwatching walks with guides and promised incredible sunsets.
Elewana Elephant Pepper Camp, Masai Mara, Northern Mara Game Reserve
This is a beautiful and remote camp, ideal for a honeymoon in the African bush.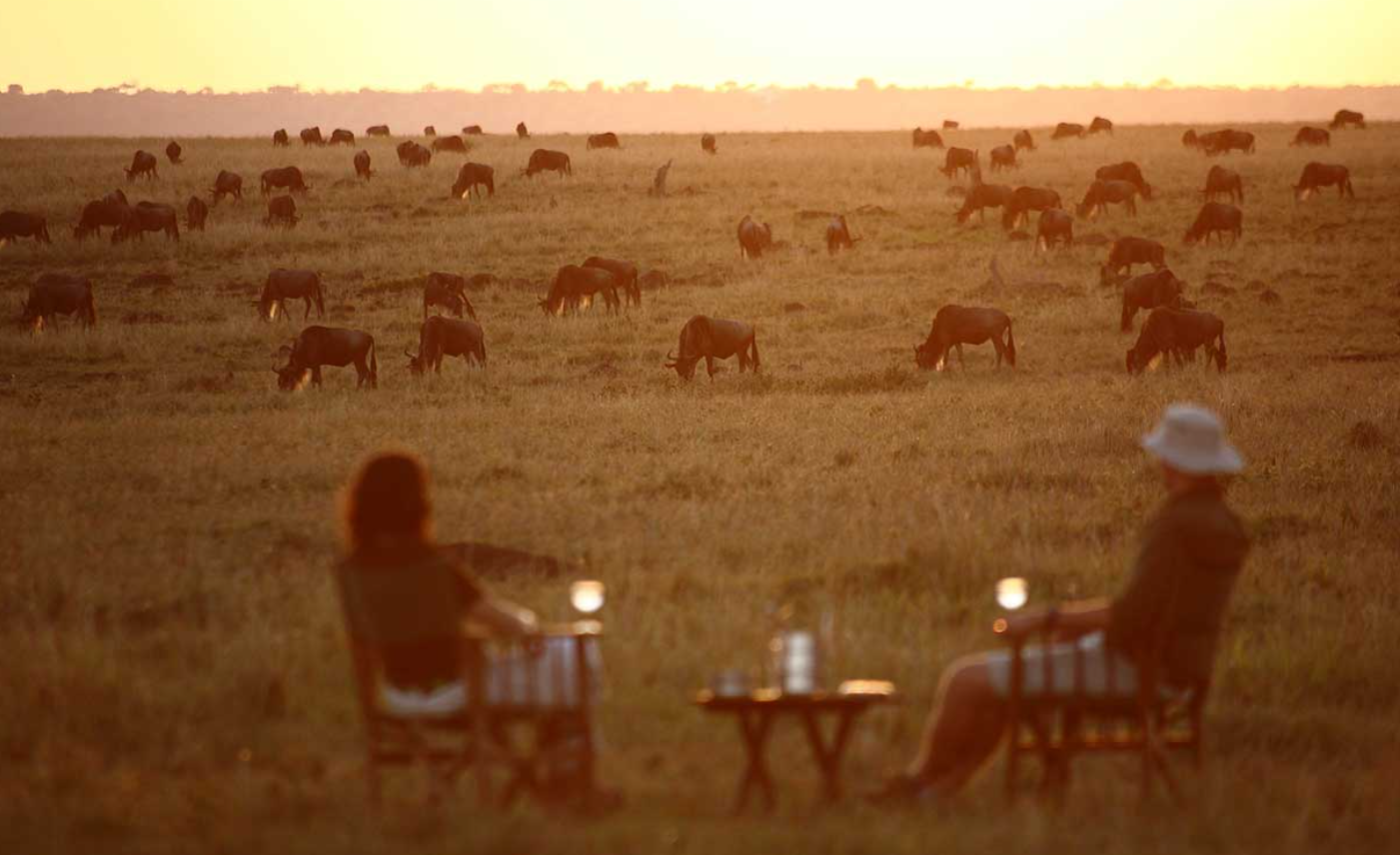 Imagine herds of elephants roaming by your side, and the serenade of lions and hyenas and jackals coming to life at night. Although the wildlife may be restless outside, you are perfectly safe in your well-appointed tent, which stands amidst fig, ebony and elephant pepper trees.
Vacationers are offered picnic-style meals by the Mara River, as well as big cat sightings, not only lions but cheetahs and leopards, as well as a brilliant zebra or giraffe tower.
Borana Lodge, Borana Conservancy
Consists of eight cottages and is located at an altitude of 6000 feet. Each cottage, built of stone and cedar, has a fireplace and a wide private veranda for game viewing, and the entire lodge overlooks a sparkling lake.
Additionally, Borana Lodge scores high with travelers for its en-suite bathrooms with shower and bathtub, offering fantastic views of Mount Kenya to the south and a panorama of mountains and desert to the north.