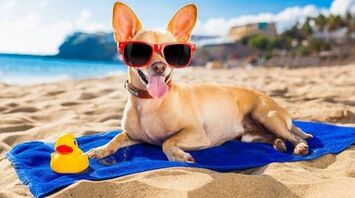 You can live there with animals. Source: pixabay.com.
Unique Spain offers tourists unusual vacations. You can be settled together with furry pets in local hotels.
USA News writes about it. A trip with a dog, for example, is a great experience for you and your four-legged friend. Animals will enjoy accompanying you and exploring new places.
Accommodation with pets is allowed in Spain. Some of the hotels have a maximum price for visiting with a dog, so it is important to read the price list in advance.
However, you will pay the price for a reason. In return, there will be amenities for your pet such as a bed, food and water bowls, and sometimes treats or toys as gifts.