Move to Spain or Italy: where foreigners will be paid to relocate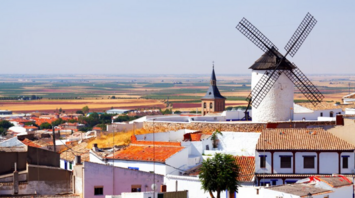 A village in Spain. Source: Freepic
Europe needs young people. Its working-age population is rapidly declining, and young people prefer to leave small villages.
For this reason, local authorities are willing to pay thousands of euros to attract new residents. Euronews writes about where you can get such a generous offer.
Moving to Switzerland
Albinen, located near the Swiss Alps, is a unique village with fewer than 250 inhabitants. City authorities have launched an innovative program offering significant financial incentives to families for moving. This inspires and attracts people who want to immerse themselves in alpine tranquility and beauty.
Under this initiative, families choosing Albinen as their new home will receive financial support of more than 50,000 euros. Additional incentives include CHF 25,000 (approx. EUR 25,300) for adults up to 45 years of age and CHF 10,000 (approx. EUR 10,120) for each child.
This opportunity is only open to Swiss citizens or foreigners with a C residence permit who wish to join the Albinen community. Applicants must have a home worth at least 200,000 Swiss francs (about 202,310 euros) and commit to living in the village for 10 years.
Interested parties intending to apply should be prepared to wait, as local authorities receive up to 100 requests daily. Albinen is not just a place to live but also a sense of peace and harmony in the heart of the Swiss Alps.
Moving to Spain
The small town of Ponga, located in the heart of the Cantabrian Mountains in northwestern Spain, invites Brits to new, exciting adventures by the sea. A special relocation program offers generous financial support - £2600 (approximately 2971 euros) for each adult who chooses Ponga as their new home. There is also £2600 for every child born in this picturesque city.
Ponga is famous for its UNESCO-recognized biosphere-protected area, making it an attractive destination for tourists. An hour from the picturesque coastline, this city creates a unique opportunity to enjoy the harmony of nature and cultural impact.
To take advantage of this opportunity, Brits need to live in Ponga for at least five years among the mountain peaks.
Another option in Spain
In the depths of Galicia, the friendly village of Rubia is located, and it opens its arms to new residents. A special program offers up to 150 euros per month to expats who choose this cozy place as their new home.
The main goal of this initiative is to support families and increase the number of students in local schools. Rubia is located in the north of Spain, 2.5 hours east of Santiago de Compostela, and offers a unique opportunity to enjoy the tranquility of mountainous landscapes and the culture of the region.
Moving to Italy
In the fascinating region of Calabria, in the southwest of Italy, there is an opportunity to settle in small villages with a population of up to 2000 inhabitants and receive up to 28,000 euros. This initiative aims to fight depopulation and keep the lifeblood of these magical places alive.
Those who are interested in this opportunity must be under the age of 40 and move to the region within 90 days of the application being accepted. They must also start a business or find work in sectors that require more employees, such as restaurants, hotels, hospitality, and shops.
Calabria, with its rich landscapes and luxurious beaches, welcomes new residents to its picturesque villages, where unique opportunities to create a new life and develop under the Italian sun are opening up.
Another Italian option
The Italian island of Sardinia opens its arms to those who want to enjoy the natural wealth and gain a unique life experience. The island's government is offering a €15,000 reward to support rural residents who feel the loss of a young community that goes abroad in search of work.
This phenomenon is being combated through the provision of grants totaling more than 45 million euros, which includes 3,000 grants aimed at relocating to municipalities in Sardinia with a population of at least 3,000 inhabitants.
However, to receive a grant, you must use the money to buy or repair a home. The grant may not exceed half of the total cost of the house or its repair, which may result in a reduction of €15,000 in some cases.
Recipients must reside and work in Sardinia full-time and register permanent residence within 18 months of arrival.
In addition, the municipality of Ollolai gives remote workers 3 months of free rental housing.
Moving to Ireland
Ireland offers generous financial incentives for those seeking to relocate to one of the country's remote islands.
This initiative is part of the government's "Our Living Islands" policy, aimed at increasing the population of 30 settlements that are not connected to the mainland by bridges and are separated by tides.
As part of this project, the Irish government will provide more than €80,000 to new residents of offshore communities.
Potential residents will need to purchase and own real estate on one of the islands. The house must be built before 1993 and be empty for at least two years.