Hong Kong refuses to feed passengers of Russian airlines due to sanctions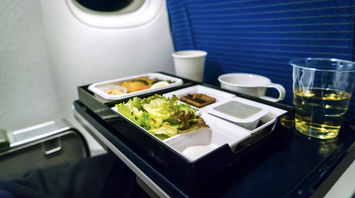 Russians say Hong Kong does not want to feed them. Source: Freepik
In September, the Russian airline Aeroflot announced that it would resume flights to Hong Kong in December 2023. However, even before the flights started, it turned out that tourists from Russia were being refused food on board and at the airport.
This was reported by the Russian media, which was informed about the problem by insiders. According to them, the local catering industry is afraid of the sanctions imposed on the country because of the Russian war in Ukraine.

Flights from Moscow to Hong Kong have been added to the airline's schedule this month. Round-trip prices in economy class with luggage start at 64 thousand rubles (520 pounds). The flight time will be from 9.5 to 11 hours, depending on the route.
"Informed sources claim that Aeroflot has had problems with food on flights to Hong Kong, which are scheduled to be operated from the end of December. Local caterers allegedly refuse to serve the national carrier's flights for fear of sanctions," the Russians write.
Russian travel companies are considering ways to circumvent the sanctions. For example, they offered to give passengers food to take away in Moscow or to set up a Russian catering company in Hong Kong.