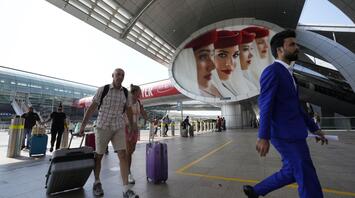 Terminal 3. Source: AP
Emirates, one of the world's largest airlines based in Dubai, has reopened the first-class check-in counters in Terminal 3. They were closed until October 1 due to renovations.
During that time, passengers were using premium check-in services. The airline said it also wanted to improve the passenger experience, Khaalej Times reported.
"We are making your stay at Terminal 3 even better. Our first-class check-in counters will be closed for upgrades until October 1, 2023, and Emirates Skywards Gold members travelling in Economy Class are invited to proceed to our premium check-in counters in Zone 6," Emirates said.
It is worth noting that the airline is expecting a new surge in demand for travel to Dubai in winter as the city has a busy calendar of global conferences, world-class sporting events and more.
"We are pleased to see strong customer preference for our product across all cabin classes, especially in premium cabins. Emirates will continue to provide the best value for money for our customers by investing in our products and services and in managing an efficient global network," said Emirates Chief Commercial Officer Adnan Kazim.