A tourist who meditated naked in a Hindu temple wanted in Bali: How he explained it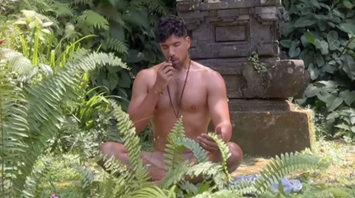 Man wanted in Bali for meditating naked in Hindu temple. Source: Скриншот Instagram/julianzietlow
Balinese law enforcement and human rights activists, together with government officials, are searching for a man who meditated naked in a Hindu temple. The video went viral and attracted worldwide attention.
Residents said that the tourist's behavior was unacceptable and that he violated one of the country's rules: not to be naked in sacred places. This was reported by Daily Mail.
The viral video, which was widespread online, shows a man without clothes in a lotus position meditating with his eyes closed. He was immediately condemned when people saw the tourist sitting near the temple.
Balinese influencer Ni Luh Djelantik reacted particularly sharply to the actions of the video's protagonist, calling for the man to be punished for his arbitrariness.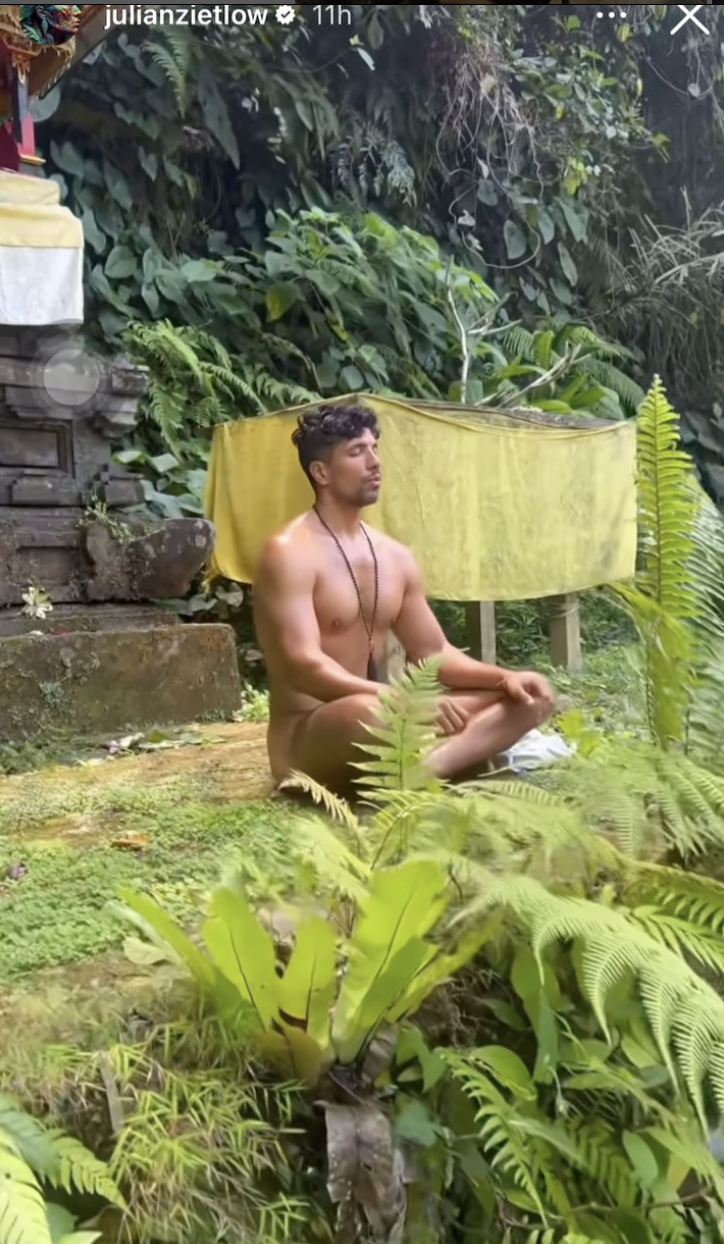 One of the posts contained an explanatory text, "I met a Balinese rice farmer who was having a hard time maintaining his finances. I wanted to help him, so I offered him a loan. We agreed that he would pledge his land as collateral. After he fell behind on payments, the land legally became mine."
The man went on to say that he allowed the former owner of the land to stay in the guest house, and ended his story with these words, "When others say that I meditate naked in a holy place, I want to let you know that they are wrong. I am meditating naked on my own damn land."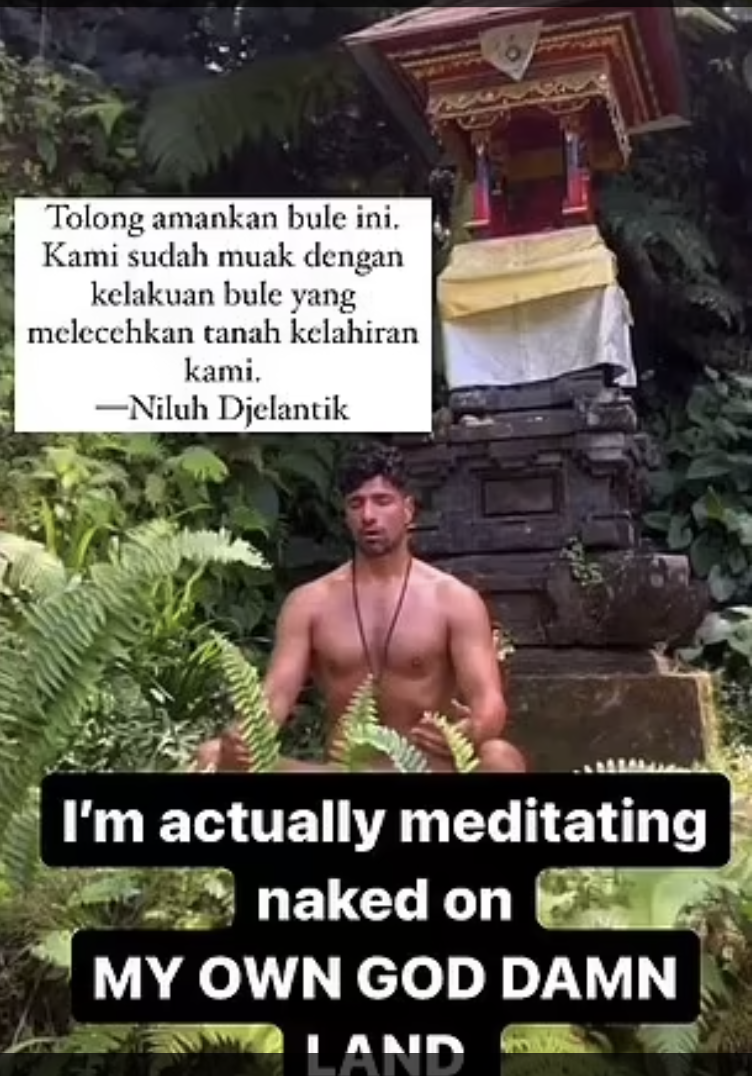 The foreigner has reportedly been identified, although his name and nationality have not been disclosed. However, the video shows the account on which the scandalous video was published. The profile says that it is run by Julian Zietlow. The intelligence agency and the police are working together to catch the offender.