Budget vacations in Barcelona: architecture, delicious food and festivals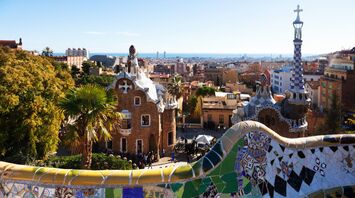 Budget vacations in Barcelona: architecture, delicious food and festivals. Source: Image by bearfotos/Freepik
Guidebooks and tourist sites often refer to Barcelona as "the pearl of Spain". And it's hard to argue with that. A holiday in Barcelona is always a riot of colors, tastes and entertainment and the special flair of the ancient Spanish city. This is one of the most popular tourist destinations, so prices for holidays here can be high. These 30 tips for traveling on a budget to Barcelona will help you find out how to save money, where to go for free entertainment, and what to see and do in Barcelona.
1. Book your return ticket for £60 (or even less)
A flight can cost a pretty penny, but Barcelona's main airport, El Prat, is served by good budget airlines with a well-established system of connecting flights. Of course, the price of the ticket will depend on where you're flying from, but it's possible to find cheap tickets to Barcelona.
The earlier in advance of departure you book your tickets, the better your chance of buying them at the lowest prices. Also, the cost increases during peak hours. For example, a month before departure, you can find tickets for a flight from Barcelona to London for £45, and to Manchester for £58 (with only carry-on luggage).
Check for tickets not only from the nearest airport, but also others nearby. Some airlines, like Easyjet and Ryanair, have flights to El Prat from almost all UK airports. Look also for available flights to Girona and Reus. It takes just over an hour to get from these airports to Barcelona.
According to a study by the travel website Momondo, the cheapest time to travel to Barcelona is Tuesday.
2. See the most famous temple for free
Sagrada Familia, or the Temple of the Holy Family, is known for its unique architecture with many complex exterior details and the name of the architect – Antonio Gaudi. Entrance to the temple for tourists is paid: the price of the ticket will range from 20 to 33 euros, depending on the program of the visit (basic admission, with guided tour and audio guide, with a tour of the towers and a ticket to the Gaudi House Museum). Students, people with disabilities, people under 30 years old and over 60 years old have a discount on admission. Admission for children under 11 years is free. But you can also have an unforgettable experience just walking around the temple, admiring its richly carved facade.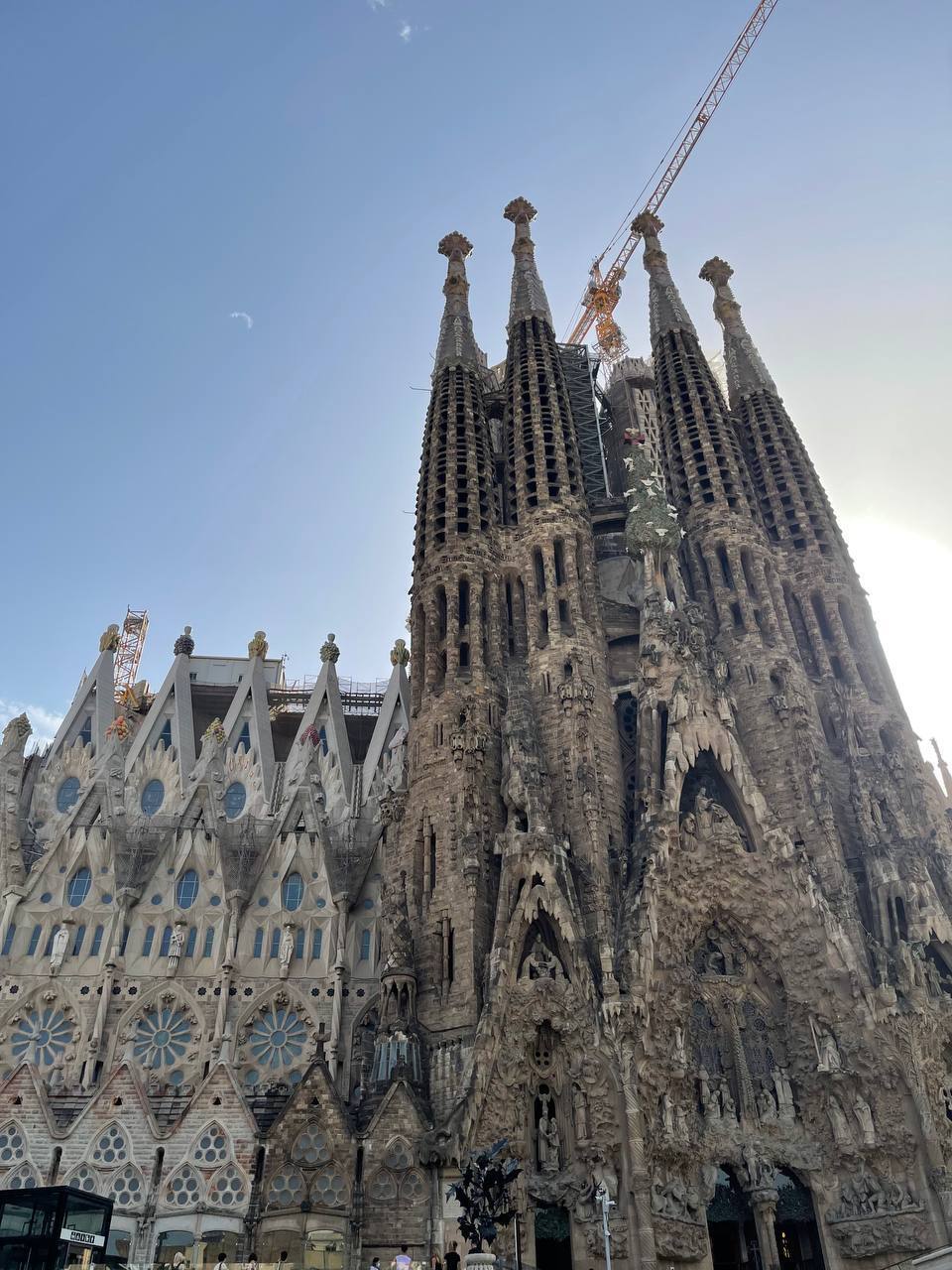 3. Order del día, or menu of the day
It's not hard to eat cheap in Barcelona. Spain's most popular lunchtime meal, the del día menu, was invented for tourists in 1965. Ironically, most tourists don't know about it. But if you stick to the local custom of dining between 1:30 and 4 p.m. and ask a restaurant for such a menu, you'll save significantly on food and perhaps discover new flavors.
Menu del dia, or menu of the day, is a fixed-price lunch from Monday through Friday. It is often not listed on the menu, so you can ask the waiter. Some establishments also offer a menu of the day on weekends. The guest is offered a choice of 5-6 first dishes, second and desserts and several drinks (including alcoholic). In different restaurants and cafes such a menu costs from 6.5 to 30 euros.
There is a free Menú del Día app that lists the establishments that serve del día menus, which can be either simple cafes or Michelin-starred establishments.
4. Get from the airport to the city for 2.40 euros
From El Prat airport to the city there are several options, including the most budget-friendly. Do not rush to take a cab - a trip in it will cost about 30 euros. Better to use other transport, paying a few times less. Here are a few one-way options.
The bus is 2,40 euros. It takes 25-40 minutes to get to the center of Barcelona, depending on traffic. The bus runs every 40 minutes from 4:50 to 23:50. Allowed luggage dimensions are 100 x 60 x 25 cm.
The train is 4,60 euros. The R2 Nord runs every 20 minutes from the T2 terminal to the center of Barcelona. The trip lasts 25 minutes. There is a free bus between terminals.
The subway is 5.15 euros. It takes about an hour to get to the city center with a transfer. This is the way out if you are arriving late. On weekdays, the subway runs from 5am to midnight, on Fridays until 2am, and all night on Saturday.
Airbus is €5.90 (or €10.20 round trip). Flights to the center of Barcelona run every 5-10 minutes from 5 am to 1 am daily. The trip takes 35 minutes.
A cab is 30 euros. The most expensive and not always justified variant. You have to pay at least 20 Euros for the trip plus additional charges. The trip takes from 20 to 40 minutes.
If you're going to Barcelona from either Girona or Reus airports, the trip from either takes about 1 hour and 15 minutes, and the bus ticket costs 25-30 euros round trip.
5. See Gaudi's masterpieces
One of the greatest experiences you'll have in Barcelona, and for free, are the amazing works of the famous architect Antoni Gaudi. Many of them you can see just walking around the city. You must pay to enter some of the buildings. Use the interactive sightseeing maps to plot an itinerary of the Gaudí works you'd like to see.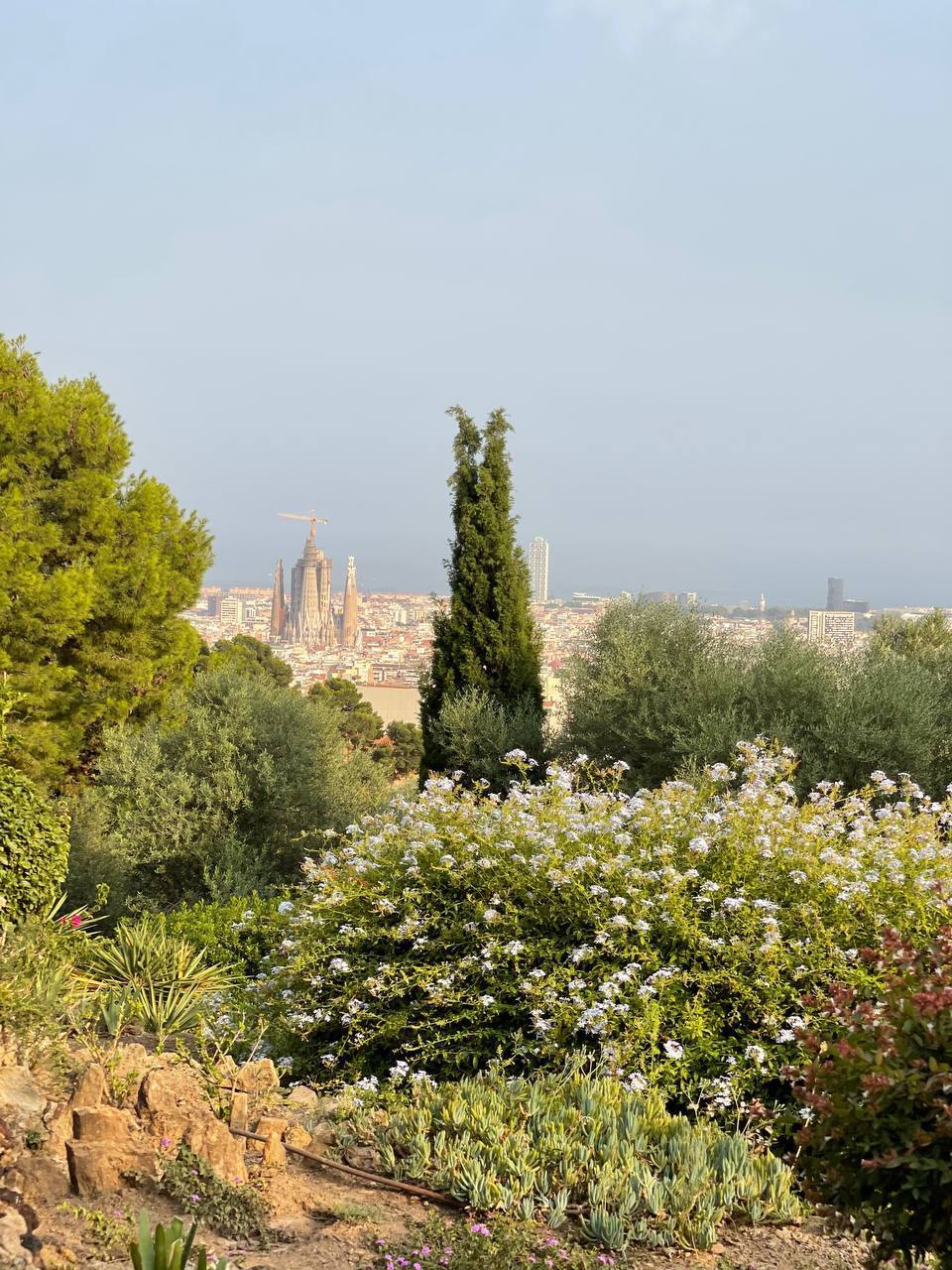 6. Go to a Barça B match for a few euros
The largest stadium in Europe, Camp Nou, located in the city center, is the home of the legendary Spanish soccer team Barcelona. Tickets for games here are very expensive - from 80 to 100 euros. But you can also watch a good game at the Barcelona B games, which are held at the Mini Estade stadium.
Barcelona B is a reserve team, so you can watch the future soccer talents of the club play and, of course, see Spanish tiki-taka soccer tactics in action. You can buy tickets for these games for only 3 euros.
As an alternative to soccer, the Camp Nou stadium hosts games of basketball, handball and roller hockey. If a match is not part of your plans, take a tour of Camp Nou Stadium. Not only in the stands, but also on the field, in the locker rooms and the commentators' booths.
7. Find Free Entertainment
A budget vacation in Barcelona will be remembered because of the large selection of inexpensive activities. Here are a few of the best of them:
See the magical fountain. The Montjuïc Fountain is the city's calling card and is a must-see for any tourist. It is beautiful at any time, but still the most delightful spectacle opens in the evening during the music and light show.
Admire the masterpieces of Picasso. Many museums, including the Picasso Museum, allow visitors free admission on Sunday afternoons. Others don't have to pay for a ticket on the first Sunday of the month or on Saturday afternoons. Gather information about free admission on the websites of the museums you intend to visit.
Take a walk in the Olympic Park. Barcelona hosted the XXV Olympic Games in 1992. The Olympic Park includes several objects created by different architects, but perceived as a harmonious ensemble. The Luis Compani Stadium, the San Jordi Palace, the Monjuïc telecommunications tower, the Juan Antonio Samaranch Olympic Museum in Barcelona, the swimming pools and the surrounding park are enough to experience a whole day. Admission to the park is free.
Look for free tours. These can be walking tours, for which you can leave a tip if you wish, or tours from Runner Bean, a small family-run company, of the Gaudí sites or the Gothic Quarter. When booking a free tour, check to see if additional transportation or admission costs will be required.
Attend a free festival. One of the biggest cultural events in September is the week-long La Merce Festival. It combines about 600 musical and artistic events. Highlights and traditions include a fire parade, live towers, a parade of giants, a projection show, and more. There are also many festivals in other months as well.
Admire the Joan Miró sculpture. Take a walk in the park of the same name and take a closer look at the whimsical 22-meter sculpture "Woman and Bird," decorated with vivid frescoes.
Find the 52-foot goldfish. The huge metal sculpture near the Port Olímpic Mall is hard to miss. Its surface changes its appearance depending on the weather and the angle of the sun.
Visit Santa Maria del Mar. The stunning architecture of this medieval church is an outstanding example of Catalan Gothic. Enter the nave of the church for free in the mornings and evenings.
Take a stroll through the best squares in the city. Plaza Real, de Catalunya and Plaça del Rei are worth a visit for the architecture and cultural public events.
Explore street art. In addition to Gaudi architecture, Joan Miró sculptures and the Picasso Museum, Barcelona also boasts impressive examples of street art. On the streets of Barcelona you can find works by world famous artists El Pesa, Chupet Negre, Chanoir, Debens and others.
8. Take a beach holiday
Barcelona has more than 4.5 km of beautiful landscaped beaches, many of them only a couple of minutes walk from the metro. Each has its own options for entertainment: restaurants and beach bars, diving, kayaking, windsurfing, etc. .
...Or take a day trip to Sitges.
It is a charming town by the sea with beautiful beaches half an hour by train from Barcelona. Sitges is good for holidays with children, walks through the town with classic art deco architecture and visits to themed and water parks. The fare is 8 euros round trip. Book your ticket in advance to be able to return the same day.
9. Find the best fare for you
Getting around this big city is easy with the subway or buses. If you can afford it, you can take a cab or rent a car. But if you want to reduce your transportation costs, take advantage of the bus pass system.
The subway has a zone meter, so it's pretty easy to know which ticket you need. There are fewer lines than in London, for example, but there is air conditioning. And bus stops often focus on the main tourist attractions of Barcelona.
Save money on the right fare
Tickets can be used interchangeably on buses and subways, and a trip will count as one if it lasts less than 75 minutes.
A one-way ticket for the first zone costs 2.40 euros. This is where most of the sights are located.
Unlimited day ticket costs 10.50 euros.
If you are planning a cheap trip to Barcelona for a few days, it is better to buy a pass. There are several of them available.
T-Casual contains tickets for 10 trips. A ticket to the first zone costs 11.35 euros, from the second to the sixth - from 22.40 to 47.90 euros. You can buy it at ticket vending machines. The card is also valid on buses and trains to the airport.
The Hola Barcelona travel card gives an unlimited number of trips from two to five days. It costs from 16.30 to 38 euros, and is discounted by 10% when purchased online. The card can be used on the L9 metro line to go to the airport.
10. Use apps to navigate
For example, the free app Citymapper makes it easy to find the best transportation to a particular place or attraction and how long it will take you to get there or walk. It includes bus, subway, streetcar, rail, and bicycle routes.
11. Look for cheap accommodation within the city
Usually you can save money on accommodation in major tourist cities by settling on the outskirts, in the suburbs or nearby communities. With Barcelona, this method does not always work. Cheap and expensive hotels in Barcelona can be located very close, and to save money you don't have to settle far from the center.
So first decide which neighborhood you would like to stay in (remember that some have a bad reputation), and then look for lodging there.
Consult Skyscanner, Kayak, or TripAdvisor to compare prices, read reviews, or filter services offered (some hotels offer free airport transfers, for example).
There are also many decent cheap hostels in Barcelona. The price for a single room starts from 25 pounds sterling per night.
12. Take care of travel insurance
Make it a habit to take out travel insurance before every trip. Especially when it comes to Spain, because that country is not always covered by European insurance policies. Make sure you have insurance in case something goes wrong.
13. Take a walk down La Rambla
La Rambla is Barcelona's most famous street. It stretches from Plaza Catalunya to the Columbus Monument in the harbor for just under a mile, and the entire way is filled with bars, restaurants, and street entertainment. The boulevard is mostly pedestrian, but there is one car lane on either side. There is also access to three subway stations.
There are always a lot of tourists here, so the prices in some places are several times higher. The atmosphere here is good, but if you want to have lunch somewhere else, the prices are more reasonable. By the way, if you are dining outdoors in Spain they will first put a bread basket in front of you. If you don't eat it, ask to remove it right away. There is an additional charge for the bread.
14. Treat yourself to cheese, jamón and seafood
At the Mercat de la Boqueria, or Mercat de Sant Josep, you can buy everything from jamón, fruit, cheeses to salted fish at better prices than if you order in restaurants. The building of the mall itself is also noteworthy.
If you are looking for ways to have a cheap vacation in Barcelona, go to the local markets: the famous Mercat de Santa Caterina, the Mercat de la Concepcio or the Mercat de Sant Antoni, where there are not so many tourists.
15. Take care of money and pay in Euros
In order to avoid a 3% commission on currency exchange, it is worth buying a special card, which does not imply such an additional "load". Use it to pay abroad, and do not forget to return the money in full to avoid the commission. It may take up to 2-3 weeks to obtain such a card.
It can be a credit card, such as Barclaycard Rewards, or the most common debit card - optionally, Chase Bank. Many cards offer cashback on purchases.
When paying for goods and services, always pay in euros, even if you are assured that the commission is 0%. Because of the difference in exchange rates when paying in pounds you can spend a significant amount on commission.
16. Learn a few phrases in the local language
In Barcelona there are officially two, Spanish and Catalan, and the language issue can be very sensitive for locals. Learn a few phrases to help you communicate on the street and in establishments, and even save a little money. And also use mobile apps to translate text, such as menus in restaurants.
17. Go to Park Guell
This colorfully painted park is a must on your itinerary. It offers a spectacular panorama of the city and is home to many Gaudí masterpieces, such as the Porter's Lodge and the Dragon's Staircase.
Most of the park is accessible for free. There is also the Gaudi House Museum, but you will need a ticket for 5.50 euros to enter. To the most popular Monumental Zone with most of Gaudi's works you have to pay. An online ticket costs 10 euros (or 7 at a reduced rate), with 1 euro less at the entrance. You can participate in a public tour for 12 euros extra or take a private one for 55 euros.
18. Try a tapas snack
Traditionally, tapas was a crust of bread used to cover a glass or bottle of drink, and it was free. Since then, tapas culture has undergone many changes: there have been more and more recipes for this snack, and even entire restaurants dedicated to tapas have opened. Popular variations of this snack are patatas bravas (potatoes in tomato sauce) and croquettes with serrano ham.
Now tapas is usually paid for, but there are places where it comes as a gift with the purchase of drinks.
19. Renting an apartment - check your license
Renting an apartment is a great option if you're planning how to visit Barcelona cheaply in company. But according to local law, anyone who rents an apartment for at least 31 days must have a license. The sites that list the apartments for rent often do not specify this information. So if you want to rent an apartment through Airbnb or one of the other major services, contact the host and ask about the license. To avoid problems, rent from people who have one.
20. Barcelona Card and Iventure Card are not always advantageous
These cards provide access to several attractions.
Barcelona Card for 3-5 days costs from 42 to 61 euros (children 20-30 euros). It includes free admission to 25 museums and attractions and public transportation, and gives small discounts in some other places.
Iventure Card for 7 days costs from 81 to 255 euros (children 62-180 euros) for 3, 5 and 7 activities of your choice or unlimited access.
Compare the card offers and your list of places to visit in Barcelona and calculate how much you will spend on individual tickets.
21. Climb Mount Tibidabo
This 512-meter high mountain offers spectacular views of the city and the Mediterranean Sea. You can climb the mountain by cable car or take the Tramvia Blau, a blue tramway built in 1901. The trip takes about 45 minutes. Here you can visit attractions, such as a ride on the Ferris wheel, and the Temple del Sagrat Cor - Church of the Sacred Heart.
22. Use the free Internet access
Need the Internet? Just find the Wi-Fi network "Barcelona Wi-Fi" in your list of connections and connect for free. The City Council has set up many free Wi-Fi hotspots, such as in the markets, museums and other tourist spots.
23. Shop at Zara
If you are a fan of this brand, go shopping in the local stores, which are almost on every street. You can get things much cheaper here than in the brand's stores in other countries.
24. Book tickets for festivals in advance
The biggest festivals in Barcelona are Primavera, where indie bands perform, and Sonar for fans of electronic music. The festivals do not offer camping availability, so it is necessary to book lodging.
Primavera takes place in early June. Ticket prices for day tickets for 2023 are from 125 euros, full-day tickets from 275 euros. Ticket prices increase as you get closer to the start of the festival.
Sonar takes place in mid-June, and tickets for the three-day festival can be purchased as early as September. The cheapest tickets are sold until January, then they go up in price. In 2023 the tickets cost from 45 euros for a daytime visit on weekdays to 300 euros for all days with a pass to the VIP-parties.
25. Visit the Parc de la Ciutadella
Parc de la Ciutadella is one of the favorite parks of Barcelonans. From the metro station you can walk under the Arc de Triomphe and walk in the park of 18 hectares. It's worth having a picnic, taking a boat ride on the lake (6 euros for a two-seater boat for half an hour), admiring the Cascada fountain and listening to music on Sundays. Also in the park you can visit the zoo (10% discount if you book online) and museums (tickets cost up to 10 euros).
26. Book a tour of the Palau de la Música Catalana
This concert hall is a UNESCO World Heritage Site. Even if you are not planning to attend a concert, go inside to see the impressive interior for yourself. Book in advance for the guided tours that take place every hour. Tickets cost 16 euros at the time of booking and 20 euros at the entrance.
27. Check the tax
Spanish VAT of 10% is not always included in the price of meals in restaurants, so it is better to ask the staff in advance: "IVA incluido?"
There is also a 21% tax on clothing, but it is usually included in the price tag. In order not to get into trouble, it is better to clarify.
28. Tips are not obligatory
Tipping in Spain is not an obligatory practice. Visitors can round up the bill at their discretion or add a few euros to it. In tourist areas of the city it is common to leave a tip of 10% for dinner. It is welcomed to leave a few coins for the porter or cab driver.
29. The mountains are three hours away
Barcelona on a tight budget can also be interesting and varied. If you are a fan of mountain sports, it is quite possible to combine a trip to Barcelona and a vacation in the mountains. From El Prat airport you can reach resorts in the Pyrenees in a few hours, such as Grandvalira.
The ski season here lasts from late November to late March. A ski pass for adults costs from 51 euros per day. Rent of ski equipment, depending on the term will cost from 19 euros per day.
30. Take your GHIC or EHIC
Your GHIC or EHIC card gives you access to public hospitals in the EU for the same price as the local ones. If you have an EHIC card, check its expiration date. Do not rely solely on travel insurance.