Hawaii invites: West Maui recovers from devastating fires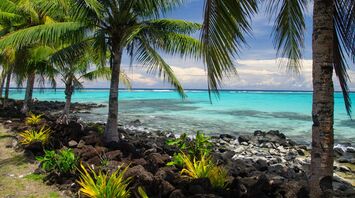 Tropical beach. Source: freepic
Most of West Maui is ready to welcome tourists. This order was announced by Hawaii Governor Josh Green.
It is noted that the resort area was severely damaged during last month's forest fires in Hawaii. The fire killed at least 115 people, fox35orlando reports.
As a reminder, the historic site of Lahaina was destroyed by the fires. On Thursday, October 5, at a state meeting, the governor said that the authorities would open most of West Maui to travelers and that the previous rule on a categorical travel ban was no longer in effect.
However, the areas affected by the fire will still be inaccessible. Tourists will be able to return to the beach resorts in Kaanapali, north of historic Lahaina. This place has 11,000 hotel rooms, which is almost half of Maui's total.
Thus, the authorities plan to raise money for the restoration of the region, as tourism is very important for the economy in Hawaii.
Due to the wildfires, the forecast for economic growth in the entire state was lowered to 1.1% from 1.8% for 2023.
After the fire on August 8, the number of travelers decreased by 70%. Now, air carriers are encouraging tourists with big discounts on flights to Hawaii, and some resorts are offering rooms with 20% discounts or free nights for the fifth night.