The 81st annual Iris Festival kicks off in the USA at Swan Lake Gardens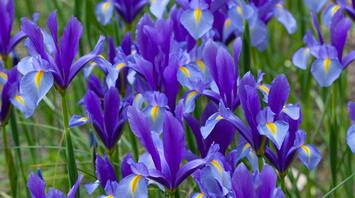 Bright irises. Source: Pexels
In Sumter, South Carolina, preparations are underway for the start of the oldest Iris Festival. This will be the 81st performance, and preparations for it have been going on for a year.
The theme of the city's largest annual event will be "Carnival in Rio," according to News19.
"The Iris Festival is Sumter's main festival. This is our 81st year, our 81st anniversary of the Sumter Iris Festival, and it's here to celebrate mainly the Swan Lake Iris Gardens," the local municipality said.
Employees of the local Parks and Gardens as well as volunteers are working hard to prepare the Swan Lake Iris Gardens for the Iris Festival.
The organisers say they expect 40,000 to 60,000 visitors to attend the festival over the weekend.
For local businesses, the festival is like manna from heaven. With many hotels booked, the festival has a multi-million dollar impact on the city as guests travel to the four-day event.
There is also work for staff, from mowing the grass to setting up tents and general maintenance.
"Planning for the festival lasts all year round, so we have already started planning for 2024," the organisers say.
More than 200 vendors from all over the country are expected to be at the festival with crafts, activities and food.
"The food is incredible, they sell all the food here as well," locals share their expectations.
The festival will begin with a ceremony in the evening at 18:00 on Friday and Saturday.