"Green hotels" and trains instead of airplanes: how to make business trips more environmentally friendly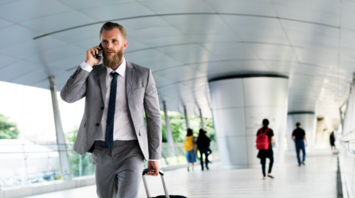 Business trips should be optimised. Source: Freepik
According to Deloitte's 2023 Corporate Travel Survey, more than 40% of companies in the US and Europe said they plan to optimize their corporate travel policies to reduce their environmental impact.
TechTarget offers some tips on how to optimize business travel so that it has less of a negative impact on the environment.
Companies can eliminate short trips in favor of combining multiple trips together. Companies should also consider using virtual alternatives. Many industry conferences offer virtual opportunities through video conferencing tools that allow employees to attend the same sessions and hear the same speakers.
If the destination isn't too far away, companies should ask employees to take the train rather than the plane, as rail travel has lower carbon emissions than air travel, according to a study in the Journal of the Air & Waste Management Association.
Many hotels have taken steps to reduce their carbon footprint. When booking hotels, ask what steps they've taken to go green and check to see if they have LEED certification. LEED is an environmentally focused building certification program.
It takes more fuel to transport heavy items, so take only the essentials. This is not only environmentally friendly, but also more cost-effective.
Printing boarding passes is a thing of the past. Most airlines today have mobile apps that passengers can use to view their trip details and show digital boarding passes to the TSA and those affected.
One of the simplest things companies can do is provide their employees with reusable water bottles. Many airports, hotels, and conference rooms have stations for travelers to fill water bottles, and this eliminates additional single-use plastic in the landfill. And if it's a bottle with a logo, it's free advertising for the company.
Travelers visiting metropolitan areas such as Boston, Chicago, New York, and San Francisco should forgo renting a car and consider using public transportation, such as the subway or bus, during their visit.
Eating out at restaurants that purchase food locally reduces transportation emissions associated with food production. Travelers should look for local businesses and avoid chains. A great option is restaurants that serve farm-to-table food.