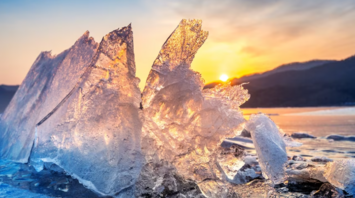 Antarctica is getting warmer. Source: Freepik
Scientists have discovered flowers, moss, and algae on land in Antarctica that have begun to grow across the continent, and the area of floating sea ice on the sea has reached a record low.
According to the scientists, such phenomena as the spread of flowering plants, mosses and algae in Antarctica are caused by rising summer temperatures, Geophysical Research Letters reports.
"We found that the temperature increase was 2°C over the last century, while an equivalent heat wave in 2096 would probably be another 6°C warmer compared to 2022," the experts explained.
It is expected that the air temperature in Antarctica in March may approach the melting point, which will threaten the huge glaciers on the continent. The surface of Antarctica and nearby islands is covered with solid snow and ice, and only about 1% of the land is suitable for flowering plants, including the Antarctic hairball (Deschampsia antarctica) and Antarctic pearlwort (Colobanthus quinsis).
However, due to global warming, the number of plants has been increasing in recent decades, and their growth rate has increased by 20%.