Amsterdam takes tough measures: car speeds will be limited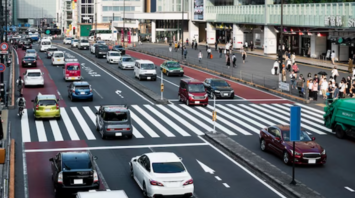 Cars on the streets of the city. Source: Freepic
Amsterdam is introducing stricter rules for cars. Starting December 8, the speed limit for cars will be reduced to 30 km/h.
To this end, almost 5,000 new speed signs have been installed across the city. The goal is to reduce the speed of cars and, as a result, reduce the number of road accidents by 20-30%, writes NLTimes.
It should be noted that today the speed limit in the Netherlands is 50 km/h when driving in a settlement, 80 km/h outside the settlement, and 100 and 130 km/h on highways and motorways.
It is emphasized that to introduce the new speed limit, the new road speed signs will initially have stickers stating that the new speed limit is effective from December 8. Then the stickers will be removed before the new speed limit is introduced.
According to the municipality's decision, more than 80 percent of the city's roads will have a speed limit of 30 kilometers per hour. In some places, public transportation will also have to travel at 30 km/h. Buses and trams that run on a separate track are still allowed to travel at 50 kilometers per hour.
It is noted that the innovation should also reduce noise pollution. The municipality will monitor these changes together with transportation companies and emergency services.
In addition, secondary schools will also hold lessons about the changes. Young people will also be offered a special test to feel the impact of a collision at 30 kilometers per hour and 50 kilometers per hour.