Basic Mandarin phrases for a comfortable trip to China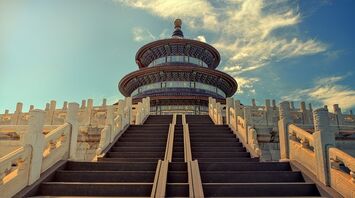 Temple of Heaven, Beijing. Source: Image by Joe from Pixabay
If you are travelling to China, knowing the language can be a real lifesaver. Mandarin is one of the most widely spoken languages on the planet, so knowing a few basic Chinese words will greatly enhance your vacation and interaction with the locals.
Language basics
Basic Chinese words and phrases are so important when travelling to China that it's worth starting with them. You can get by with a set of basic phrases throughout your trip.
| | | |
| --- | --- | --- |
| Chinese phrases | Pronunciation | Translation |
| 你好 | nǐ hǎo | Hello |
| 再见 | zài jiàn | Goodbye |
| 谢谢 | xiè xiè | Thank you |
| 对不起 | duì bù qǐ | Excuse me |
| 是 | shì | Yes |
| 不是 | bù shì | No |
| 请 | qǐng | Please |
| 你叫什么名字 | shén me míng zì | What is your name |
Memorizing these common Mandarin phrases will help you communicate more easily with locals and understand their answers. But don't forget that you can use gestures, facial expressions, and smiles to convey your thoughts and needs if you can't put them into words.
Using common phrases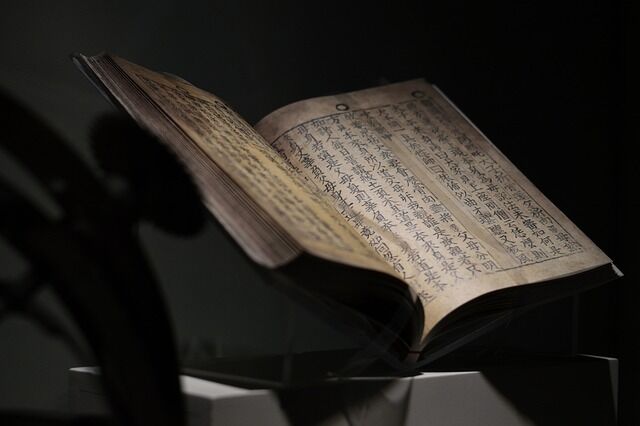 One of the main reasons for travelling to China is to experience the local culture and customs. It is helpful to know common phrases in Chinese to socialize and get your bearings in a new place.
| | | |
| --- | --- | --- |
| Chinese phrases | Pronunciation | Translation |
| 请问 | qǐngwèn | Please excuse me |
| 帮我一下 | bāng wǒ yí xià. | Please help me |
| 我需要 | wǒ xūyào | I need |
| 给我... | gěi wǒ | Give me ... |
| 我要这个 | wǒ yào zhè ge | I want this |
| 一碗米饭 | yī wǎn mǐ fàn. | One portion of rice |
| 我我要去... | wǒ yào qù... | I need to get to the... |
| 这里的上海火车票 | zhèlǐ de shànghǎi huǒchē piào | Train ticket in Shanghai |
| 我要一张 | wǒ yào yì zhāng | I need one ticket |
| 多少钱 | duōshǎo qián? | How much does it cost? |
| 可以便宜点吗? | kěyǐ piányī diǎn ma? | Can it be cheaper? |
| 太贵了 | tài guì le! | It's too expensive! |
Asking for help in a store or on the street, ordering food in a cafe or restaurant, and buying tickets: knowing basic Chinese phrases will help with all these tasks.
Local vendors and passers-by are quite friendly, but if you are not sure of your language skills, gestures and facial expressions will also help you in communication.
The gastronomic world of China is one of the most diverse, and trying local food is a truly extraordinary experience. Ordering food in Mandarin can seem complicated, but don't be afraid to make a mistake. Easy phrases in Chinese will help you.
Special phrases
In addition to general phrases that will help you in different situations, there are also other basic Mandarin Chinese phrases. These can be useful in specific circumstances.
China is very rich in attractions that are worth visiting. If you are not sure where to go, the following Mandarin words can help you get more information.
| | | |
| --- | --- | --- |
| Chinese phrases | Pronunciation | Translation |
| 请问你在哪里找到了...? | qǐngwèn nǐ zài nǎlǐ zhǎodàole.... | Excuse me, where did you find...? |
| 我在这里可以找到...吗? | wǒ zài zhèlǐ kěyǐ zhǎodào...? ma? | I can find... here? |
| 那个地方怎么走? | nàge dìfāng zěnme zǒu? | How to get to this place? |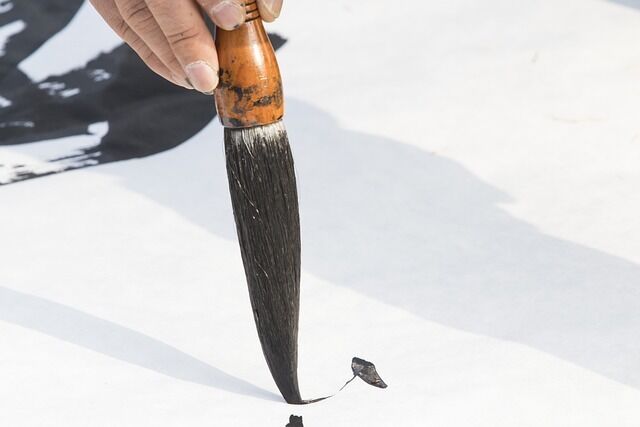 If you get lost in an unfamiliar city, these important Chinese phrases will help you find the right address or store.
| | | |
| --- | --- | --- |
| Chinese phrases | Pronunciation | Translation |
| 请问这附近有没有...? | qǐngwèn zhè fùjìn yǒuméiyǒu... | Excuse me, is there any nearby...? |
| 请告诉我怎么去...? | qǐng gàosù wǒ zěnme qù.... | Tell me how to get to...? |
| 你能带我去那儿吗? | nǐ néng dài wǒ qù nàr ma? | Can you take me there? |
| 请告诉我关于这个地方的信息 | qǐng gàosù wǒ guānyú zhège dìfāng de xìnxī | Tell me information about this place |
| 你򀿝帮我拍张照吗? | nǐ néng bāng wǒ pāi zhāng zhào ma? | Can you take a picture of me? |
| 这个地方有什么其他有趣的地方吗? | zhège dìfāng yǒu shénme qítā yǒuqù de dìfāng ma? | Are there any other places of interest here? |
We hope you don't have any health problems during your trip, but in case you need to see a doctor in an emergency, here are some phrases in Mandarin.
| | | |
| --- | --- | --- |
| Chinese phrases | Pronunciation | Translation |
| 我不舒服 | wǒ bù shūfú | I don't feel good |
| 请帮我找个医生。 | qǐng bāng wǒ zhǎo gè yīshēng. | Help me find a doctor |
| 这里有药店吗? | zhèlǐ yǒu yàodiàn ma? | Is there a pharmacy here? |
Memorize these important Mandarin phrases in Chinese and feel more confident and calm in case of an emergency.
Audio and video materials for practice
Now that you know the popular Chinese phrases, you need to practice them in your speech. How do you do it? There are plenty of resources you can use to practice.
Websites for learning Mandarin
To learn the language, you can use special sites that can help you prepare before travelling to China. Some of them are free, while others require you to pay. Nevertheless, many of these online courses provide audio and video lessons to help you learn new phrases in Mandarin.
Mobile and online apps
Many mobile and online apps offer audio and video lessons for learning Mandarin easy phrases. You can download them and listen whenever you have a spare moment. The most popular apps are:
Duolingo;
Rosetta Stone;
Babbel.
They offer audio and video content for practicing the language.
YouTube
A great resource for those who want to learn foreign languages. There are many channels on the platform that offer a basic course with video lessons. You have the opportunity to see how words and phrases are pronounced in Mandarin, as well as refine the pronunciation of new words and phrases.
Podcasts
If you prefer to learn while on the go, there is the option of using audio lessons. Many podcasts like:
ChinesePod;
Learn Chinese with Mike;
Slow Chinese
offer audio lessons and interesting episodes for learning Mandarin words. You can listen to them whenever you want: in the car, on the bus, on your way to work or school.
It's important to understand that it takes a lot of practice to learn to speak Mandarin. Use all of the above resources to strengthen your knowledge. When visiting China and practicing your conversational skills on the spot, use Chinese language phrases in stores, markets, cafes, restaurants, or on the street.
Tips for learning Chinese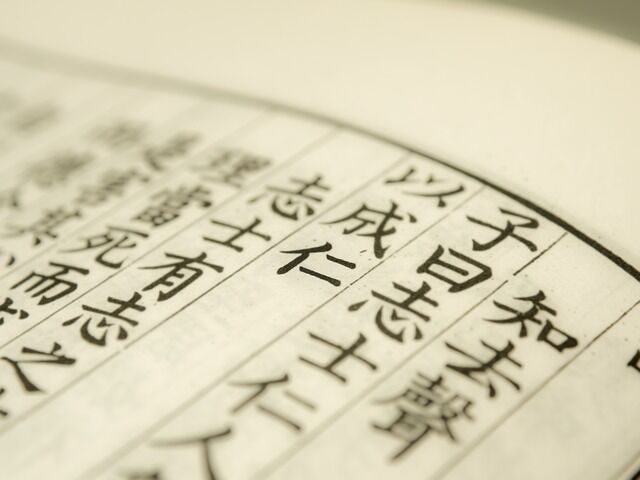 Language is a complex skill that requires patience, diligence and constant practice. There are a few tips to help you learn Chinese words and sentences effectively and make your trip to China more enjoyable.
Pay attention to phonetics. Mandarin phrases are known for their complex phonetics. Therefore, it is important to start learning the language with correct pronunciation. Try to listen to Chinese speech on different sources such as movies, TV shows, radio and podcasts.
Learn the scripts. The Mandarin language uses a unique set of characters that can be difficult to learn but very useful for understanding Chinese culture and customs. Start learning the characters with the most common Mandarin language phrases you see on the street and in stores.
Learn Chinese regularly and persistently. Don't hesitate to practice your knowledge and communicate with native speakers.
Don't hesitate to use language learning aids such as courses, textbooks, and online resources. Start with common Chinese words and phrases.
Watch movies and TV series and listen to music and radio without translation to learn more about Chinese culture and language.
Remember to repeat the Chinese words you have learned and practice your knowledge in different situations.
Be determined to succeed and don't be afraid to make mistakes. Mistakes are an inevitable part of the language learning process, and they will help you become even better and more competent.
Overall, learning Chinese can be an enjoyable and fun process if you follow the advice and persevere towards your goal. Be persistent and you will succeed in learning Chinese!