Free GHIC and EHIC insurance: what is it for and how to apply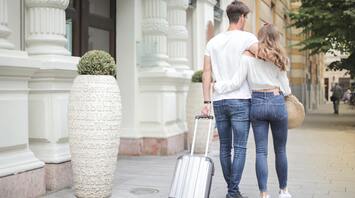 Insurance covers many more scenarios that are eligible for compensation. Source: Image Andrea Piacquadio/pexels
An experienced traveler will never go on a trip without health insurance. It's not something to skimp on. But fortunately, tourists traveling in Europe can get free GHIC and EHIC health insurance cards.
The previous European Health Insurance Card (EHIC) is being phased out after Brexit in favor of the Global Health Insurance Card (GHIC). You can still use your EHIC, but if you're taking out insurance for the first time or renewing your old one, you'll get a new GHIC card. They both provide preferential or free medical care in the countries of the European Union and Switzerland.
GHIC vs EHIC – what's the difference?
There is no global difference between them; in essence, they perform the same function. Both of these insurance cards are free and have the same principle of operation. A British citizen with such a card can apply to medical institutions in the EU countries and Switzerland and receive medical care at the same cost as residents of this country. That is, if the locals pay for the provision of some kind of medical service, then the owner of such an insurance card will also be forced to pay for it at the same cost. If the service is free for residents of the country, then the owner of the insurance card does not need to pay for it either.
It is worth recalling that these insurance cards are not valid if you are going abroad for medical treatment.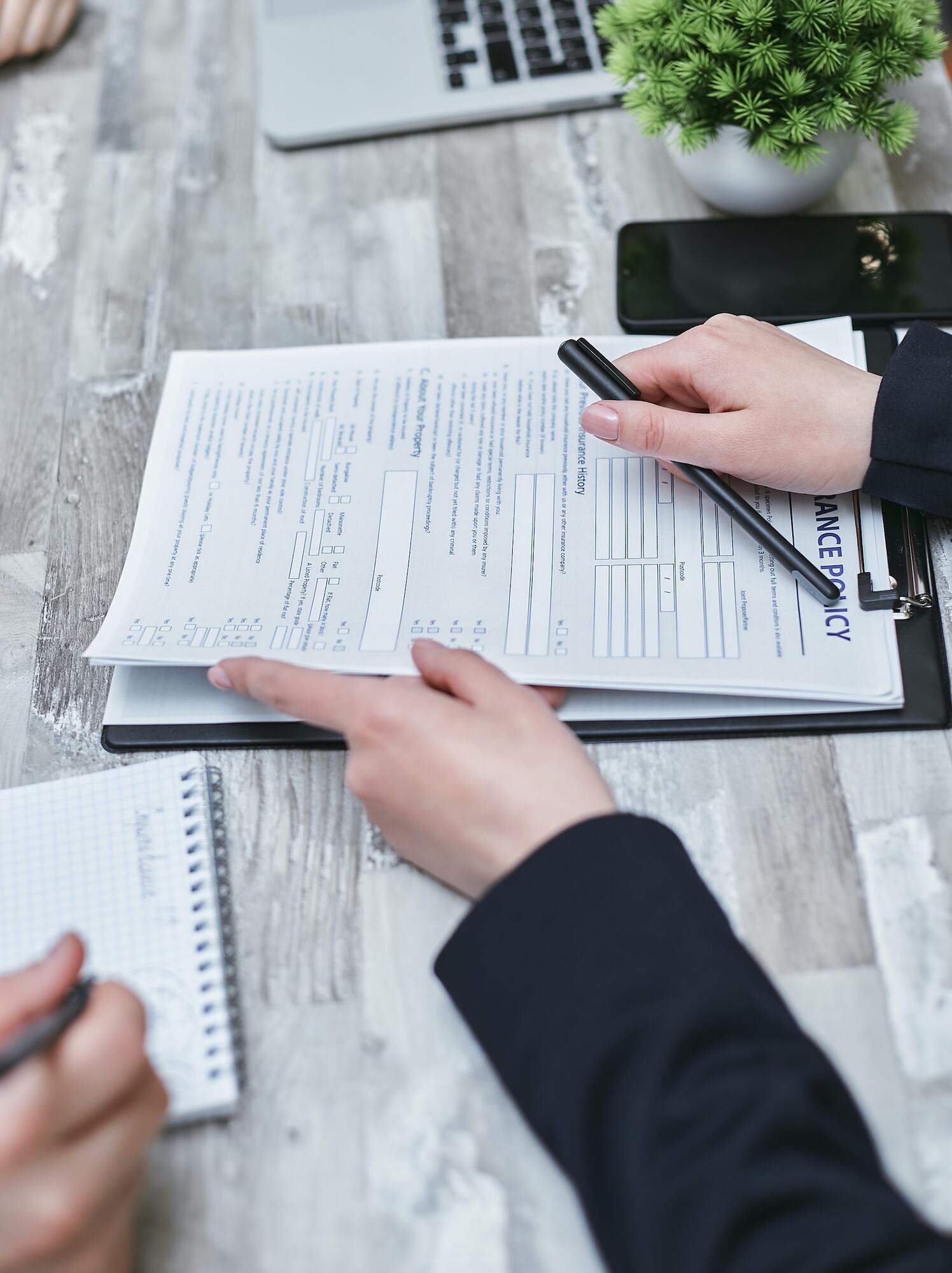 GHIC and EHIC will not completely replace insurance
They concern only health insurance and provide access to public hospital services. But while traveling, you may find yourself far from medical facilities, or the services they provide may be limited.
Insurance covers many more scenarios that are eligible for compensation, such as:
treatment in public hospitals abroad under the EHIC and GHIC is not always free. Some of the medical services you may need will cost you a fortune. In such cases, they may be covered by travel insurance;
if you need emergency care, you may be taken to a private hospital if it is much closer or if the public hospital cannot take you. EHIC and GHIC do not cover private healthcare facilities;
insurance cards do not cover cancellation or delay of flights, repatriation, loss or theft of luggage. Many tourists face such problems, and only good travel insurance can compensate for these costs.
Even if you have travel insurance, you still need an EHIC or GHIC
Just as travel insurance covers many scenarios that are not available to cardholders, the EHIC/GHIC can help in cases where travel insurance does not work. For example, if you seek medical help after drinking, or you have an exacerbation of some disease, although "medical tourism" is prohibited.
In addition, some insurance companies strongly recommend or even require customers to take out an EHIC or GHIC.
Are you already abroad but don't have EHIC and GHIC?
If you do not have an insurance card during your stay in another country, you can apply for a temporary replacement certificate (PRC) to confirm your eligibility for medical services on the card.
All you have to do is contact the NHS Overseas Healthcare Service for yourself, or someone else on your behalf if you are unable to make a call yourself, on 0044 191 218 1999 Monday to Friday 8:00 am to 6:00 pm UK time. If you need the certificate outside of business hours, you can notify the hospital. They must wait for this before submitting an invoice for payment.
The EHIC/GHIC Interim Replacement Certificate provides the same conditions for medical and hospital services as the card.
Be sure to check the expiration date of your EHIC card
EHICs are being phased out, but they can still be used for health care in the EU and Switzerland. About 5.3 million EHIC cards expire in 2023, according to information provided by the National Health Service. Therefore, be sure to check your insurance card before you go on a trip abroad. Do not rely solely on travel insurance.
How to check the expiration date of EHIC?
This information is indicated in the lower right corner of the map. If the EHIC is invalid, apply for a renewal. Instead, you will receive a GHIC card.
If there is an EHIC, do I need to file a GHIC?
There is no need for this. You can use your EHIC card until the end of its validity period. You only need to apply for a GHIC if the EHIC is past due or if you are applying for an insurance card for the first time.
How to apply for GHIC for free?
You can apply for the GHIC for free on the official NHS website. Card processing takes up to 20 days after confirmation of the application. Therefore, take care of this in advance in order to be in time before the departure date. If you need to leave early, get a temporary certificate in case you have to go to the hospital for treatment.
GHIC cannot be obtained from your doctor or by mail.
Beware of scam sites that require a fee for issuing a card.
Only persons over the age of 16 can apply. But an insurance card is required for each family member. To apply for a child, indicate his information in the appropriate column of your application. Then you will be given separate cards for each.
If your card is lost or stolen, you will need to call 0300 330 1350 (from abroad 0044 191 218 1999) or write to [email protected].
Non-UK citizens living here before 1 January 2021 can still apply for an EHIC.
Use only the official NHS website
When you search "GHIC" and "EHIC" you will find many sites that offer clearance, "verification" or "forward" services. They are very convincing and at first glance may seem official. But for their services, they will require payment from 20 pounds. In the same way, scammers try to make money on the issuance of driver's documents, passports, etc.
Therefore, it is important to always use only the official NHS resource. This is the only way to get GHIC for free.
What if you have already paid?
If you have already fallen for the bait of scammers, you should try to get your money back. But let's face it - the probability is small. You can immediately write to the site that you used, asking for a refund. Some websites have a 30 day money back policy. Try to insist on this condition. Also inform Citizens Advice Consumer Services about the unofficial GHIC/EHIC website on 0808 223 1133.
Protect yourself against illegal GHIC/EHIC denial
Such cases were rare, but still sometimes in some countries tourists were denied medical services on the EHIC card in public hospitals. Little is known about similar situations with GHIC as this card is relatively new. This is why it is so important to have travel insurance when traveling.
Check what you are asked to sign on refusal
Basically, refusing to pay for EHIC in a public health facility is a violation of EU law. So make sure you get treated in a public hospital and not a private one if you are going to use the EHIC or GHIC.
Carefully study what documents you are asked to sign upon admission to treatment or upon refusal. If you have been forced to seek emergency care at a private hospital, collect all the evidence. Then provide this information to your local UK embassy if you are abroad, or when you arrive home, report it through the SOLVIT system, which monitors compliance with EU rules.
Will the costs be reimbursed if the GHIC/EHIC is denied?
In this case, travel insurance can help you if it covers this scenario. Most policies also have an excess clause. For example, if you spend £200 on medical expenses and your policy says £50 in excess, you will only be reimbursed £150. But it's still better than nothing.
But if you don't have insurance, it doesn't cover your specific case, and GHIC/EHIC is denied, then you won't get a refund. You can still contact the embassy or SOLVIT, but compensation is unlikely.
Where do GHIC and EHIC operate?
Insurance cards are valid in EU countries. Before treatment, show the card at the hospital and be sure to keep all receipts.
The GHIC is currently valid in fewer countries than the pre-Brexit EHIC. GHIC does not operate in Norway, Iceland and Liechtenstein. Check the validity of your insurance card on the European Commission website.
In each country where GHIC/EHIC is accepted, check to see if your doctor is registered with the public health system. The same services in different countries may be paid differently or be free.