Top 10 savings for drivers. Cut your expenses and stay behind the wheel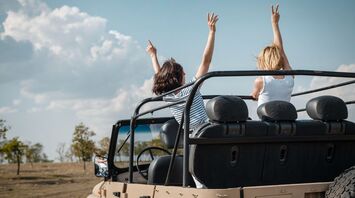 Perhaps the basic rule of driving culture has always been to drive carefully and smoothly. Source: Image autorstwa/Freepik
To have a car means to feel free to move around, is that right? Chasing cheap gasoline, the cost of upgrading your vehicle, all sorts of insurance, toll roads, taxes, fines, car wash, nerves and time spent in traffic jams. And still a car is a desirable device for almost every person or family. With a competent approach in use, even with all the expenses, this transport can save time and money. Not without reason the car is perceived almost as a family member and drivers simply adore their "horses". With timely care and investments the car will serve you faithfully. How to reduce financial expenses for the car and to remain free in movement? Tell our review of tips: how to save on driving a personal car.
1. Fuel costs. Cheap or expensive raw materials, which is better?
Even with a slight decrease in the cost of gasoline and diesel, this year, filling up the car remains almost a weekly headache for drivers and a drain on the budget. And if, driving only when absolutely necessary is not an option, let's try to reduce car tank consumption by developing great habits. Didn't know that driving culture affects fuel consumption? Then, let's take a closer look:
Perhaps the basic rule of driving culture has always been to drive carefully and smoothly. This habit can reduce your car's fuel consumption and save your life and insurance. Braking sharply or going too fast burns up your tank at twice the speed. Try to drive smoothly, even if you are in a hurry for a meeting, remember, you are at least saving your money.
Want to splurge financially at full throttle, then drive on the highway at full throttle, by reducing the travel time you have increased the financial cost of fuel. Do not believe me? Then look at the statistics: going 70 mph wastes 9% more fuel than going 60 mph, and 80 mph adds 25% to your spending spree, compared to 70 mph. So when you hit the gas, just imagine the bills flying out of your purse and you'll quickly become accustomed to a driving culture by getting on the path to economy. Does this mean that driving at a minimum speed equals a reduction in the financial cost of refueling? Absolutely not! In this case, only the "golden mean" can save you money.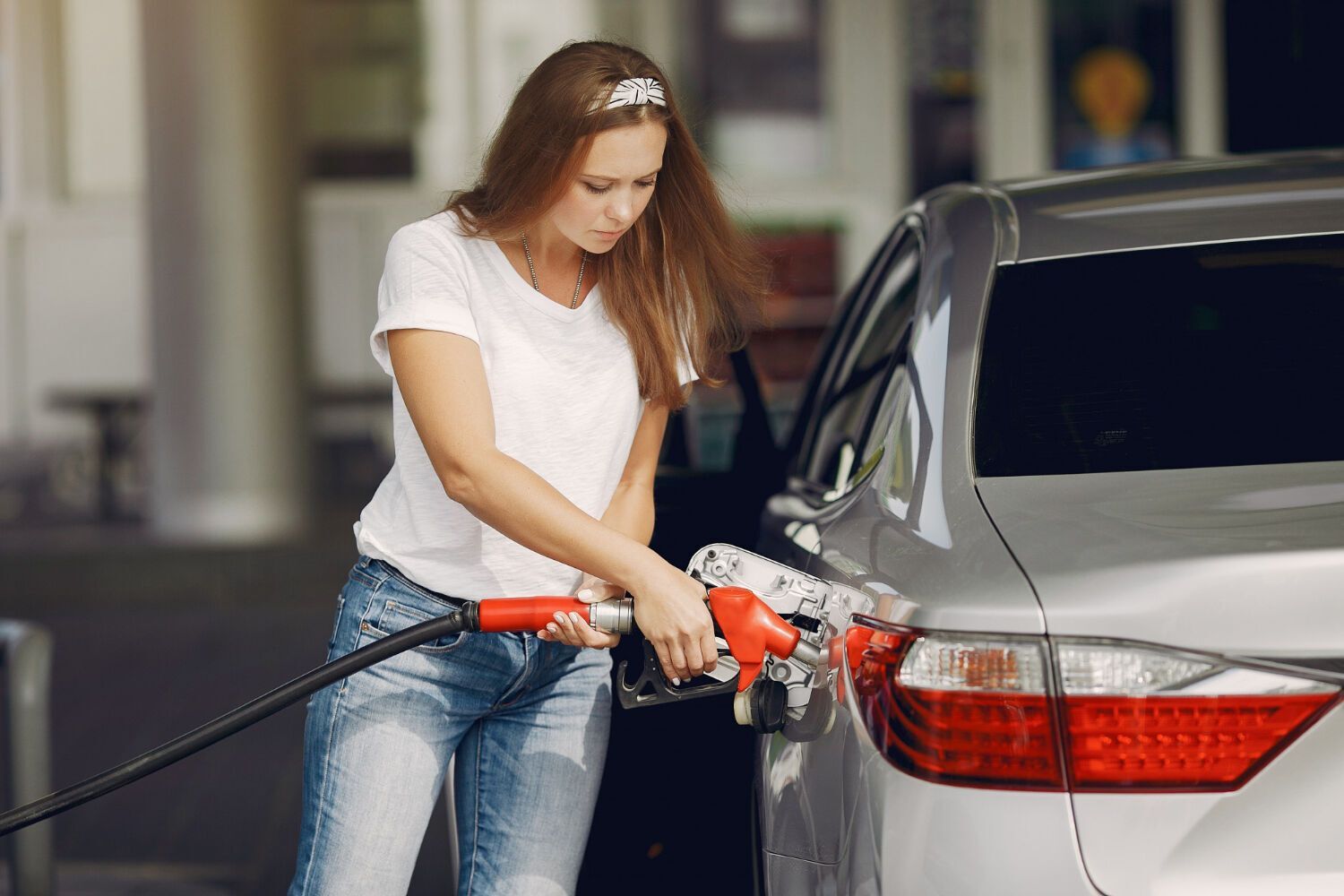 The issue with premium fuel will close by itself, unless you are a high-ranking sports car driver. The most expensive type of fuel will be a waste of money when driving a mid-range car. It simply has no need to gobble up that much. Save 10p per gallon without any damage to the car.
Use the air conditioner wisely. It justifies itself at high speeds, but it is not necessary at low speeds. Just open a window and save some money. When you turn on air conditioner, try to set the temperature, which does not differ from the street temperature for more than 6 degrees. Here you will not only be economical in money, but you will save your health. Abrupt and large temperature changes are bad for both you and your financial budget.
Anything that weighs down the car is outboard. Whether it's a roof rack or bicycle mounts, or maybe a trailer you drive with that you don't need at the moment, or a collection of junk in the trunk. The sooner you free your car of the items that weigh it down, the sooner you'll start saving your money.
Keep track of low fuel prices with the Petolprices.com app, don't drive to fill up at random. Even a few pennies per gallon per month can be a nice savings on the bottom line. Don't be fooled into believing that supermarkets are the cheapest places to refuel. Research has shown that independent gas stations have led the way with recent price reductions.
Electric cars also have ways to save money. Opt for slow charging when you have time to spare. Pick the right hours to recharge at home when electricity is not as expensive. These could be nighttime hours or early morning hours.
For electric cars, there is another, very useful tip that will make refueling completely free or at least half as cheap. Use an app to find free electric car recharges - Zap-Map. Filter in the app to "Pay," put " Free to use," and browse the nearest outlets. They are usually located in stores. If you believe the app, there are more than 5,300 such outlets. But don't be fooled into thinking you'll be able to fully recharge your car. Of course, such free charging stations have limitations. But the savings will come out decent.
Go to the MSE forum. It's free to join the community. Learn about fuel economy firsthand. You can learn a lot of useful tips and tips from practicing drivers.
2. Make sure the money isn't eating the tires
You didn't misunderstand. Improperly inflating your car's tires can increase fuel consumption by 3%. Seems small, but if there's an option to remove even such a waste of finances, take a chance. Check your tire inflation periodically, find out the standards and rates. Ask which types of tires have a high environmental rating and, the next time you replace your car's "shoes," choose the ones that will cut your driving costs a bit.
3. Reasonable insurance
You can't drive without insurance. And you don't have to if you don't want to lose your license and your car. The same goes for the conditions of expired insurance. Minimum insurance is mandatory in legal driving and it's called "third-party insurance." With this type of insurance, you're protected from paying for damage to someone else's car and property, and your vehicle's passengers are also covered. This type of insurance used to be the cheapest because it covered basic needs, but with the advent of full coverage policies in the transportation market, things have taken a different turn.
When you compare, you may find that the policy is much better for you and a little cheaper. A full coverage policy, and therefore full compensation, puts you at less risk for personal payments, due to an expanded list of specified items covered by insurance.
Of course, this is not a pattern and may not work for everyone. But before you buy insurance, it's worth scouring comparison sites for policy issuing companies. Think about what you gain by getting such insurance and how much more you are willing to pay minimally to get full compensation, in almost all accidents.
When choosing, consider whether all the extra items you are paying for are necessary. Read carefully and, if you don't need them, consider other insurance. Comparison sites and reviewers can help you find the options you need to consider faster.
Adding an older driver - can help reduce the cost. And the result will be the exact opposite if you add a driver between the ages of 18 and 24 to your insurance.
It is a good idea to pay an annual sum for insurance at once - this will help reduce the cost of car insurance, since the monthly payment is likely to be more expensive in the end.
If you are a young driver aged 20 - 24, it can cost up to £1,000 a year to buy insurance. Take advantage of the "pay as you drive" scheme to save your savings. Learning young drivers are often added to their insurance by parents or friends. But since the risk is quite high at this stage, it's better to consider separate insurance for a temporary driver.
It's time to renew your insurance or policy, don't rush to pay right away. Bargain. Compare offers for new customers and your own. Point out the difference and ask for a discount, for continued cooperation. Chances of reducing the price are very good.
Even if no one drives your car, it must be insured! Otherwise, the owner will face fines and confiscation of the vehicle.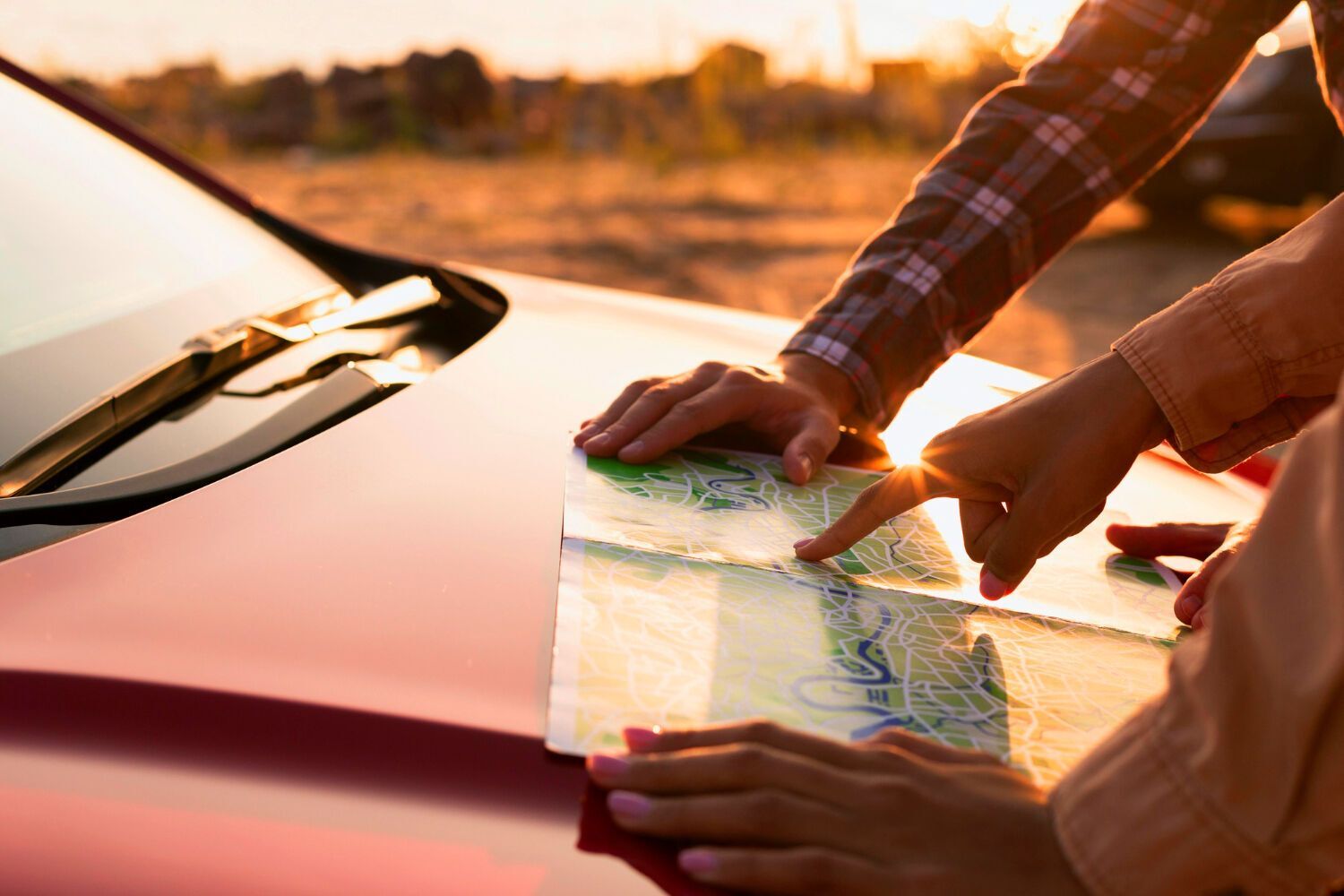 4. Taxation of the vehicle. Can I do without it?
Avoiding taxation is not the best savings, rather the opposite. And, even the fact that you now have no need to show paper evidence is not a good reason. If discovered, you face at least a £1,000 fine, at most arrest and confiscation of the vehicle. And to rectify the consequences, you will pay much higher amounts of money plus find yourself without a car for a long period. The cameras installed on the roads are equipped with recognition of license plates of cars not subject to tax, remember that. But there are ways to pay tax and save money:
Try to pay the annual tax in a single payment and you will save at least 5% overpayment.
Make your tax payment and renewal only through the official Gov.uk website and avoid scams resulting in irretrievable loss of money.
If your vehicle is tax exempt, don't forget to apply anyway to avoid lengthy proceedings and fines. Vehicles may be tax exempt if they are:
A vehicle for the disabled
A vehicle made before January 1, 1978
Electric car
Scooter
Steam vehicle
A vehicle used in agriculture, horticulture or forestry
Disability tax exemption
5. Maintenance Service: How to Get It for Free
Getting your car serviced is just as important as your regular trips to the dentist. The longer you delay the problem, the more it will cost you. Often service stations do with a surcharge those works, which you could easily fix at home and are much cheaper. Therefore, before you go to the service check:
check all lights
washer fluid level
the condition of the wiper blades
tire tread depth
All of the issues found on this list you will be able to take care of without a large amount paid at the service station. Since the purchase of the necessary funds, even oil for maintenance with a surcharge.
But do not cancel the annual inspection at all, because it can reveal completely hidden problems, leading to large financial costs in the future.
Take advantage of the free municipal test (municipal maintenance tests). There your diagnosis will not cost a penny and if everything is ok, you will pick up your car.
Keep in mind that if a global problem is found, municipal services do not do repairs and you cannot pick up your car yourself, due to a law passed in 2018 (if you find a problem, you cannot drive away with your car until the problem is fixed). In the case of a municipal service, you will have to call a tow truck and drive your car to the service station.
If your knowledge of cars is limited to the brand and the buttons in the salon, consider whether you have a friend or relative who could solve at least some minor issues, so as not to overpay for the service.
In case of a global problem, find out from the service if you can buy the parts yourself and pay only for installation. This may prove to be a means of saving enough money, even if you have to pay for the car to stay in service while you wait for the parts.
6. A few tricks from a master parking expert
Along with the possibilities of the car comes a lot of difficulties. Finding a parking space takes a lot of energy and nerves. Avid drivers joke that they spend most of their lives looking for a parking space. But we are convinced that if you think about parking in advance, you can avoid a long search.
Official parking spaces are expensive. However, with a little browsing of parking comparison sites like Parkopedia and filtering the area you need, you can find a parking spot as cheaply as possible.
Alternatively, there are apps where you can find shared parking, such as YourParkingSpace or JustPark. Here you'll find homeowners who rent out their parking spaces below the cost of official parking lots. This can work for you, too. Because if you work in another area, you can rent your parking space while you're at work to someone whose office is in your area and needs to park. That way you can park for free or with very little difference. It's a great way to save money on driving.
ParkLet - searches for parking spaces in the UK using a map, just drag the area you want under the cross. You can find a good average price for parking and save some money.
If you think that a given parking ticket was not justified, do not hesitate to file a complaint. Statistics show that 50% of such applications win in court and you can get your money back.
7. What to consider when traveling in Europe
In Europe, the documentation and equipment requirements for cars may differ from the UK. As in the case of the emissions sticker. You don't need one in the UK and in some European countries you may be fined £70 for not having one.
If you own an older vehicle, you can only travel in some cities on the continent during certain hours to avoid polluting urban air.
The sticker will need to be ordered in advance in the UK. Only do this on the official website.
8. Prepare the sledge in the summer and winter equipment for the car, too
Avoiding a malfunction is the best way for drivers to save money. In the first place, items relevant in the cold of winter always skyrocket in price. Demand breeds inflation. And secondly you may not have what you need in time, and then there will be more problems and questions, and you will have to waste time.
Think about the need for devices and tools for your car in advance and then you will be able to buy something at a discount or just at a lower price.
What you really need:
Antifreeze and windshield wiper - will help not be confused in the cold. Just imagine getting up in the morning, getting ready for work, and your car is icy. How much time will have to be spent to solve the problem? Timely filled with antifreeze will prevent the undesirable circumstances
Headlights and signal lights. In winter, in frosty weather, their work may be accompanied by frequent failures. Check their efficiency more often in cold months, and have a couple of spare ones at hand. Then you won't have to worry about overpayments and overpayments
Good tires for winter are key to safety and spending insurance. Make sure your winter tires are in good order and there is no urgent need to purchase a new
A flashlight and extra batteries, a first aid kit, a warm blanket, a cell phone charger, a shovel, a travel atlas and cables for starting from an outside source should all be in your trunk by the start of winter
Keeping track of your battery is the key to fixing 60 percent of your car's problems in the winter.
9. Penalties you can avoid
Ignorance of the law does not make you exempt from responsibility! Monitor new fine laws at least once a year, and remember the old ones at the same time.
For example, in 2017 in England and Wales a law was passed on the fine for smoking in the car, if there is a person under 18 years old. If the driver smokes, he will be fined 50 pounds sterling, and if a minor passenger smokes, both will be fined 50 pounds sterling each. Caravans, motorhomes and caravans are also subject to the law if they are on the road with the engine running.
Using a cell phone while driving is almost one of the most common penalties of £1,000. A phone holder in your car will be much cheaper and help you avoid an unpleasant situation.
Fines for improper parking are not uncommon either. Remind yourself periodically of the parking rules, you may not remember all the nuances. Some of them:
Never park on a curve.
Don't park within 10 meters of an intersection.
Do not park on top of a hill in rural areas.
Do not park on a downed curb.
10. Anything you can pay less for is economical
If you know where to look, you can get all sorts of nice little things for the car either for a little money or for free.
Think about it, maybe you can buy the necessary thing that is used and reduce your costs. This applies to both spare parts and car accessories. There are entire sites-markets of car parts, where it is more profitable for owners to disassemble their car and sell parts, than, for example, to repair or resell. This could mean a good deal for you and save your budget.
Don't turn down offers from supermarkets for fuel discounts, when you fill up with £50 in one payment, for example. Calculate what's more profitable with your fuel costs per month, look for the cheapest price at private gas stations or take advantage of the store discounts offered.
Download a free alternative to satellite navigation on your phone. Free apps work flawlessly with the right settings. You'll get the right device not only for routes, but also for avoiding traffic jams, accidents, and strikes. Check out how Google Maps, Here WeGo, and Waze work. See if it's beneficial, with your mobile internet connection